School Advisor for Religion Lesson, Ministry of Education
Dr. Angelos Vallianatos (PhD in Theology, University of Athens 1996) works as a School Advisor and as a teacher trainer in Athens, Greece.
He is trained in Intercultural Education in Greece and abroad, and in radio and TV production in England.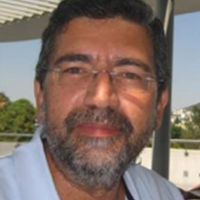 His scientific, research and training interest, specialty and fields of work and experience are: theology, intercultural, religious and interreligious education, human rights and democratic citizenship education, cooperative and experiential learning methods.
From 2005 he has participated in Council of Europe programs as an expert, from 2009 as a trainer in its seminars and modules.
He has authored, participated in authoring groups and published texts and thesis and also lectured at international and Greek interreligious and educational conferences, about his scientific field, the nature and position of religion lesson at schools, intercultural education, didactics and the use of new technologies in educational process.