Ethics Education for Children is one of the initiatives of Arigatou International, and it is managed by its office in Geneva, Switzerland.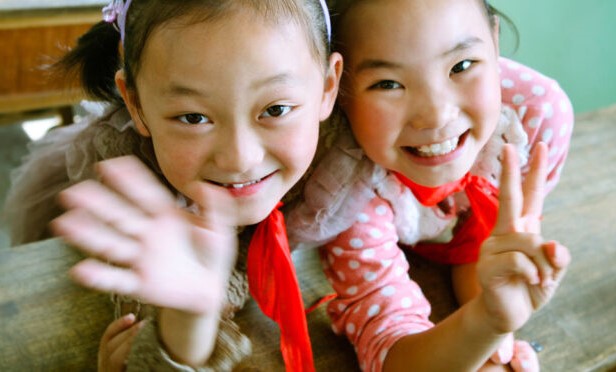 Arigatou International is "All for Children" and works with people from diverse religious and cultural backgrounds to build a better world for children. 
Believing that every girl and boy is a precious treasure of humanity, Arigatou International draws on universal principles of common good found in religious and spiritual traditions and the United Nations Convention on the Rights of the Child.
Arigatou employs interfaith and intercultural approaches to promote children's rights and well-being, seeking to bring about positive change at all levels— from the grassroots to the global. Arigatou values children for who they are and fully involves them in its work, ensuring their safe and meaningful participation while affirming their human dignity.
Arigatou International collaborates with religious leaders and faith communities, international agencies, civil society organizations, governments—and most importantly, children and young people themselves—in more than 80 countries around the world.
Arigatou International's four global initiatives are the Global Network of Religions for Children (GNRC), Ethics Education for Children, Prayer and Action for Children, and End Child Poverty.
Ethics Education for Children
Ethics Education for Children promotes values-based education for children, supporting the child's right to education, as set out in the UN Convention on the Rights of the Child, and contributing to children's holistic development, including their physical, emotional, and spiritual well-being. It utilizes a transformative approach to interfaith and intercultural learning, placing children at the heart of all of its work.
Ethics Education for Children is committed to safeguarding the dignity of all children, ensuring their meaningful participation, and empowering them to become agents of positive change and drivers of collective actions who can help build just, peaceful societies.
One of our main outputs is Learning to Live Together – An Intercultural and Interfaith Programme for Ethics Education, which was developed in close collaboration with UNESCO and UNICEF. The program has two editions be used with children 6 to 11 and 12 to 18. Learning to Live Together has been implemented in more than 45 countries around the world, reaching more than 450,000 children.
Through collaborations with different partners, Ethics Education for Children has contributed to the prevention of violence and violent extremism, racism, discrimination and exclusion. Furthermore, it has helped promote peace and resilience, youth empowerment, poverty alleviation, conflict transformation, reconciliation, interfaith and intercultural collaboration and social cohesion. 
Arigatou International - Geneva
Ethics Education for Children is managed by Arigatou International – Geneva, a global knowledge hub which serves as a unique nexus for dialogue, partnership development, and collaborative action to advance ethics education for children.
The Geneva office serves as United Nations liaison office of Arigatou International and works with other child rights organizations represented in Geneva and United Nations agencies and mechanisms.