PhD, University of Maryland, Associate Professor
My name is Ilham Nasser; I am a Palestinian American educator who spent over twenty five years in teacher training and research in different educational settings in the U.S.A., Africa, and the Middle East. A native of the city of Nazareth, I came to the U.S.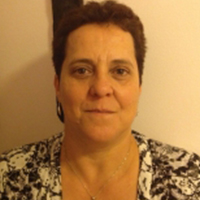 In 1989, I completed a Ph.D. in Human Development and Child Study at the University of Maryland-College Park and worked for several years as a classroom teacher and a school counselor.
I have researched and published on the topic of teacher development including teachers' motivation, teacher preparation and professional development and teaching for peace with focus on exploring classroom practices and pedagogues to promote peace. My recent research on teaching for forgiveness in schools includes five countries in the Middle East and more than 500 teachers.