PhD, Hartford Seminary, President and Professor of Social Ethics
Heidi Hadsell, Ph.D., is President of Hartford Seminary and Professor of Social Ethics. She has a deep commitment to interfaith dialogue and engagement, believing that in today's religiously plural world, it is essential to understand and work with religions beyond one's own.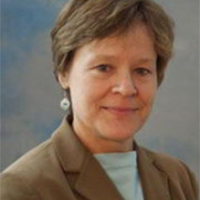 Dr. Hadsell serves on a variety of boards that reflect her service in the community and experience in theological education. The boards include Arigatou International, where she is on the council for the World Day of Prayer and Action for Children and the Ethics Education Interfaith Council; Globethics.net; the Advisory Committee to the Wabash Center for Teaching and Learning in Theology and Religion; the Association of Theological Schools in North America and Canada, including the ATS Presidential Leadership Education Advisory Committee; and Plowshares Institute.
Dr. Hadsell's international experience is reflected in her membership on the International Resource Panel for the Islamic Council of Singapore (MUIS). She recently was named to the Abrahamic Forum Steering Committee of the International Council of Christians and Jews.
Before she came to Hartford Seminary in 2000, Dr. Hadsell served as Director of the Ecumenical Institute of the World Council of Churches, Bossey, Switzerland.
She taught at the Federal University of Santa Catarina, Florianopolis, Brazil, before joining the faculty of McCormick Theological Seminary in Chicago, as Assistant Professor of Social Ethics in 1989. At McCormick, she became Dean in 1993 and Professor of Social Ethics in 1994.
She has published on a variety of subjects, including ecumenism, environmental ethics, religion in Brazil, and ethics in a religiously plural world. She is co-editor of "Changing the Way Seminaries Teach: Pedagogies for Interfaith Dialogue" and of "Beyond Idealism", which includes her article on "Ecumenical Social Ethics Now".