All for Children and All with Children – Safeguarding children and young people and ensuring their full participation
Keeping children's safety, participation and empowerment at the heart of all we do
Creating environments where children are safe, both physically and spiritually, can help them develop to their fullest potential. Ensuring that children are aware of their rights and equipped to respond in positive ways enables them to pursue their own wellbeing. Children are individuals in their own right, and their empowerment is a sine qua non for their protection.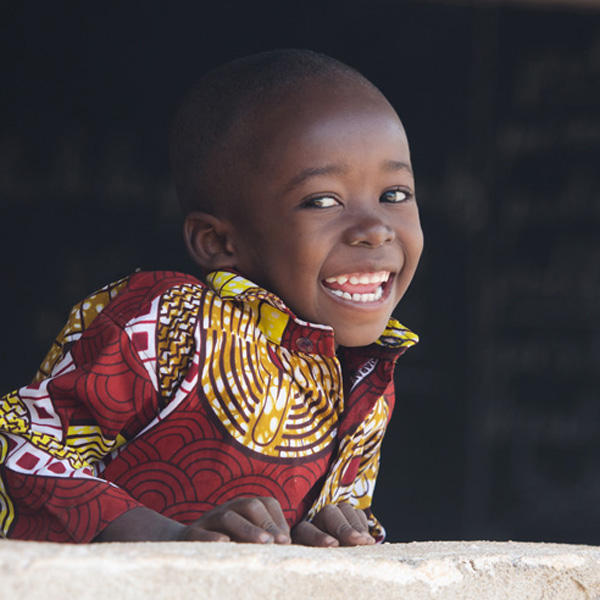 To mark the 30th Anniversary of the United Nations Convention on the Rights of the Child in 2019, Arigatou International worked in close collaboration with members of the Global Network of Religions for Children (GNRC), particularly children, to develop All with Children, a special online space within the Arigatou International website created to advance children's protection, participation and empowerment. The title of this microsite adds depth and nuance to Arigatou International's "All for Children" stance by re-emphasizing that children themselves are an essential part of everything we do.
The microsite is designed to share Arigatou International's approach to its work with children and young people, to listen to their voices, and to share resources for advancing the safeguarding and participation of children. Upcoming in 2020, several learning modules will be developed to empower children and support our partners with ensuring all children are kept safe and able to fully participate.
This online space is part of a long-term strategy to work more closely together with children and young people, and it represents a concrete effort to strengthen our commitment to work not only for children but also with them.
To ensure the meaningful participation of children in all projects and activities of Arigatou International, and as a contribution to the celebrations of the 30th anniversary of the Convention on the Rights of the Child (CRC), Arigatou International convened a new GNRC Youth Committee in 2019.
The GNRC Youth Committee, which is supported by Arigatou International – Geneva, comprised four youth ages 16 to 18, from Cameroon, Ecuador, India and Pakistan, who were selected based on their active participation in GNRC activities in their countries. The four young people were engaged by Arigatou International as interns for eight months.
Their responsibilities included supporting and providing input to the development of the All With Children microsite, and supporting the active participation of children in GNRC activities in their communities.
I have improved myself as a leader and I came to know that I am capable of. As an intern, I got the opportunity to work with people around the world who became my friends also.
My skills and things I didn't know I could really do came to reality because of this internship. The internship taught me to be a giver and enhanced my moral value.
I learned a lot and I can say that the internship filled my expectations. I am grateful with all the staff and with Arigatou International.
I got the opportunity to do more. I even visited children in an orphanage. The internship was an opportunity to explore my talents.
Together with their local GNRC groups, these young leaders were also involved in local projects to promote the rights of the child, end violence against children, and find peaceful solutions to conflict in their communities.
Every year, the members of the GNRC Youth Committee are asked to design and run a specific campaign to promote the rights of the child. In 2019, the GNRC Youth Committee engaged in both local and global activities to commemorate the 30th anniversary of the Convention on the Rights of the Child.
In January 2020, a new GNRC Youth Committee was formed, with the participation of five children, from India, Kenya, Nicaragua, Pakistan and Tanzania. They will be involved in a campaign to promote children's dignity online.
Religions for Peace 10th World Assembly
As part of our work to enhance children's participation worldwide, Arigatou International supported the involvement of children during the Religions for Peace 10th World Assembly that took place August 20-23, 2019 in Lindau, Germany.
Three children from partner organizations and the Global Network of Religions for Children (GNRC) Committee of Panama, representing Indigenous, Jewish and Muslim communities, took an active role in the interfaith prayer during the opening ceremony.
The children also had the opportunity to participate in group sessions across the three days and went home energized and enriched by the experience to share what they had learned with their GNRC fellows.
The Story of Arun and the Food Bank
This year, we had the privilege of producing and launching an animated short film to tell the story of Arun, a boy who impacted the lives of thousands of people in India by initiating a food bank when he was only 14 years old.
After participating in the Learning to Live Together program, Arun became more empathic to the needs of the most vulnerable and got inspired to collect food to support people in his community.
With the help of other children from different religious traditions and the support of local NGO Shanti Ashram, Arun and his friends were able to provide food for many families, reaching more than 23,000 people within a few years.
One of the strongest components of Learning to Live Together is that children and young people are empowered to take action and develop their own projects for community engagement and transformation. Arun's inspirational story shows what children can do when given the space and opportunity!
The short film was produced by Tuffix, a Comic Artist and Illustrator, who visited Coimbatore to meet Arun and the other children involved, as well as Shanti Ashram and community members.