At their recent meeting in Geneva the Youth representatives to the Interfaith Council decried the 'bad' media effects on children and proposed strategies to promote ethics education instead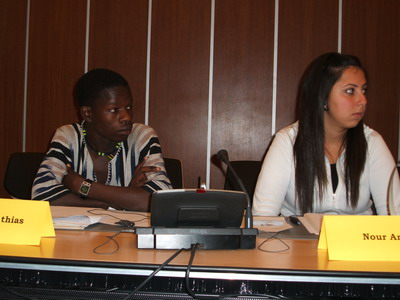 The Youth representatives to the Interfaith Council on Ethics Education for Children have called for concerted efforts to impart media education on children and youth in order to minimize the effects of 'bad' media on them. During their presentation at the second committee meeting in Geneva in January 2006, Nour Ammari from Jordan and Emanuel Mathias from Tanzania proposed strategies through which ethics education for children could be promoted while at the same time 'bad' media effects could be minimized or eradicated.
'
Violence included not merely physical violence, but psychological violence', Miss Ammari stated. She said that 'people let things into their homes on their TV screens that they would never let through their front door' thus contributing to harmful effects to their children and youth.
Miss Ammari who is also a member of the Interfaith Council lamented that these situations led to 'more crime, desensitizes children to pain of others', contributed to more violence and aggressive behaviour, and affected the ability of children to distinguish between reality and fantasy.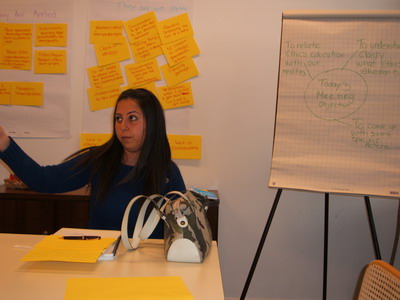 Miss Ammari also noted other problems such as sexually oriented music and videos, obsession with star and media personalities that needed attention from the Council. She pointed out that advertising was deliberately targeting children to be 'over-consumers from an early age'. She however said that media also contributed immensely to the education and information needs of children and if used wisely, could have overall net benefit to children and youth.

Mr. Emanuel Mathias stated that media education to children and youth was the most realistic course of action the Council could take if it was to have the impact it desires while at the same time respecting the freedom of the media. Mr. Mathias said that although the media has helped to inform many about the Convention on the Rights of the Child, more still needed to be done by the media to speak about stereotypes and to change the 'way people perceived young people'. He called on the media to refrain from misusing children.