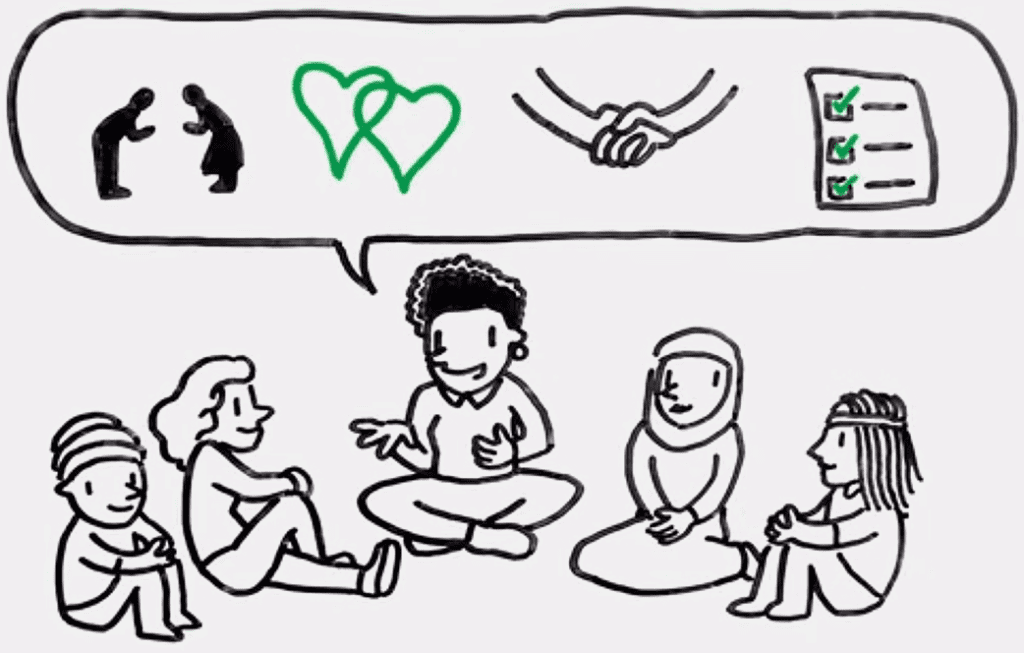 The programme has helped address a wide range of themes, including prevention of violence, racism, discrimination or exclusion, but also youth empowerment, poverty alleviation, conflict transformation, reconciliation, interfaith collaboration and social cohesion.
Benefited over 10,000 children around the world
Translated into 10 languages and going
Monitoring and Evaluation
Monitoring and Evaluation (M&E) are two critical components in the implementation of the Learning to Live Together Programme to be able to assess its impact on facilitators, children and youth, and on their communities. 
A M&E strategy has been developed to enable the collection of information, and the systematic evaluation of the implementation of the LTLT programme and of the training workshops for facilitators. 
The specific objectives of the M&E process are:
To develop a systematic way to learn about and document the training workshops held for facilitators, and to track the process and progress of the Learning to Live Together programme implementation with children and youth, challenges and innovations;
To better understand and assess the changes in the behavior, relationships, attitudes and skills of children, youth, facilitators and the impact on the organizations with which we work;
To follow up the work done by facilitators after the training workshops and the different initiatives taken up by children and youth;
To identify what adjustments need to be done to up scale the implementation and provide a better support to the trainers, facilitators, children, youth and partners.  
The current M&E process is being developed in several locations where a systematic implementation of the LTLT is taking or will take place for a period of at least six months. Those locations are Brazil, Ecuador, El Salvador, India, Greece, Kenya, Portugal and Romania.  Information about each location can be found by clicking on each country.
[1] Belgium, Bosnia-Herzegovina, Bhutan, Brazil, Chile, Colombia, Cuba, Dominican Republic, Ecuador, El Salvador, Greece, Guatemala, Haiti, India, Indonesia, Israel, Japan, Kenya, Luxembourg, Maldives, Mauritius, Myanmar, Nepal, Nigeria, Panama, Portugal, Romania, Serbia, South Africa, Sri Lanka, Sudan, Tanzania, Thailand, Uganda, United States and Venezuela.