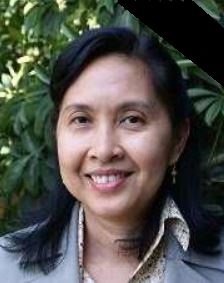 It is with great sadness that we share the news of the passing of Prof. Dr. Parichart Suwanbubbha on the morning of 6 December 2016 in Bangkok, Thailand after a long battle with illness.
Dr. Suwanbubbha was an expert in peace building and conflict resolution, conducted frequent dialogues between groups of military personnel, religious leaders and Buddhist and Muslim villagers in Thailand, where she was originally from. Dr. Suwanbubbha was a Member of the Interfaith Council on Ethics Education for Children of Arigatou International since December 2013, and a Board member of the Globethics.net Foundation from 2009 to 2016. She taught Buddhism, Christianity, interreligious dialogue and ethics for the last twenty years.
Prof. Dr Suwanbubbha studied Systematic Theology in Chicago. She did her PhD on 'Grace and Karma: A Case Study of Religion- Cultural Encounters in Protestant and Buddhist Communities in Bangkok and its Relevant Environs, Thailand' at the Lutheran School of Theology in Chicago. She was a volunteer teacher for Buddhist novices and monks at Nangnong Temple, Bangkok, Thailand and conducted courses at the University of Hamburg.
She was affiliated with the American Academy of Religion, U.S.A., the Asian Conference on Religion and Peace, Thailand Chapter, and the World Fellowship for Buddhists, Thailand. Dr. Suwanbubbha was also a Vice Director at the Mahidol Research Center for Peace Building and a famous, widely recognized mediator in Buddhist-Muslim conflicts in South Thailand and in national conflicts in Thailand.
Arigatou International Geneva shares its sympathies with Dr. Suwanbubbha's family and her many close friends.