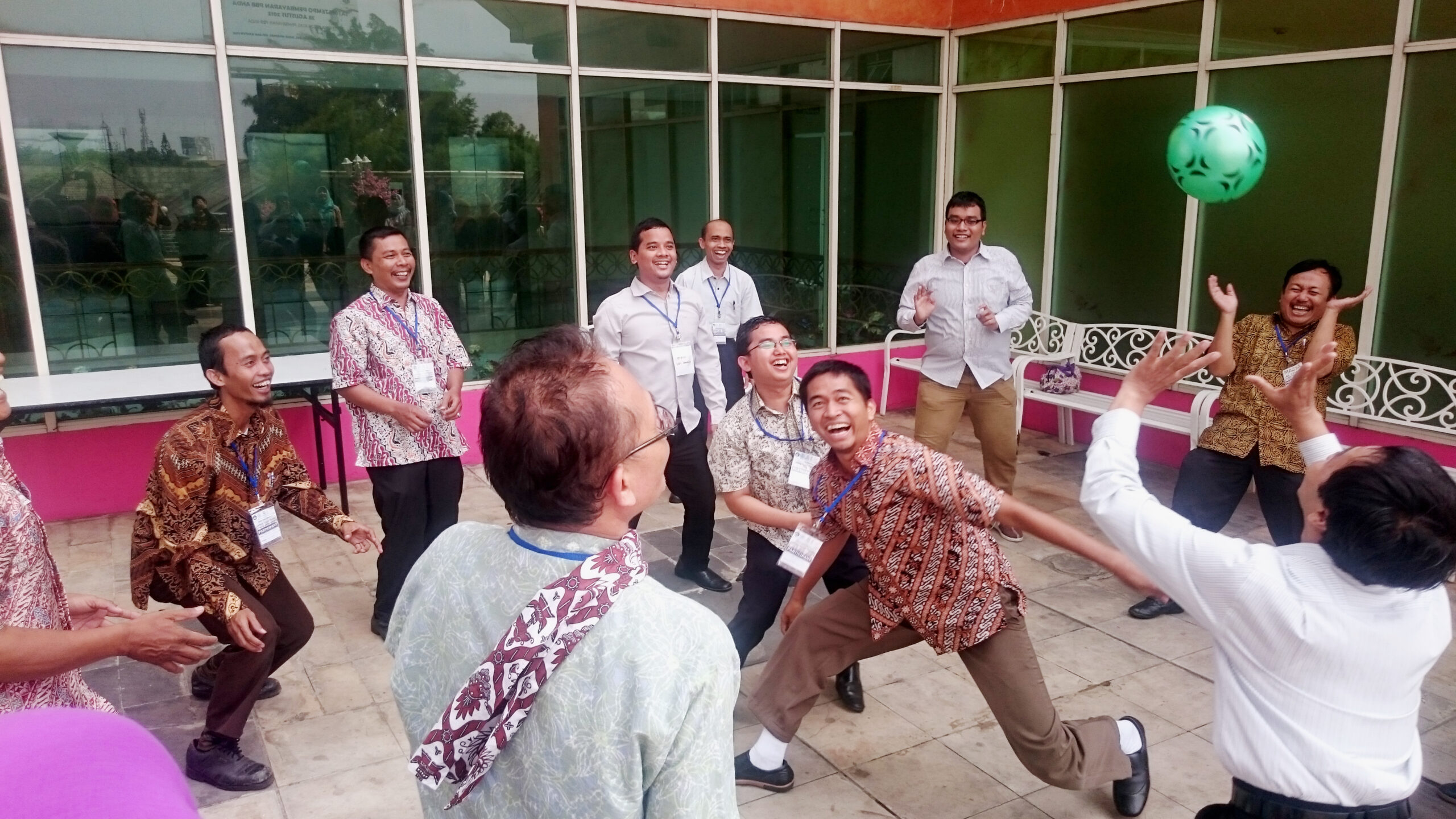 The Learning to Live Together Programme continues making inroads through formal education in Indonesia. This time, a two-day training workshop was held in Jakarta from 28 to 29 October, organized by the Indonesian National Commission for UNESCO and with the support of the Ministry of Education. The workshop reached 35 teachers from 19 different schools around the Jakarta area.
The training workshop aimed to provide participants with tools to develop in their students a stronger sense of ethics, critical thinking and respect for people of other cultures. Through practical activities and by practicing the learning methodologies, teachers discussed ways to nurture spirituality in their students and how to create spaces for them to reflect about respect, empathy, reconciliation and responsibility.
One of the most relevant topics discussed was bullying among peers, which seems to be a consistent problem in most of the participants' schools. Teachers discussed how to approach this problem, and how to prevent bullying from happening in the future.
Mr. Fendra Kusmani, one of the facilitators of the workshop, also introduced the way the Learning to Live Together (LTLT) manual has been implemented in the Amalina Islamic School, where he works as a principal. For a period of six months students from the Amalina Islamic School, led by two teachers, went through the modules of the LTLT, discussed issues that affect them and interacted with students from the Pembangunan Jaya School, also implementing the LTLT, to share their learning and ideas to transform issues that affect their schools.
Teachers were also introduced during the workshop to a Teacher Activity Book, developed by Arigatou International Geneva and based on the LTLT, that can be used in formal education in customized ways.
Mr. Kusmani facilitated the workshop together with Ms. Wati Warden, both trained as facilitators of the LTLT in several occasions. They stated that participants were enthusiast and active, and willing to implement the Learning to Live Together manual in their classrooms in a systematic way. Teachers discussed the idea of introducing at least one lesson a month.
The participants with the support of the facilitators formed a working group to exchange information, knowledge and experiences implementing the LTLT in the classroom. Mr. Kusmari is planning to visit several schools that will be implementing the LTLT with their students. Discussions are underway to conduct an advanced LTLT training workshop in April 2016 with the support of Arigatou International Geneva.
Special thanks to the facilitators: Mr.Fendra Kusmani and Ms. Wati Warden, and to the Indonesian National Commission for UNESCO for their institutional support.