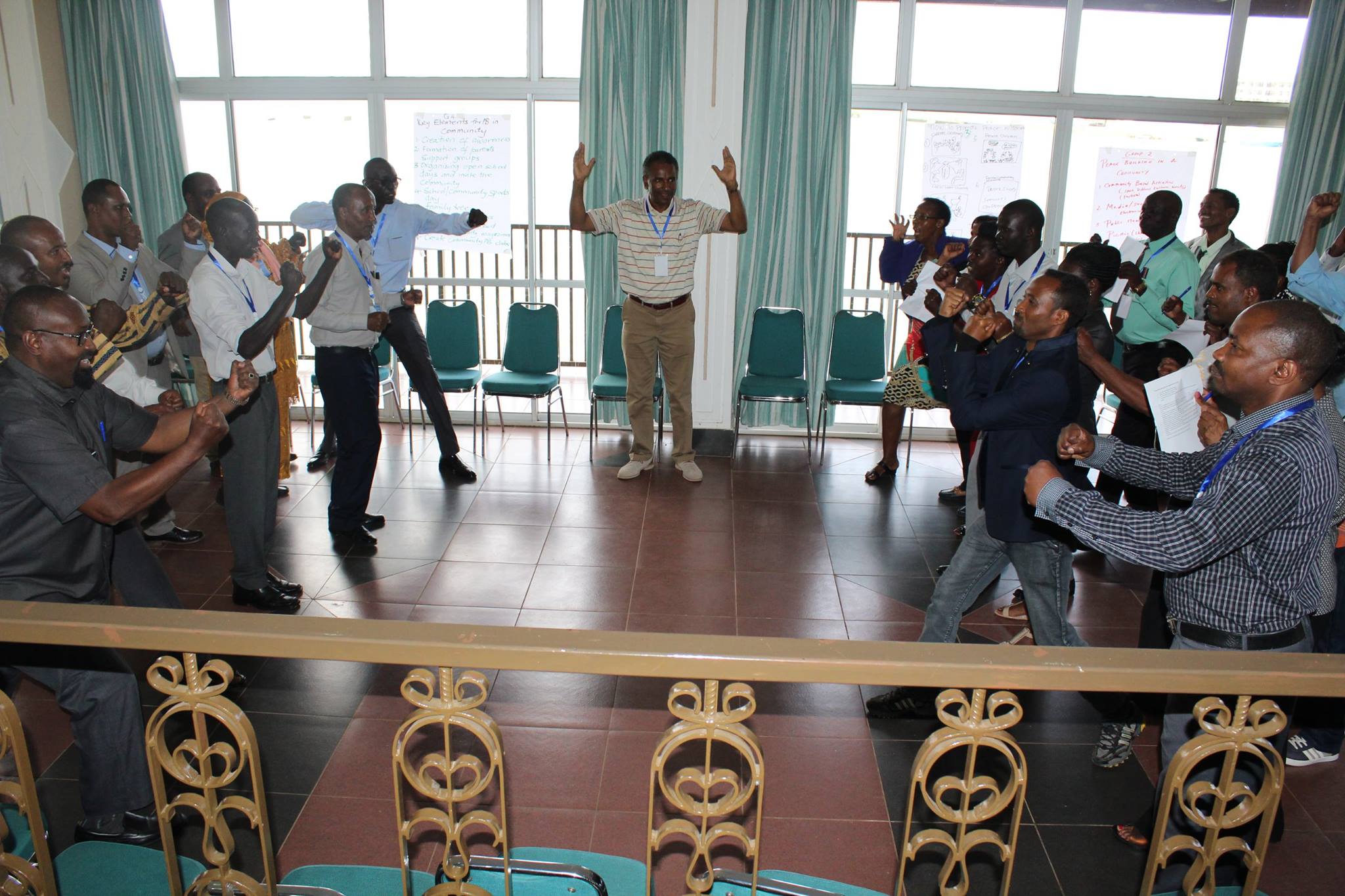 Ongoing conflicts and emergencies in the Horn of Africa have hindered regional and global efforts to provide quality education. Deprived access to education among youth has resulted in a rise in extremism and violence. In order to help mitigate the situation and avoid further escalation, a project has been designed, with the support from the government of Japan, to create a critical mass of teachers who can implement effective teaching and learning, producing economically productive and peace-loving youth.
Arigatou International Geneva collaborated with the UNESCO International Institute for Capacity Building in Africa (IICBA) to lead the development of a Teacher's Guide on Transformative Pedagogy for Peacebuilding and to carry out a Training of Teacher Trainers for 29 teachers from Ethiopia, Eritrea, Kenya, South Sudan, Somalia, and Uganda. The objective of the week-long training workshop was to strengthen the capacity of trainers who will then cascade the training in their respective countries, reaching 8,000 secondary school teachers across the six countries.
The Training took place in Entebbe, Uganda from 3 to 8 September 2017 and was facilitated by Mr. Suchith Abeyewickreme and Ms. Eleonora Mura of Arigatou International, Dr. Yonas of Addis Ababa University, Ms. Mary Kangethe of Kenya National Commission for UNESCO and Mr. Charles Mwaniki of Kenya Ministry of Education, Dr. Martha K. Ferede and Ms. Eyerusalem Azmeraw of IICBA.
The training was interactive and engaging, using participatory and collaborative learning approaches. Participants had the opportunity to work in groups, engage in dynamic activities, and work on training plans and cascading strategies. Participants worked together to brainstorm ways in which learning could be assessed, monitored and evaluated. They also took part in discussions that explored the root causes of conflict and violent extremism.
Arigatou International shared its ethics education framework and transformative pedagogical approach to peacebuilding. As trainers move forward to cascade the trainings in their countries, it is expected that discussions related to their particular contexts, ethical challenges and the needs of young people, help customize the implementation and result in empowering young people as agents of change in their communities by developing projects with others and reaching out to their communities.
Arigatou International extends its appreciation to IICBA, and particularly to Mrs. Yumiko Yokozeki, Director of the Institute, for the collaboration and look forward to continuing joining hands in action to support peacebuilding through education in Africa.