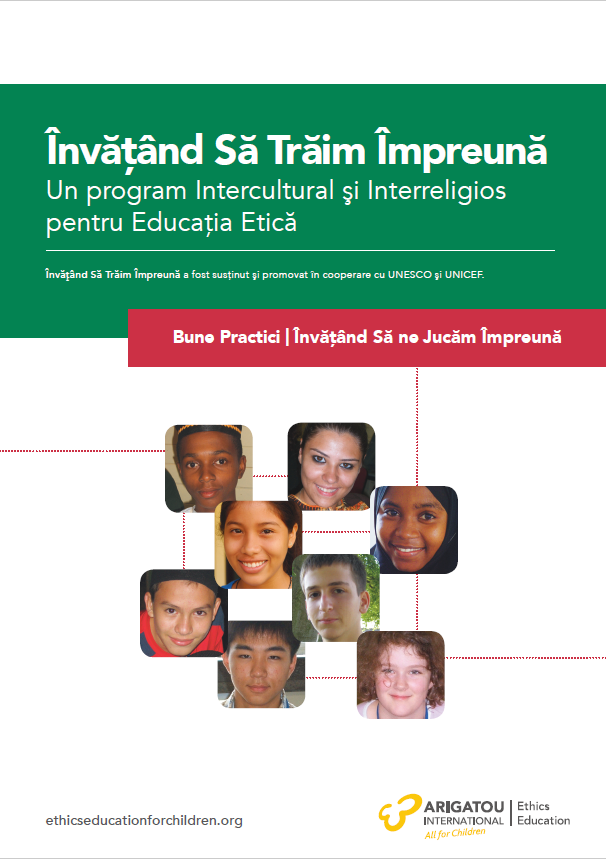 The Good Practices Booklet: Learning to Play Together, has been translated into Romanian language thanks to the joint efforts made by English and Romanian language teachers, as well as literature, physical education, and sports teachers, together with directors of educational institutions and other collaborators in the country.
The Romanian language is spoken by approximately 25 million people as a native language, primarily in Romania and Moldova, and by another four million people as a second language. It is expected that this booklet will reach many children and youth in both countries through physical education that promotes mutual understanding and respect among youth living in multicultural societies.
Learning to Play Together was an initiative launched in 2011 by Dr. Angeliki Aroni to introduce ethics and intercultural learning into physical education using Arigatou International's Learning to Live Together Programme as a foundation. It was implemented with fifth-grade students from the Elementary School of Intercultural Education in Faliro, Athens, Greece for several years, providing alternatives to the use of competitive games and sports in physical education. The booklet showcases this initiative as a good practice of the use of the Learning to Live Together Programme in culturally diverse contexts.
We thank Ms. Lucretia Băluţă, International Programs Coordinator, 1st Place in Europe in the UN Report on International Educational Programs, for taking the initiative of translating the booklet and for leading its development.
We also thank Ms. Laura Molnar and Mr. Octavian Alexandru Kiss, for their support in the translating and editing process.
The Learning to Play Together – Good Practices Booklet can be downloaded here in English, Greek, Romanian, and Spanish.