The 2010 GNRC Youth for Peace workshop took place in Dar es Salaam, Tanzania, from 26 to 30 January. Following the great outcomes of last year's workshop in Geneva, Arigatou International, together with the GNRC Africa Secretariat, organized this second-year international capacity buildingworkshop for youth and youth leaders actively involved in the GNRC work in their home countries.Read more…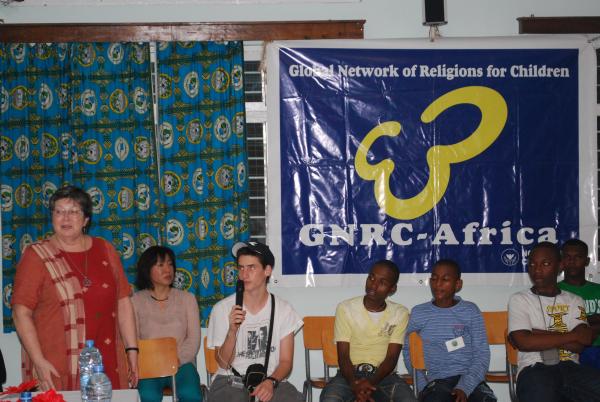 Under the theme "Sowing seeds together for a change", a total of 30 participants came together to develop and strengthen their skills on peace building and interfaith youth work through sharing of experiences with other GNRC youth groups. Two representatives from each country (one youth –aged 15-18 and one youth leader – aged 18-30) participated at the workshop. Participants came from 10 different countries: Argentina, Belgium, Colombia, India, Israel, Kenya, Nepal, Spain, Sri Lanka and Tanzania.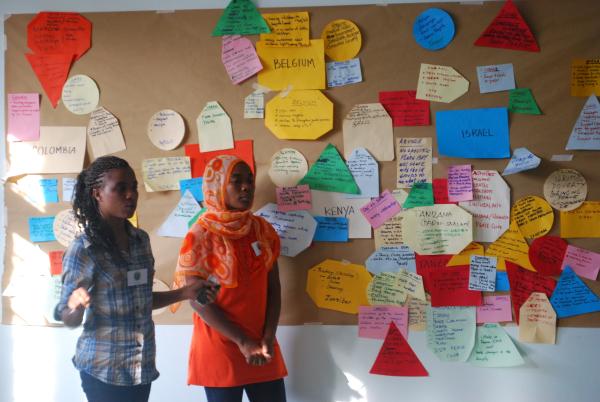 Throughout four days, youth and youth leaders took part in experience-based learning sessions aimed at exploring some of the key issues affecting today's world and our own communities, and what can young people do to bring about positive change. Activities for the youth were based on the Learning to Live Together manual. The emphasis was out on issues of conflicts, violence and injustices, exploring non- violent alternatives and how they can contribute to transform those situations from their own circle of influence. On the other hand, the group of youth leaders explored the potential of the Learning to Live Together manual for their youth work at GNRC and reflected on their role as youth leaders to encourage children and young people to be active parties in the construction of a culture of peace.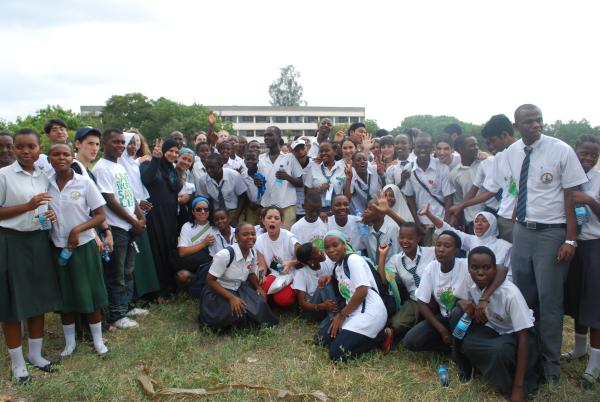 This international workshop provided participants with an opportunity to share the projects and activities they are running with their youth groups in their respective countries, and got a first-hand experience of how the GNRC youth in Tanzania is actively promoting a culture of peace through its school- and community-based Youth Peace Clubs.

This direct contact with the youth groups work allowed for a fruitful exchange of ideas, while being both a source of inspiration and to renew commitment. Participants' attendance to the book launch of "Emusoi, Masai Girls Tell their Stories" by GNRC/Dogodogo Centre was another opportunity to getting to know more about the reality of Tanzania.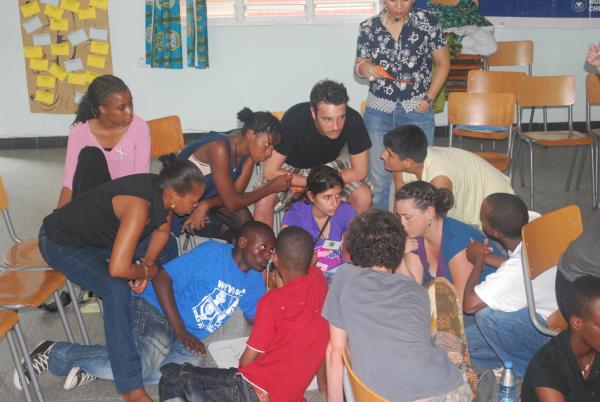 Participants were very active and showed great enthusiasm throughout the days together. Thanks to a committed and highly motivated team of interpreters, the non-English speaking participants got to actively participate in the workshop sessions and to interact with the group of participants.

A professional, committed team of facilitators ensured the high-quality of the sessions and the fulfillment of the learning o bjectives. We are grateful to Nanda Moeandar for joining the team once again this year, and to Jun Morohashi and Srinath Tirumale, and their respective organizations (UNESCO and the World Scout Movement), for accepting to give their time to facilitate this year's workshop.
Finally, our special thanks go to the GNRC Africa Coordinator Mustafa Ali, Sr. Jean Pruitt and the motivated and hard-working team of GNRC Africa staff and volunteers under the leadership of Zameer Noorali for the excellent organization of the workshop and their warm hosting. Asante sana!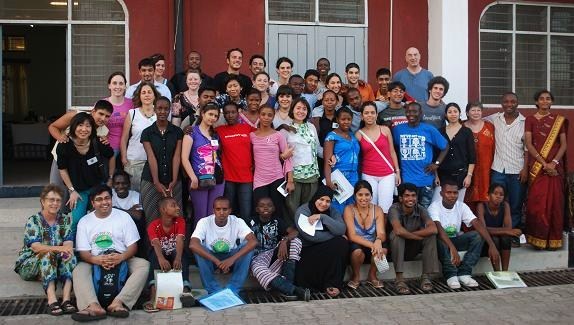 A full report of the workshop is available here. More detailed information about each day of the workshop can be found at GNRC Africa's website.

In addition, participants from Latin America (Colombia and Argentina), Kenya, India and Sri Lanka have prepared reports explaining their own experience. To read them, click on the name of the country.
For pictures of the event, please visit the photo gallery.