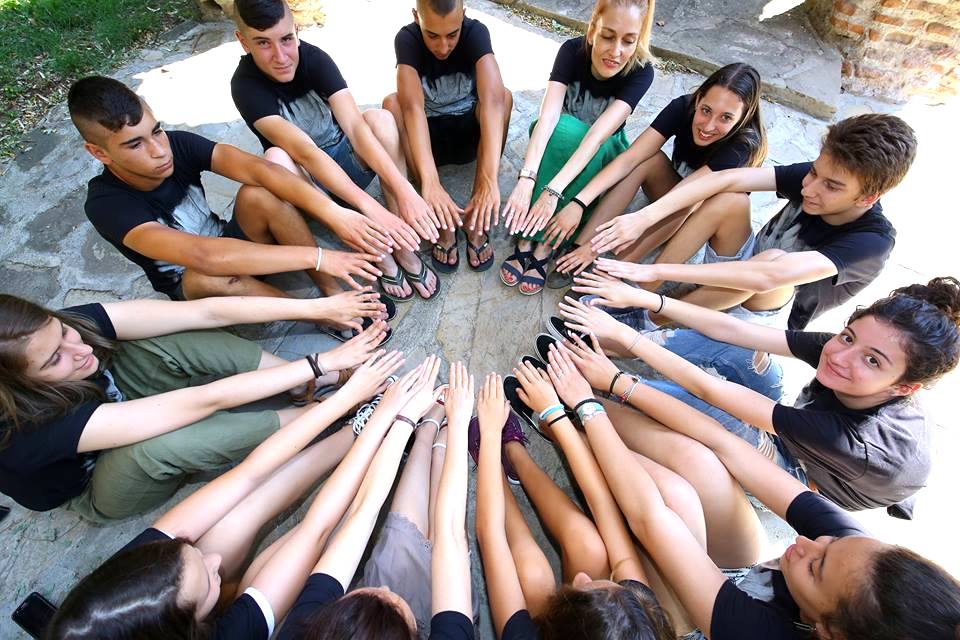 Over the summer, the United Religions Initiative (URI) – Europe and Arigatou International – Geneva partnered together to organize a youth camp involving children from the Netherlands and Bulgaria, between the ages of 12-17.
The Youth Camp took place from 27 to 30 July 2018 and brought together a group of 14 children, who visited various religious and cultural sites in both countries. The program also involved educational activities from the Learning To Live Together Programme.
Throughout the four days, the group, who came from various cultural and religious backgrounds, gathered to learn about each other, reflected on situations that lead to discrimination and violence, and discovered ways to build trust and contribute to a positive transformation of their local communities. Daily activities involved writing in a learning log every morning in order to reflect on the previous day's activities, and write about challenges, lessons learned, and ideas. The activities emphasized the notion that in order to be a peace builder, everybody's opinions must be respected, and participants discussed the idea that a positive mindset is key to creating a better world:
"Small changes are very important because a lot of small changes are leading to a big change in the end which can have a positive impact on the world and make this world a better place", said one of the participants.
The participants had the chance to visit various different religious sites, such as a Hindu temple, a Synagogue, a Mosque, and a Catholic church. One activity involved visiting the Peace Palace and Humanity House interactive museum in the Hague, where one has the opportunity to experience what a refugee hears, sees and thinks in a region of conflict or a disaster area.
Throughout the camp, participants shared reflections and lessons learned, such as recognizing the importance of kindness and empathy: "Be good and kind, even to those who may not be kind at all times, as a way to send positive feelings and show by example", shared one participant.
We thank the United Religions Initiative – Europe for a fruitful collaboration, as well as all of those who were involved in the organization of the camp. We extend a special gratitude to the youth who actively engaged with other cultures and religions by participating in the camp.
The photographs of the Youth Camp are now being exhibited at the National Assembly of Bulgaria in Sofia, thanks to the organization of BRIDGES Cooperation Circles, and the camp photographers, Kalina and Boris Borisov. You can view the photographs of the camp here and learn more about the exhibition here.