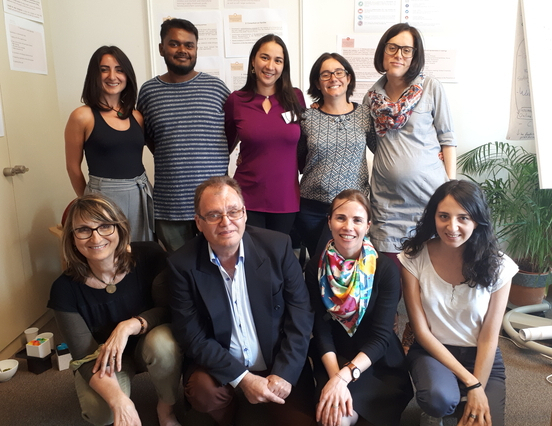 Arigatou International Geneva held a three-day strategic planning meeting to identify the achievements of Ethics Education for Children during the last year; share the status and progress of its diverse projects; develop concrete indicators of success for 2018 as well as a plan of action to allow the Geneva office to move towards the achievement of the strategic areas identified in 2017.
The meeting took place in Geneva from 9 to 11 May 2018, bringing together all the members of its international staff and permanent consultants based in Brazil, Portugal, Switzerland, and Sri Lanka.
During the meeting, the team reviewed the achievements and progress reached in the four strategic areas of the office, according to its 2017 – 2020 Strategic Plan: Advancing Knowledge for Ethics Education for Children; Enhancing Children and Youth Participation to Foster Inclusion, Mutual Understanding, Respect, and Social Cohesion; Strengthening Partnerships and Improving Financial Sustainability; and Improving the Impact of Communication and Awareness Raising.
The identification and analysis of challenges and opportunities in 2018, led to the development of an action plan for the upcoming fiscal year, aiming at the main goal of the Geneva office: to build a global knowledge hub on Ethics Education for Children serving as a unique nexus for dialogue, partnership, development and action, with the aim to further strengthen knowledge sharing, collaboration and action on Ethics Education for Children and related topics, among a wide range of experts, universities, practitioners, religious communities, partners of Arigatou International, as well as with children and youth.
Arigatou International Geneva will continue to foster education that promotes learning to live together and responds to our increasingly plural societies, being sensitive to cultural and religious differences; and ensuring that the learning spaces are safe for children to strengthen their sense of belonging, and allow them to become who they want to become, connect with others and transform themselves, as well as contribute to transforming the world around them.