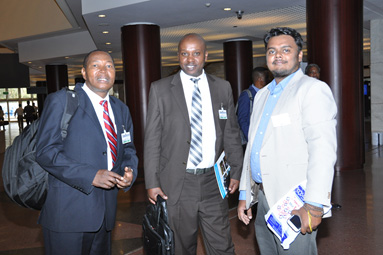 It is well know that a good educational system can have a strong impact in creating a culture of peace and overcoming poverty. Education can reduce inequalities and contribute to social inclusion while fostering economic development, peace and stability. On the other hand, a weak education system can reinforce exclusion and fuel marginalization, alienation, conflicts and violent extremism.
With this in mind, Ministers, technical experts and stakeholders from 16 African countries participated in the Pan-African Symposium on Education, Resilience and Social Cohesion to share evidences and best practices from UNICEF Peace-building, Education and Advocacy program. The event sought to assess how inclusive, equitable and innovative education policies and programs can contribute to sustainable peace and development across the continent.
The symposium was structured in three main thematic areas: 1) The role of education in strengthening social cohesion and resilience; 2) combating violence through quality education; and 3) schools for learning and for practicing peace.
In the context of the third thematic area, Arigatou International Geneva was invited to share the learned lessons and major outcomes of the Learning to Live Together pilot program held in 13 schools in Tana River, Kenya between September 2014 and November 2015. Mr. Suchith Abeyewickreme from Arigatou International Geneva, together with Ms. Mary Kangethe from the Ministry of Education, Science and Technology of Kenya, presented the experience as a comprehensive curriculum reform to ensure conflict-sensitivity and promote social inclusion and equity.
At the end of the three-day symposium, Ministries of Education and Heads of delegations from 13 African countries signed an agreement to "make every effort to ensure that education systems are well equipped to offer equitable, socially-inclusive, and quality education that promotes social cohesion, resilience and peace in Africa." (Addis Ababa Communiqué, 3 June 2016).
The Pan-African Symposium on Education, Resilience and Social Cohesion was held in Addis Ababa from 1 to 3 June, 2016. We thank the organizers: Ministry of Education of Ethiopia, UNICEF, Association for the Development of Education in Africa (ADEA) and Inter-Country Quality Node (ICQN) on Peace Education.