Representatives of various religions and experts on issues related to violence and child protection gathered in Toledo, Spain, 9 – 11 May 2006, to discuss the impact of violence on children and how faith communities can come together to take leadership in their societies to protect children.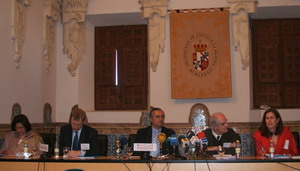 The conference was attended by participants from 38 countries in all regions. It was a global consultation organized by UNICEF and the W
orld Conference on Religions for Peace
(WCRP) as part of a three part process to offer the spiritual, religious and human values perspective as input to the UN Study on Violence against Children due to be released in October 2006. During the meeting religious leaders drafted a declaration and made recommendations for input into the UN Study, which will be submitted for endorsement to the WCRP World Assembly to be held in Kyoto, Japan in August 2006. Participants also identified key resources and tools for communities to take this issue forward.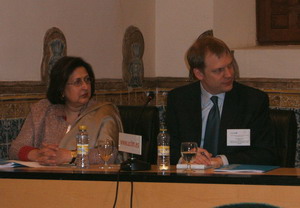 Mr. Jose Manuel Molina, Mayor of Toledo formally opened the conference inviting the participants to recall the multi-religious and multicultural history of Toledo during their deliberations. Mr. Gabriel Guzman, of the Spanish Committee of UNICEF, Mr. James Cairns, from WCRP and Ms. Farida Ali from UNICEF also pointed out the importance of making the voices of religious leaders heard as a key contribution to the UN Study and as a way to speak out together on behalf of our children. They highlighted the role that religious communities play within society as the most valuable source on the ground and encouraged them to take up their responsibility in protecting the most vulnerable and especially children, who have difficulties representing and defending their own rights.
Ms. Amaya Gillespie, of the Violence Study Secretariat challenged the group to look at their unique strengths and skills but also to think deeply on what the causes of violence against children are. She called for solutions and for immediate responses to protect them and to ultimately adopt strategies that can contribute towards making a difference.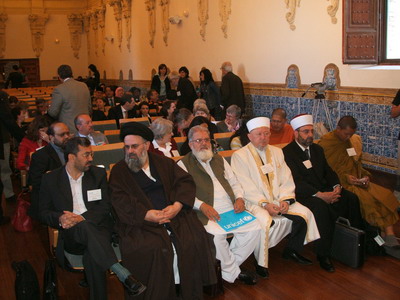 During the meeting, religious communities engaged in a joint process of introspection and reflection about their own silence on issues that have violated the dignity of the children. Religious leaders acknowledged that there were instances when their approval, silence, denial of violence against children and lack of action has made children subject to violence and violent situations. They identified together definite areas of strengths that could be better used to protect children against violence. Such areas include consciousness raising, empowerment of children, inter-faith and intra-faith actions and educating children about the significance of the other.
They also suggested mechanisms and approaches that religious communities could use to confront and prevent violence against children such as the development of child protection policies for their own communities, the usage of national media to educate and make people aware of the rights of the children and the review of teaching materials to protect the dignity of children. They also pointed out the importance of active child participation.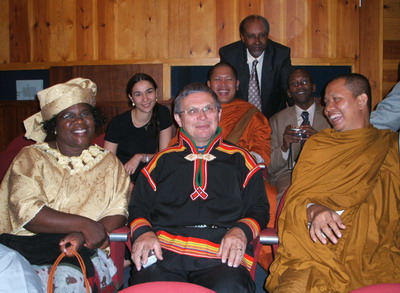 Ms. Agneta Ucko represented the Arigatou Foundation and GNRC, which also provided a Rapporteur for the conference, Ms. Maria Lucia Uribe and contributed with an indigenous perspective to the conference through the participation of Mr. Johannes Marainen from the Sámi tradition. Dr. Vinu Aram, a Board Member of the WCRP and also a member of the Committee of the Interfaith Council on Ethics Education gave a Hindu perspective to the issue of violence against children. Ms. Marta Palma, the GNRC Coordinator for Europe also attended the meeting representing the World Council of Churches.
It was pointed out that religious communities have a unique opportunity to use their inter-generational dimension of their congregations for constructive work in preventing violence against children. In situations where violence has already occurred, healing spaces could be created, especially where young people have been perpetrators of violence as well.
Participants acknowledged that the family unit is the most important place for nurturing children. Parents have to be empowered together with their communities, including religious people, to speaking the truth, shun denial, and to ensure that everyone is accountable for acts of violence against children, which is unacceptable and non- negotiable.
The meeting concluded with a spirit of cooperation among the participants and with an invitation to continue working on preventing violence against children. In the closing, the representatives of Toledo Municipal Authorities called for immediate individual and collective responsibilities and actions in all societies.