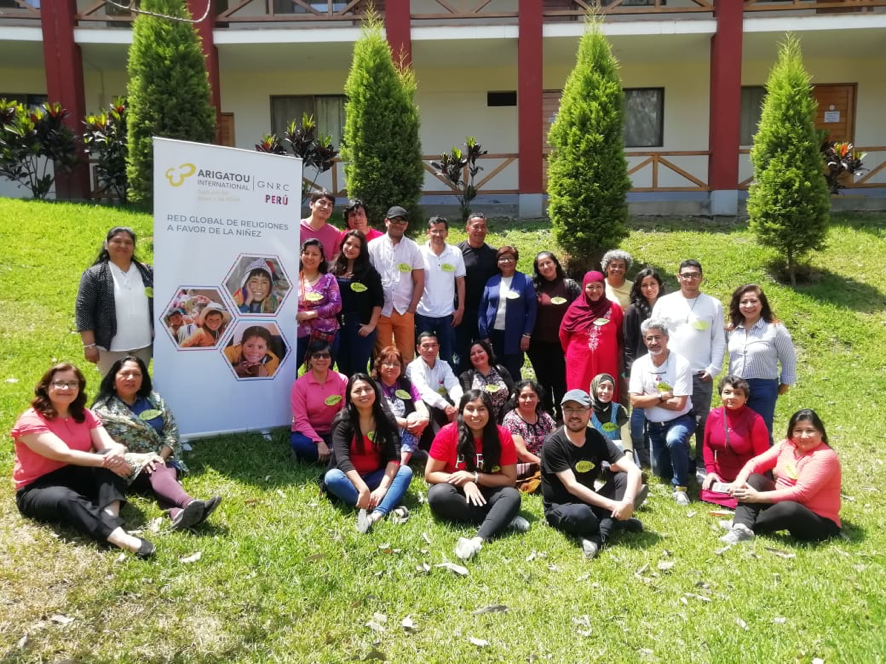 Nurturing ethical values for the prevention of violence against children was the motto adopted for the first Facilitators Training Workshop on the Learning to Live Together Programme, which was recently held in Lima, Peru.
From 31 October to 3 November 2019, 25 participants had the opportunity to get familiarized with the ethics education approach of the LTLT Programme, its principles, and methodologies, in order to customize it and implement it in their communities.
The workshop was organized by GNRC Peru with participants coming from different faiths, namely: Baha'i, Islamism, Christianism (Catholics, Lutherans, and Methodists), and representatives from World Vision Peru.
During the four-day workshop, participants reflected on violence affecting children in their particular contexts and how the ethics education approach can contribute to nurture values among children and adults and contribute to the prevention of violence.
Participants also reflected on online child abuse and the threats faced by children while they navigate on the internet, such as cyberbullying and cyber molestation, and how to identify, prevent and address this kind of online harassment.
Participants expressed their satisfaction with the content of the workshop and with the methodologies used by the team of facilitators. They committed to implement the programme in their communities.
Special thanks to the facilitators, Mr Marcelo Neira, from Chile; Ms Monica Bernal, from Ecuador; and Ms Olga Lucía Sierra Santos, from Colombia, and to GNRC Peru, particularly Sister Esperanza Principio MM and Ms Lidia Diaz for organizing this workshop.