A Learning to Live Together training workshop was organized 4-9 March 2013 in Thimphu, Bhutan.
A Learning to Live Together workshop was organized in Thimphu, Bhutan, in cooperation with Bhutan Youth Development Fund (YDF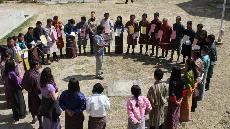 ) under the Patronage of her H.M The Queen Mother of Bhutan, Arigatou International, GNRC South Asia and UNICEF. It was held with 35 participants (educators and children). This workshop was a basic training on the manual.
The aim of this workshop was to learn how use the Learning to Live Together manual in the Bhutanese context and thereby open up for the participnats to get to know more about each others' history, religion and beliefs. The teachers learnt how to empower children to engage in creating a better world for them, develop a sense of global community and think critically. The workshop developed the participants' interest toward ethics and values.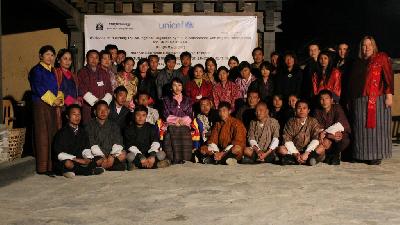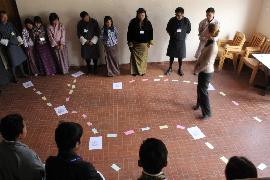 This was the first time that a Learning to Live together training workshop was organized in Bhutan.