Training workshops in how to useLearning to Live Togetherare regularly organized in various parts of the world. The latest training workshop was held in Portugal 6 – 9 November. It was a Basic Training in which twenty professionals and youth leaders participated.Read more …..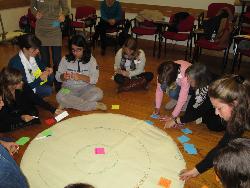 G
NRC Europe, in cooperation with GNRC Portugal, organized a Basic Training Workshop designed for Professionals
and for youth leaders
who are working with children on how to use the Learning to Live Together manual. Twenty participants from Portugal, Belgium, Tanzania, Greece and Switzerland came together for a four days training workshop in Porto. The participants came from various professional backgrounds.

During the four days the participants worked with the key concepts of the manual and discovered the experiencial and participatory methodologies
promoted by
the manual. They were guided in how to develop sessions. and they developed their own plans and gave feedback to each other. They learned about the approach of the ethics education program and how to use the Learning to Live Together in ther different contexts.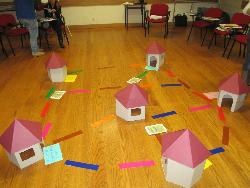 Two of the trainers who participated in the Train the Trainers course that Arigatou International Geneva arranged in 2010 in collaboration with the School of Education at Edinburgh University, Vera Leal from Portugal and Laura Molnar from Romania, facilitated the training. Three GNRC Youth from Belgium, Charlotte Goffin, Anne-Laure Van der Wielen and Jocelyn Kapita, assisted the trainers.
Inspired and looking forward to implementing this new pedagogical approach, the participants identified a variety of ways to collaborate. Hence, the new Committee is already planning a few workshops in Portugal for the dissemination and promotion of Learning to Live Together.