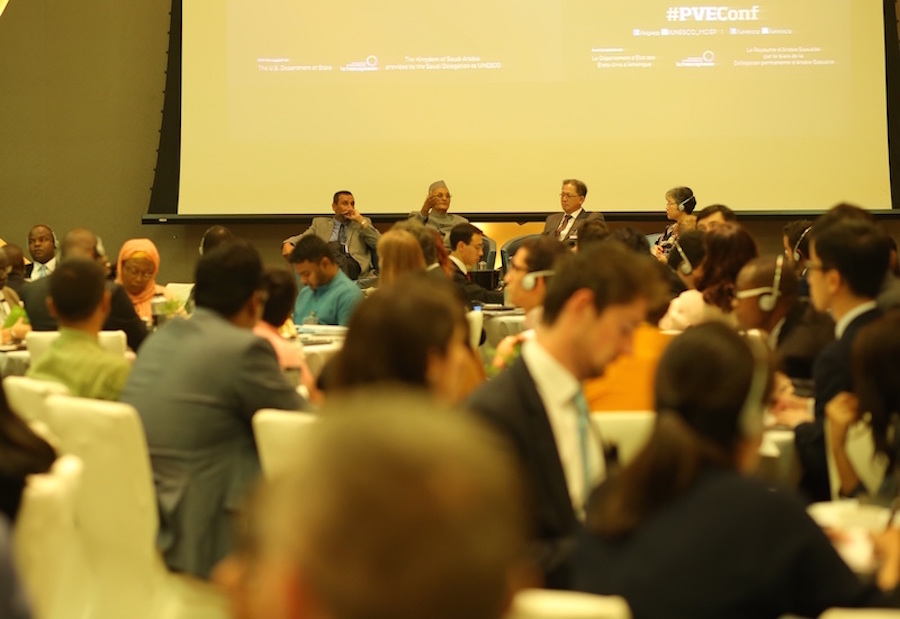 Policy-makers, experts, youth advocates, members of intergovernmental organizations and civil society from almost 70 different countries gathered together for the International Conference on Prevention of Violent Extremism through Education, held in New Delhi, India on 19 – 20 September 2016.
The conference had the purpose of raising awareness on the importance of education in the prevention of violent extremism (PVE) as well as identifying actions for the effective implementation of PVE activities. At the event, co-organized by UNESCO with the support of the Organisation Internationale de la Francophonie and the Kingdom of Saudi Arabia, Arigatou International Geneva also had the oportunity to join the dialogue and informally share some experiences about the Learning to Live Together (LTLT) Programme.
The role of education is not only developing programs and policies for those who we believe are at risk, but also creating conductive environments to tackle conditions that can breed extremism. And since there is no linear pathway to extremism, designing education programs that are for everyone and not for certain groups of the population is fundamental.
Mr. Suchith Abeyewickreme from Arigatou International Geneva participated representing Arigatou International. During the event, he informally shared with participants the work on Learning to Live Together. The programme represents a valuable tool for educators (teachers, youth leaders and social workers) to nurture ethical values and spirituality in children and youth to strengthen their critical thinking and their ability to make well-grounded decisions that ultimately can help tackling some of the root causes that lead young people into violent extremist groups.
After the two-day conference in New Delhi, participants had the opportunity to network and build bridges towards facilitating global learning and research. They agreed upon the importance of providing a platform for an open dialogue within schools and the need to promote educational content that supports universal values. More about the outcomes of the conference can be found here.