A three-day workshop was held on August 12-14, organized in Port Louis, Mauritius for several religious groups to introduce the Learning to Live Together Ethics Education programme for children.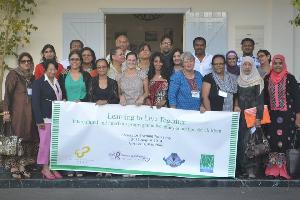 Mauritius is an island nation in the Indian Ocean, rich in diversity with a fusion of Indian, African, European and Chinese cultures, and enriched with the presence of Buddhism, Christianity, Hinduism, Islam, and several other faith groups. It is in this context that the
Global Network of Religions for Children (GNRC)
organized a workshop in Port Louis, Mauritius from 12 to 14 August for representatives from faith groups, education institutes and NGOs to be introduced to the
Learning to Live Together
Ethics Education programme for children.
At the ceremonial opening of the workshop, the speakers consisted of Honarable Dr. Vasant K. Bunwaree (Minister of Education), Mr. Cassam Uteem (Former President of Mauritius), Rev. Philippe Goupille (President of the Council of Religions), Mr. Salim Timol (President of SSMS) and Mr. Belall Maudarbux (Network Manager, GNRC). All speakers emphasized that despite the diversity in Mauritius communities there are tendencies towards living alongside each other rather than learning to live together.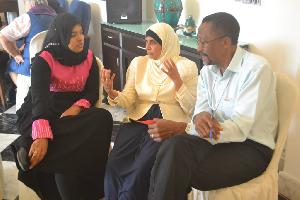 Over the next three days, 24 participants explored how participatory and interfaith learning opportunities can help children to breakdown stereotypes and to build positive relationships with one another. They not only looked at how it affects children but also reflected on how their own biases as educators affect children. Going through participatory learning experiences themselves, participants engaged in dialogue with one another about the need for safe learning environments for children, where there is space for reflections for children to engage in dialogue on ethical challenges, and to work together to address common challenges and build positive relationships with one another.
Enriched from the experience participants are now in the process of looking to implement ethics education programmes in their organizations and institutions.
Special thanks to GNRC Mauritius for organizing this meeting, and to the trainers team: Ms Nageeba Hassan and Dominique Avice, coordinated by Mr Suchith Abeyewickreme from the Arigatou International Geneva office.
Please read more here.