Myanmar has been in the global spotlight in recent times due to its changing political landscape. Led by a military regime for several decades, the Myanmar government is now in a process of transitioning back to a democracy and opening up to the world. Myanmar also faces its own struggles with identity based conflicts related to both ethnic and religious identities. It is in this setting that a Learning to Live Together facilitator training workshop was held in the city of Mandalay from 5 to 8 January 2015.
Monastic education – meaning te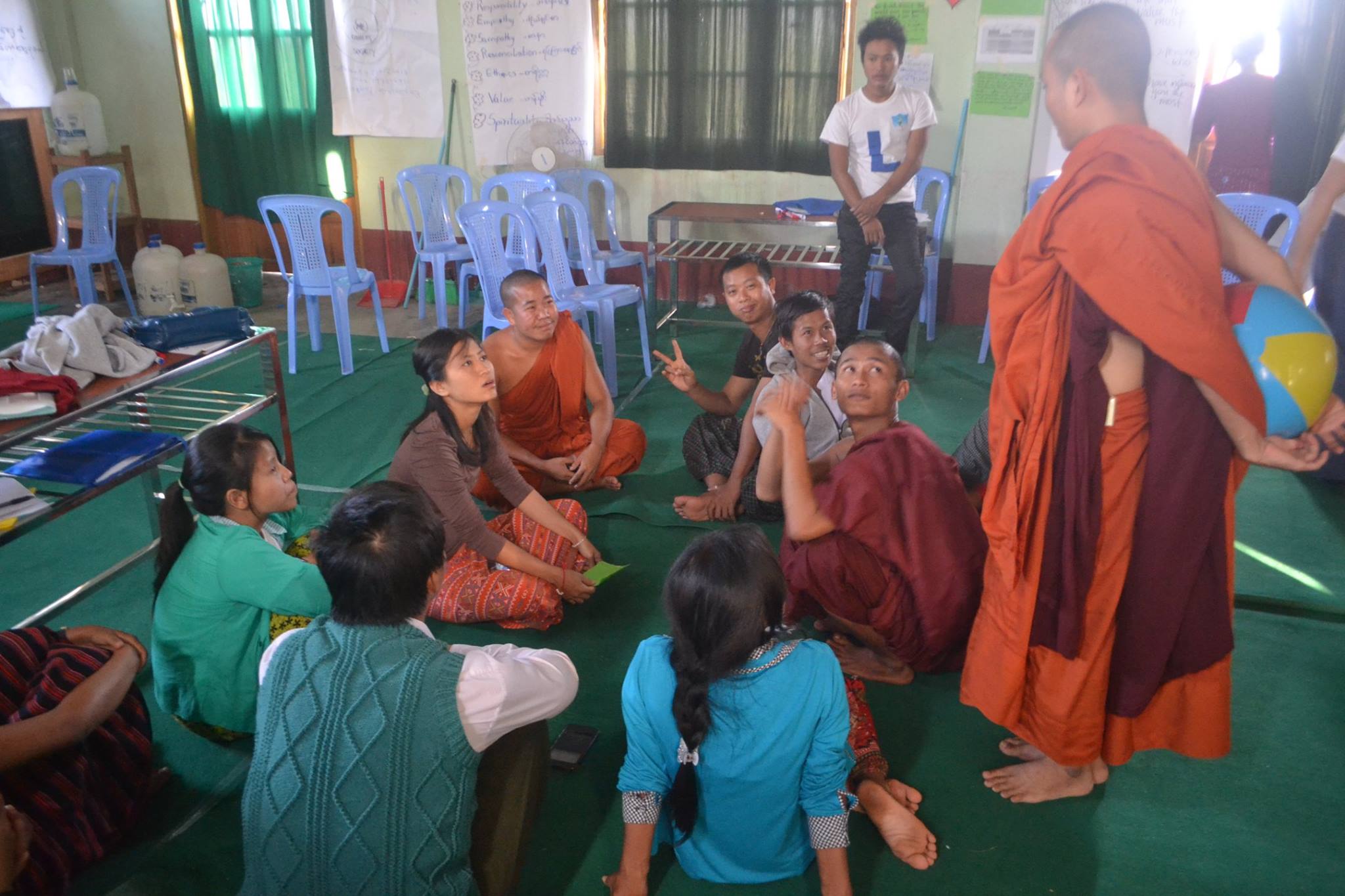 aching of the government's secular education curriculum lead and managed by monasteries – is a very popular school system in Myanmar. In a context where the government is struggling to provide high-quality education to its population, monastic communities have stepped forward to meet the needs of children. Education in these monastic education schools are known to be more dynamic and child centered than in other government-run schools.
Arigatou International Geneva partnered with the Phaung Daw Oo Monastic Education School of Myanmar to organize this workshop in Mandalay. Phaung Daw Oo Monastic Education School's first engagement with Arigatou International was during the Fourth Forum of the Global Network of Religions for Children (GNRC), as part of the GNRC South Asia delegation in 2012. Later in the same year Arigatou International New York office with its partners organized a training on Positive Parenting as part of a World Day of Prayer and Action for Children (DPAC) celebrations, in which Phaung Daw Oo Monastic Education School participated as well. In 2014, representatives from Phaung Daw Oo participated in a Regional Facilitator Training Workshop on the Learning to Live Together Programme in Bangkok, Thailand. The workshop conducted in Mandalay intended to train other colleagues of the teachers trained in Thailand in 2014, in order to create a group of facilitators who can work together to implement the Learning to Live Together programme.
The workshop brought together 20 participants from several monastic education schools and from an interfaith youth organization active in Mandalay. During the four days of the workshop the group of participants had the opportunity to explore the key concepts, approaches and methodologies of the Learning to Live Together interfaith and intercultural Ethics Education programme; to develop their facilitation skills and to practice facilitating ethics education sessions and receive feedback.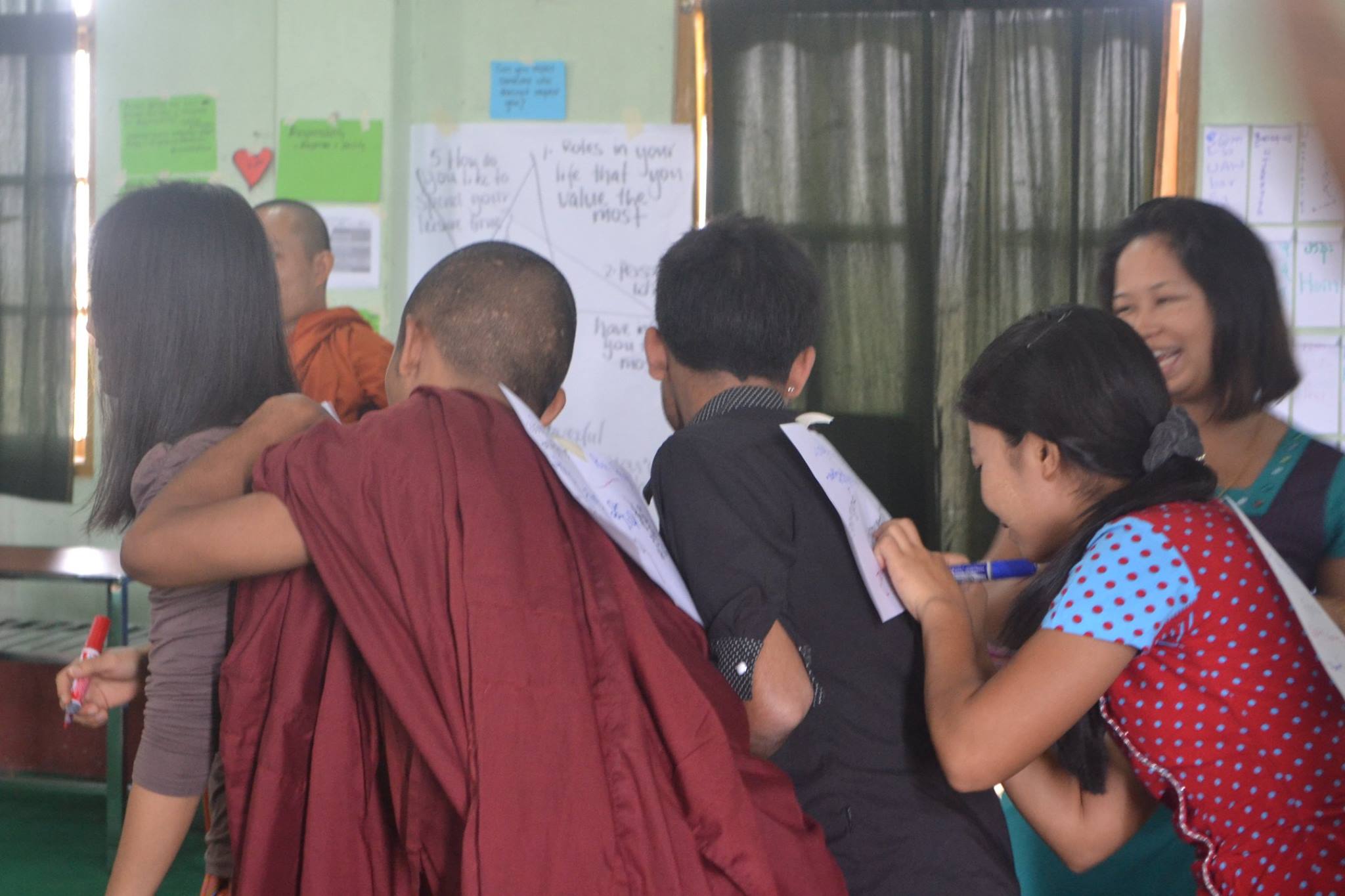 Participants reflected on issues of memorizing based learning approaches, lack of support for critical thinking, issues of corporal punishment, ethnic discriminations, hate speech and poverty as some of key challenges faced in Myanmar. They appreciated the Learning to Live Together programme as a comprehensive package with flexibility to adopt to local contexs and address areas of concerns while giving opportunity to children to engage with each other and nurture positive relationships across ethnic and religious divides.
It is expected that the trained participants will also support the pilot Learning to Live Together programme already initiated at the Phaung Daw Oom Monastic Education school by facilitators trained last year.