Transforming Education Worldwide: The Impact of the Learning to Live Together Program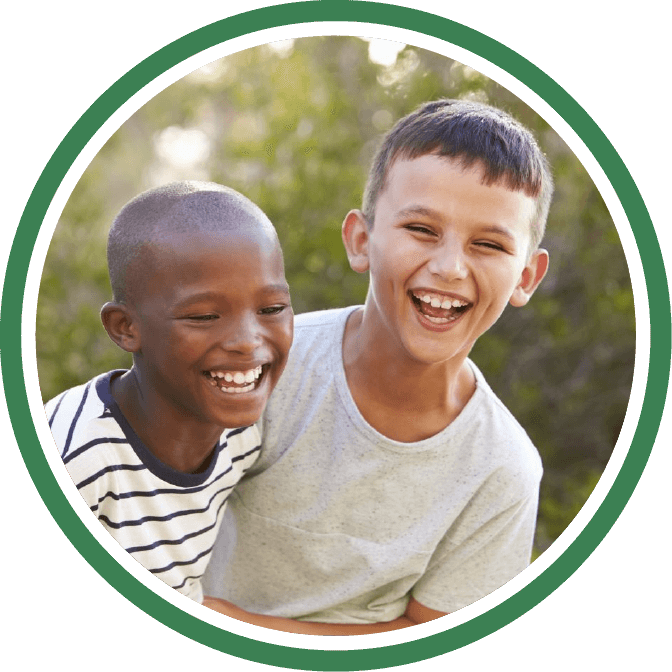 Each year, the Learning to Live Together program is carried out in various regions worldwide, thanks to the dedicated efforts of our facilitators in the field. These facilitators play a crucial role in bringing the program to life and actively contribute to children's empowerment, fostering their social and emotional well-being, and the promotion of ethical values and reflections that support social cohesion and interfaith and intercultural learning. 
The Learning to Live Together program offers valuable opportunities for children to strengthen their sense of self and purpose, and to learn to appreciate people from diverse cultures, religions and beliefs. Through the program, children develop 21st-century skills that empower them to learn to reconcile their differences with others, care for the environment, and collaborate in transforming their communities. 
Since its launch, 5,049 facilitators have been trained, reaching more than 445,900 children directly in 45 countries. Additionally, Arigatou International – Geneva has equipped 50 trainers who conduct specialized workshops to build the capacity of teachers, parents, caregivers, and other stakeholders. 
The Learning to Live Together Program
Learning to Live Together—An Intercultural and Interfaith Program for Ethics Education provides educators in formal and non-formal education settings worldwide with tools for designing, implementing, and evaluating intercultural and interfaith educational experiences that empower children to develop a stronger sense of ethical awareness and global citizenship.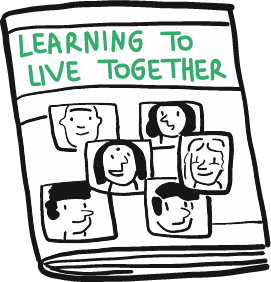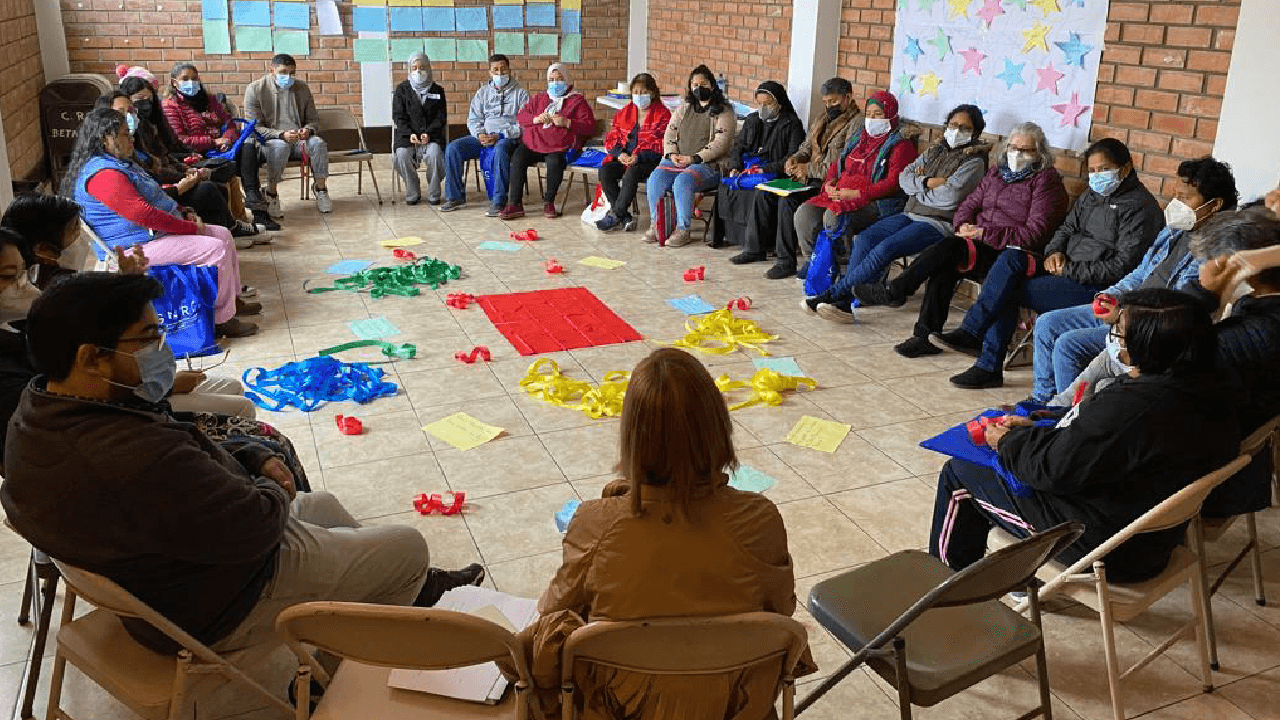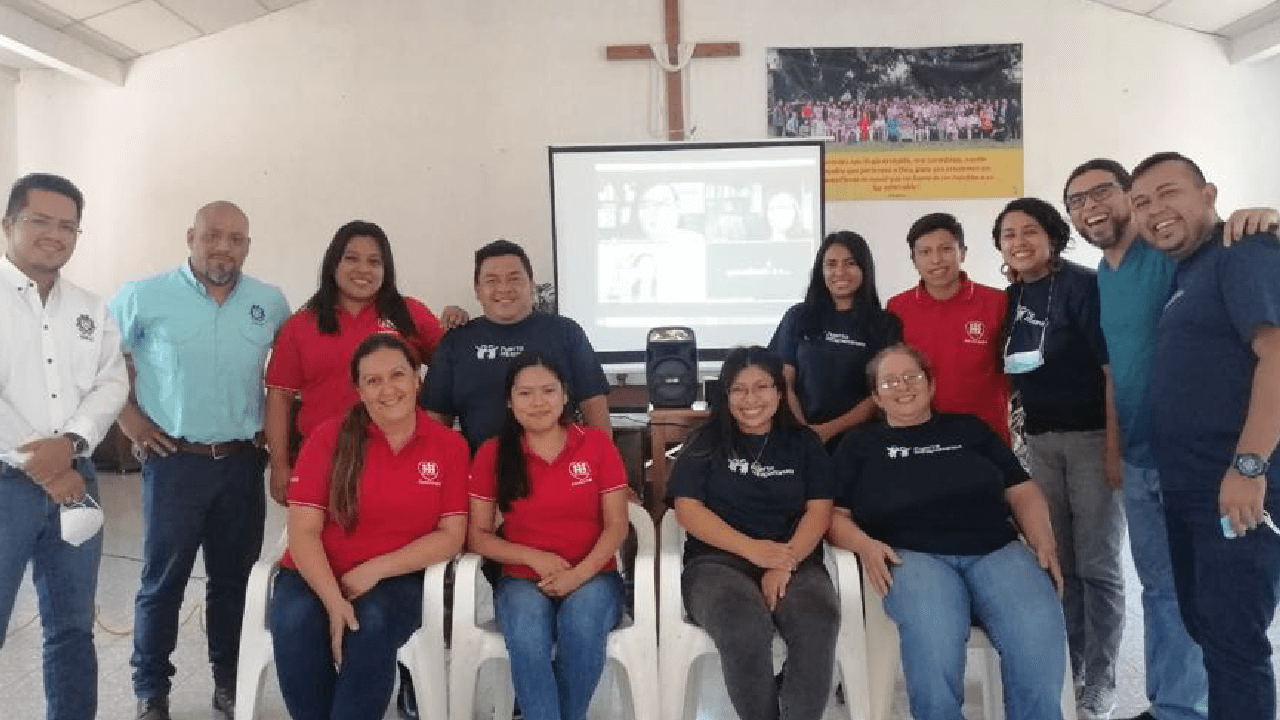 This year, Arigatou International – Geneva and its partners conducted facilitators' training workshops in Peru and Guatemala, equipping 38 new facilitators to implement the Learning to Live Together program with children.  
An online workshop was also held in collaboration with the GNRC, gathering 30 participants from the Latin America and Caribbean region. This training was developed within the framework of the Guide PREVENIR, which focuses on the Prevention of Violence Against Children and Adolescents in El Salvador, Honduras, Guatemala and Mexico. The program was based on the Learning to Live Together and its Ethics Education Framework which is an essential part of the guide. 
Additionally, two introductory workshops were conducted in Brazil and Portugal. The workshop in Brazil brought together 25 teachers from the Network of the School Sisters of Notre Dame of Latin America and the Caribbean. In Portugal, the workshop targeted 34 volunteers and collaborators of Fraternity – International Humanitarian Missions. These workshops served as a platform to introduce participants to the Learning to Live Together manual, its key concepts, and the Ethics Education Approach.
Moreover, international trainers carried out training workshops, reaching 172 individuals. Mr. Charles Mwaniki led engaging training workshops in Kenya, reaching 86 participants from different universities and UNESCO's Technical and Vocational Education and Training program. The workshops were organized by the Kenya National Commission for UNESCO.  
In Romania, Ms. Laura Molnar, President of Education4Peace, conducted impactful training workshops for 20 teachers that later on implemented the program with their students. Similarly, Ms. Nageeba Hassan facilitated training sessions for 66 participants in Uganda with the support of REC-Restoring and Empowering Communities, an organization that she co-founded in 2004. 
First Training on Learning to Live Together for Children Aged 6 to 11!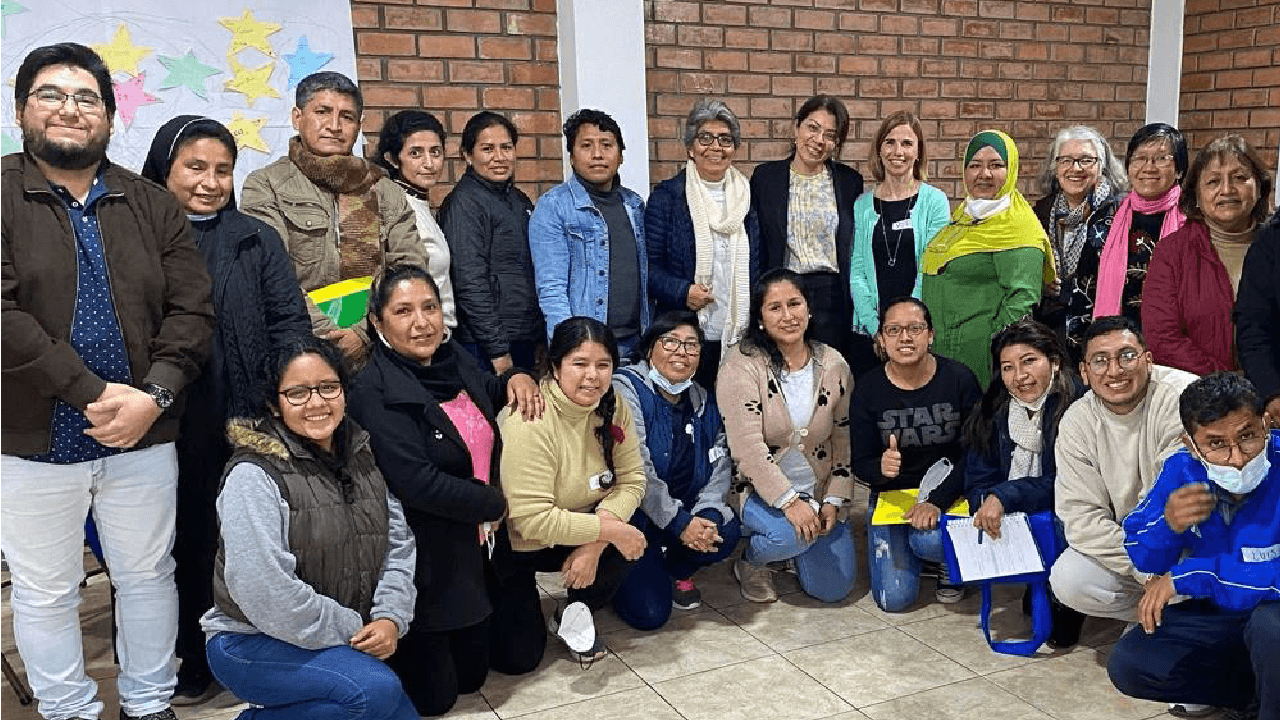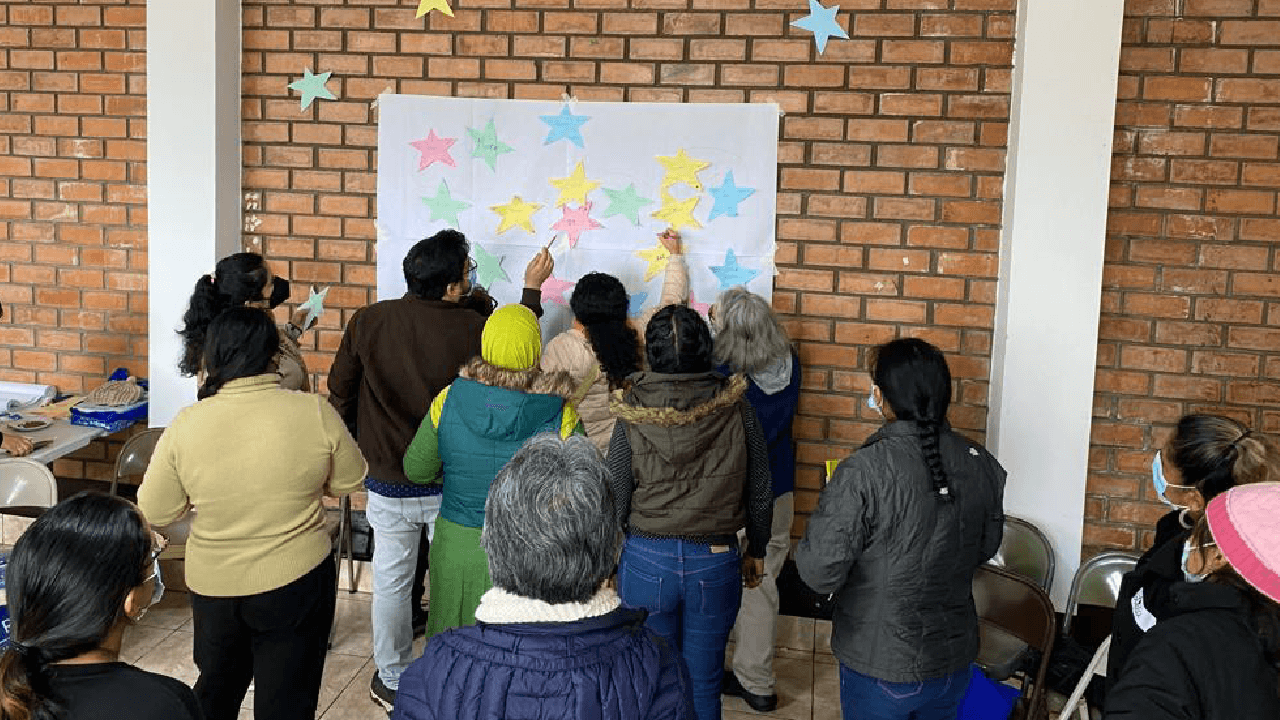 This year marked a significant milestone as the first Training Workshop on the Learning to Live Together program for middle childhood was held. This groundbreaking resource, launched in November 2021, addresses the pressing need to foster ethical values and support children's spiritual development in an early stage. 
Taking place in Lima, Peru, in September 2022, the Training Workshop brought together a diverse group of 24 participants. Among them were teachers, religious leaders, faith actors, social workers, and psychologists from various regions across the country. Organized by Arigatou International – Geneva in collaboration with GNRC – Peru, the workshop aimed to equip participants with the necessary knowledge and skills to effectively implement the program.
Over four days, participants delved into the Conceptual Framework of the program and explored pedagogical approaches tailored to the unique characteristics of children in this age group. They learned how to design customized programs that catered to the specific needs of younger children, as well as how to monitor and evaluate their implementation 
"Learning to live together is possible. We were united by a common goal: to advocate for the rights of children, regardless of their location," shared one of the participants. 
In addition, the workshop facilitated discussions on the various forms of violence affecting children in local communities and across the country. A notable highlight was a roundtable session featuring Ms. Laura Salamanca, the Deputy Representative of UNICEF Peru. Ms. Salamanca shared crucial data on the prevalence and consequences of violence impacting children in the country, allowing participants to deepen their understanding of the issue and explore potential solutions. 
Implementation with children
Facilitators from Bosnia and Herzegovina, Ecuador, Guatemala, India, Kenya, Romania, South Africa, Tanzania and Uganda, implemented the program reaching 3,813 children. The facilitators' efforts have created a significant difference in these children's lives, fostering understanding, empathy, and cooperation.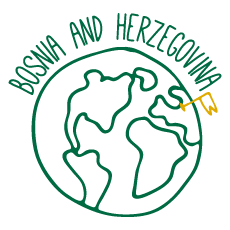 These are some of their stories: 
Challenging Prejudices and Segregation in Bosnia and Herzegovina  
Even two decades after the resolution of a prolonged violent conflict, the imperative to foster interfaith and intercultural cooperation remains as urgent as ever in Bosnia and Herzegovina. This is especially significant in a country where segregation remains a part of everyday life.
Ms. Ismeta Salihspahić, a pedagogue, representative of the Mozaik V. Čajno Association, and Coordinator of the GNRC-Bosnia and Herzegovina has been using the Learning to Live Together program for many years to counter segregation, prejudice and stigmatization among students. 
In the past year, she reached over 450 students from various schools with dynamic workshops, intergenerational dialogues, peace walks and interethnic camps based on Learning to Live Together. Through these interventions, she has sought to cultivate solidarity and mutual understanding among children hailing from diverse religious, ethnic, and cultural backgrounds. 
"This workshop was very important to me because I learned why it is important to respect the identity of both our own and others different from us," shared a child after one of the workshops.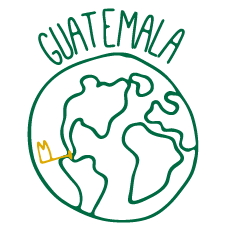 Learning to Live Together in Guatemala's Largest Market
Every week, an enthusiastic group of children and adolescents who work, live, or operate in Guatemala's largest market participate in Learning to Live Together sessions. The program has reached 300 children, helping them to develop a stronger ethical compass, critical thinking skills, and respect for diverse cultures while nurturing a sense of belonging to a global community.
The initiative, known as Mercado la Terminal in Zone 4, is carried out by Puerta de Esperanza with support from the GNRC and funding from Toybox. Mercado La Terminal serves as the workplace for over 3,000 children under the age of 14, highlighting the urgent need for their protection and resilience building.
In May 2022, the project began with a training workshop on the Learning to Live Together facilitated with the support of Arigatou International – Geneva. Fourteen educators and representatives from Puerta de Esperanza, Fe y Alegría, and the Oficina de Derechos Humanos del Arzobispado de Santiago de Guatemala were trained as facilitators of the program. "Educating is not just about being in front of a group of students but living together in unity and fraternity," stated one of the participants. 
As part of the implementation process, the children themselves developed a project to convey the importance and possibility of living together harmoniously. They took to the streets, displaying messages they had designed during the sessions. By instilling values in children and helping them acknowledge their rights, this project seeks to pave the way for a brighter future for children living in vulnerable environments.
"Before, I used to learn how to be mean and abusive. But now, I feel much better because I have been given the freedom to choose who I play with. I've also learned about important values. I realized that my old friends weren't really good for me. They've also taught me about fairness and that no one should ever hurt me. If someone does, I now know "…I can stand up for my rights," shared Ricardo, a 13 year old child after participating in the program.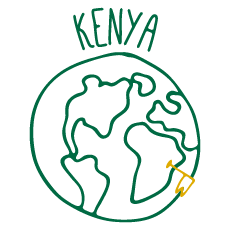 Igniting Children's Empowerment: Driving SDG Action in Kenya 
In 2021, Arigatou International embarked on an inspiring endeavor by introducing the SDG Academy. This visionary initiative aims to empower children to become active participants in the global dialogue on sustainable development goals while actively contributing to the realization of the 17 SDGs.  
Nestled in the natural surroundings of Kiambu County, Kenya, the Academy offers a safe and nurturing environment for children, fostering their curiosity and providing engaging and age-appropriate learning experiences. Here, children are encouraged to delve into the SDGs and discover their profound relevance to their lives, nurturing a generation of changemakers. 
Since its inception, the Academy has integrated Learning To Live Together and its transformative pedagogy into its program, led by Learning To Live Together Trainers Ms. Anne Waichinga and Mr. Charles Mwaniki. 
Through the different activities from the Learning to Live Together Program, children reflected on their identities, explored their interconnectedness, and strategized ways to mobilize peers in addressing challenges at school and in their community, fostering unity and empowerment. 
"I had always wondered how to strengthen the meaningful participation of children in the implementation of sustainable development. When Arigatou International embraced the Learning to Live Together program as a vehicle to deliver a child–friendly version of the SDG agenda to Kenyan children and empower them to take action, my prayers were answered. Through the Learning to Live Together transformative pedagogy children can safely and playfully explore the message and the call for action in the SDGs. But most importantly, they identified initial steps they would like to take to ensure that their SDG–compliant selves, families and communities are actualized," reflected Ms. Anne Waichinga, Education and Child Protection practitioner.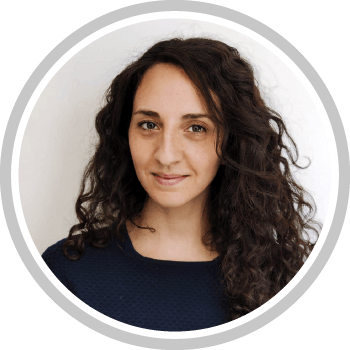 A voice from our team: 
"Year after year, as we learn the news from the field, we continue to be deeply moved and humbled by the remarkable efforts of our trainers and facilitators. These extraordinary individuals, driven by unwavering dedication and an immense commitment, work tirelessly to create a brighter future for children."
Ms. Paula Ananías
Senior Communications Officer, Arigatou International – Geneva