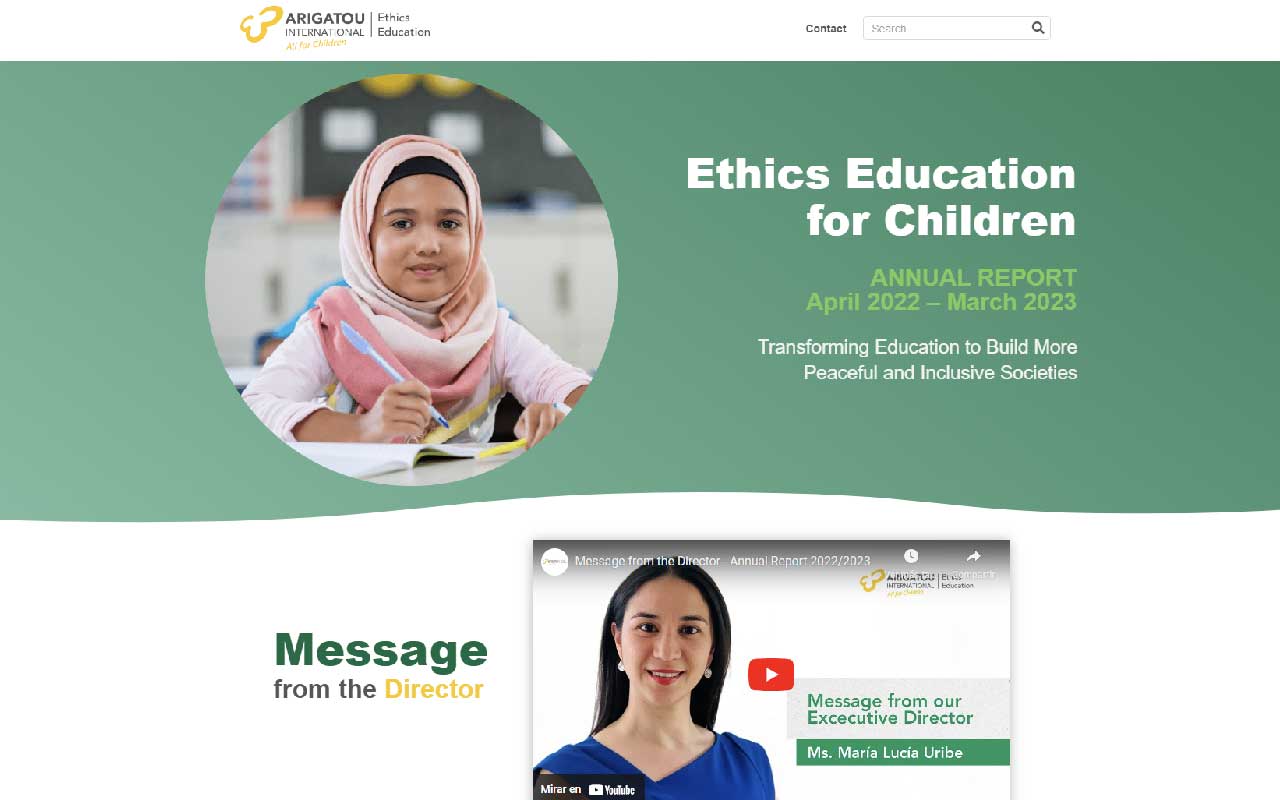 EEC Annual Report: 2022-2023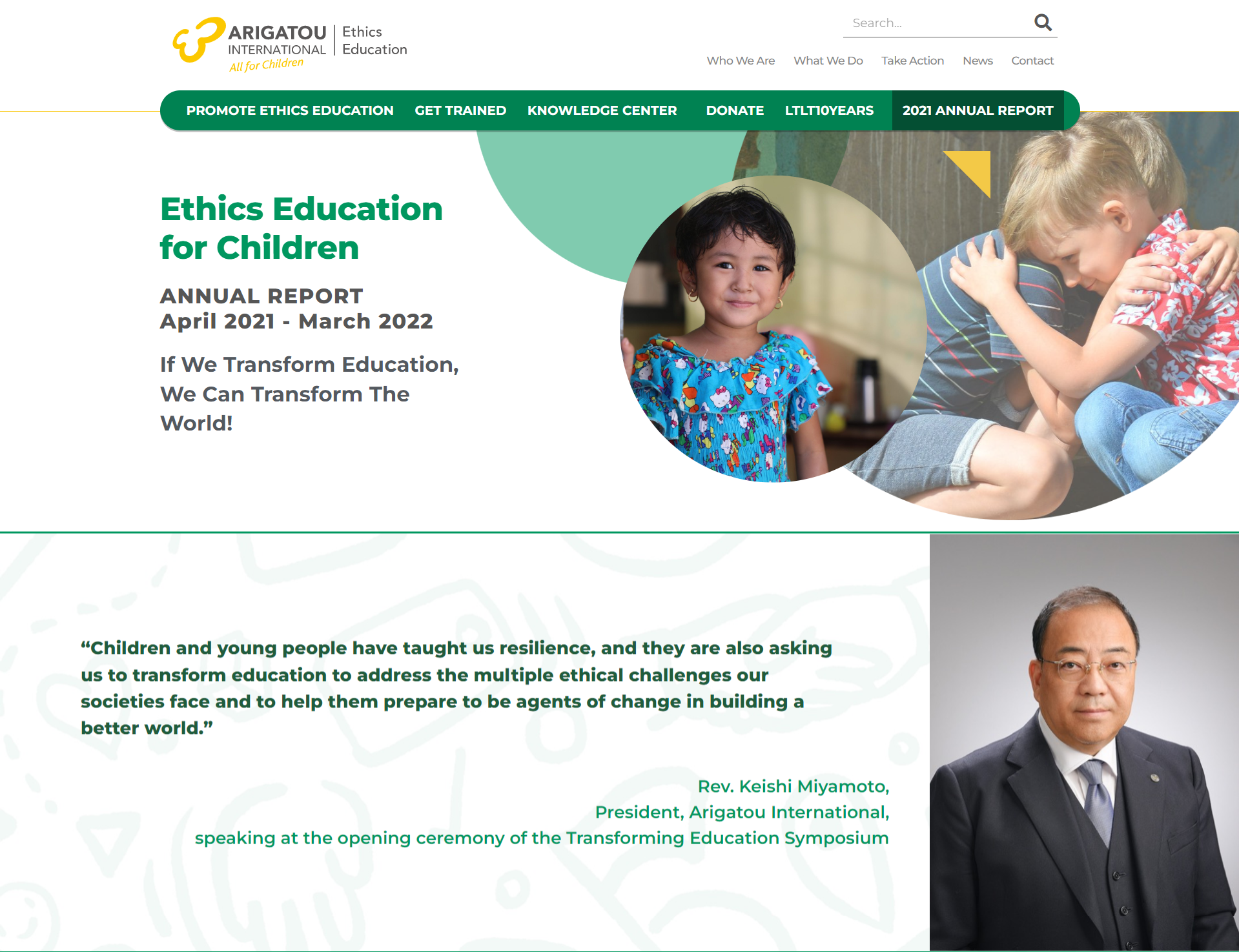 EEC Annual Report: 2021-2022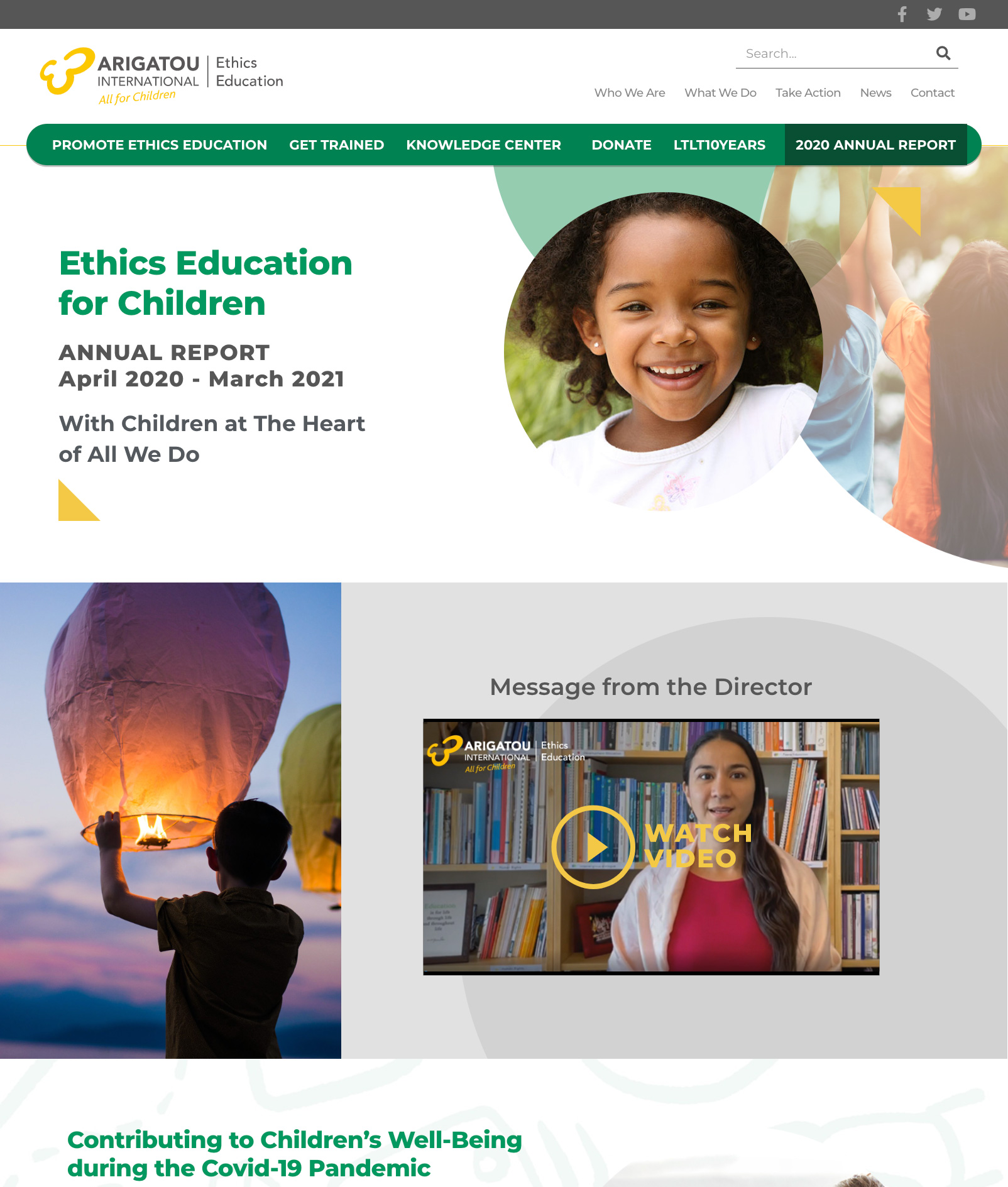 EEC Annual Report: 2020-2021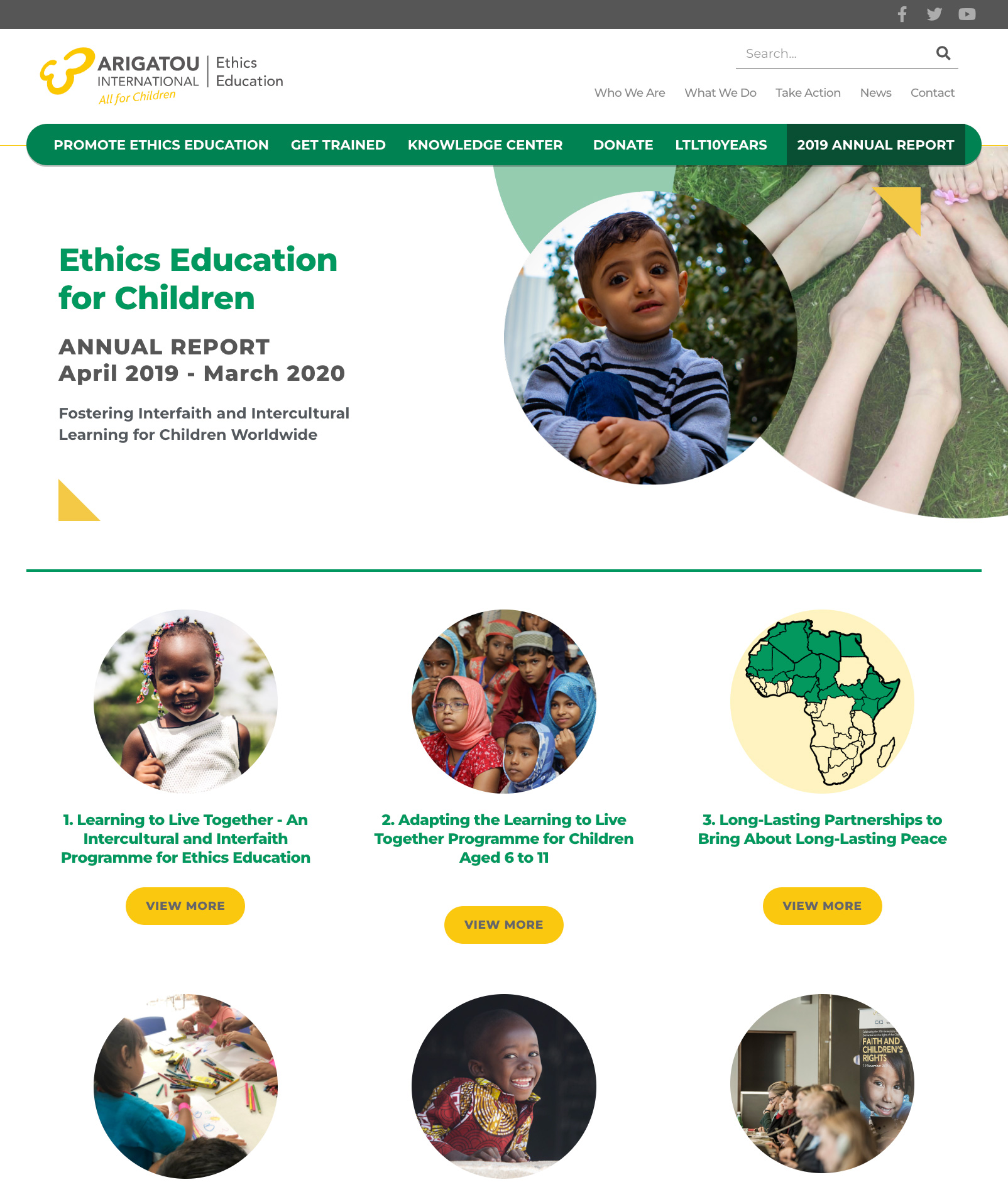 EEC Annual Report: 2019-2020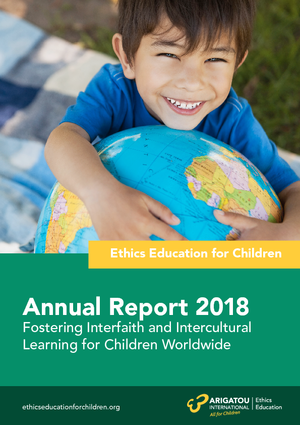 EEC Annual Report: 2018-2019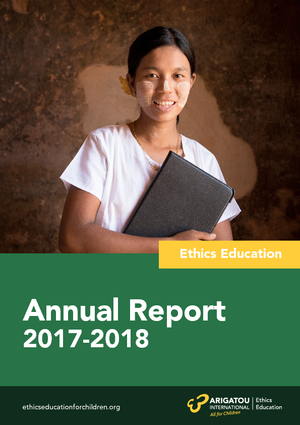 EEC Annual Report: 2017-2018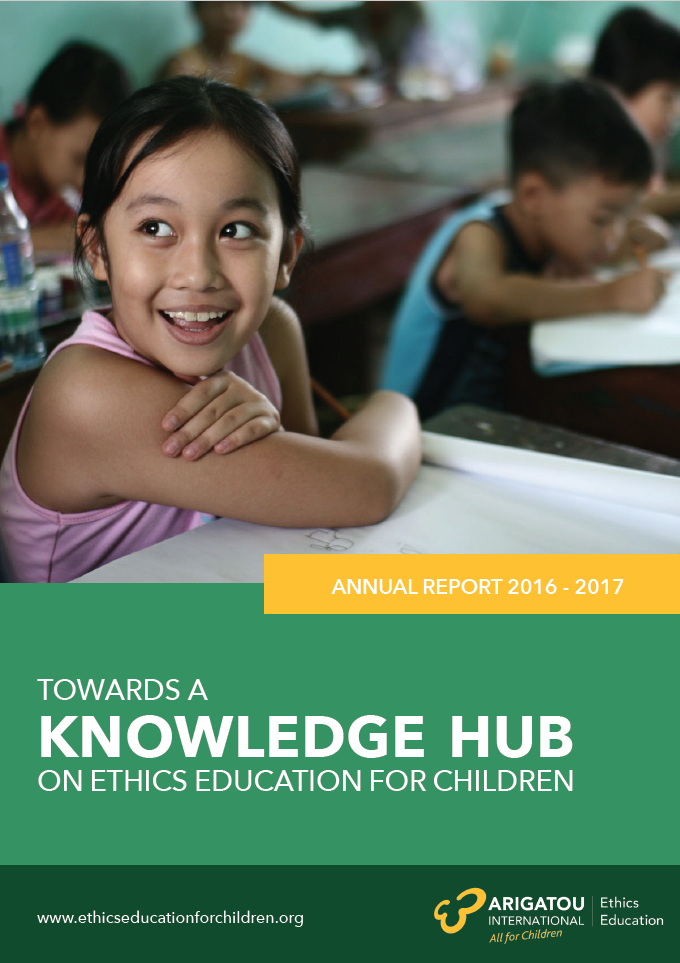 EEC Annual Report: 2016-2017
Arigatou International's programme on ethics education for children set as an objective in 2004 the commitment to provide space for nurturing the innate potential of each child and young person. This commitment has evolved both into conceptual and programmatic contributions. We have achieved much in these 13 years.
The question that always needs to accompany the way this vision and program is pursued is whether religious communities and inter-religious efforts provide spaces for encouraging children and young people to continue a spiritual journey, which is germane to them.
The challenge for secular and religious communities and their teachings is to reckon with plurality, as an intrinsic reality of today's times. We are continually challenged to redefine the meaning of respect of the other and to explore "the other" as a significant other. We continuously need to revisit our teachings and attitudes, also as they are reflected in the ethics education programme.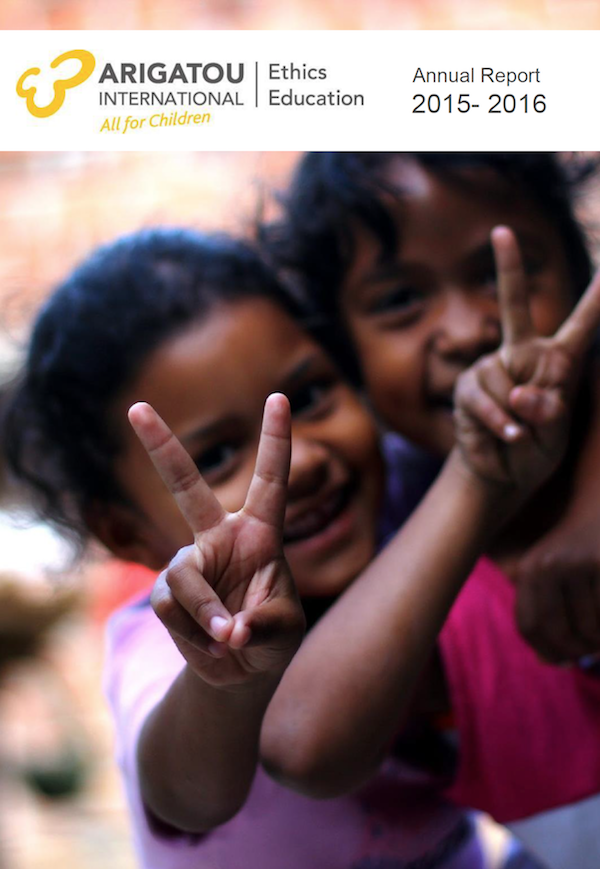 EEC Annual Report: 2015-2016
Arigatou International Geneva is pleased to share with you its 2015 – 2016 Annual Report. This report highlights the reach of the Learning to Live Together Programme, our new online courses for facilitators, the introduction of ethics education in the family context, and the results of our internal monitoring and evaluation process in 24 locations. It also outlines our work as United Nations liaison office for Arigatou International advocating and promoting relevant child rights and education topics in Geneva.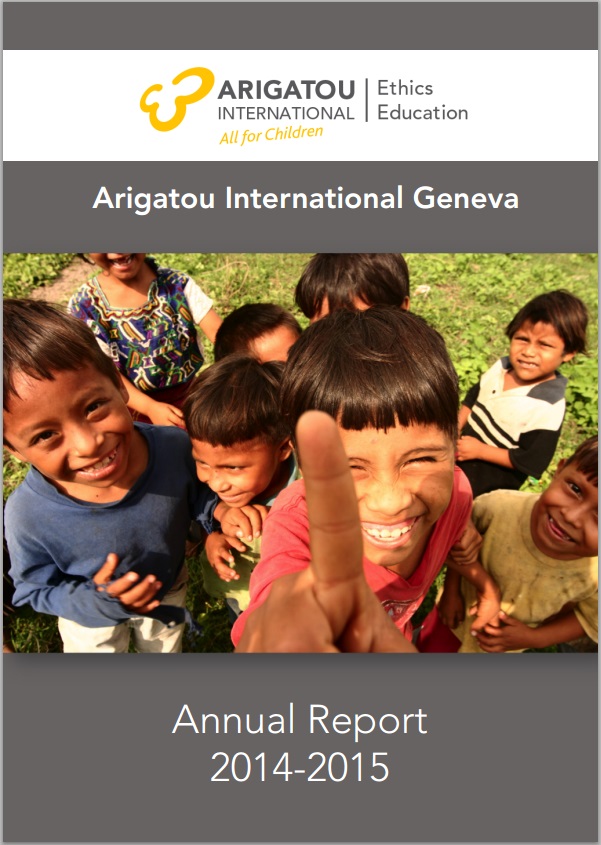 EEC Annual Report: 2014-2015
We invite you to read our Annual Report, which presents information about the geographical expansion of the Learning to Live Together Programme, new partnerships, new courses and improvements in our Online Community of Practice, and the implementation of a Monitoring and Evaluation process. It also presents our work advocating, on behalf of Arigatou International, the promotion of the rights of the child through United Nations mechanisms in Geneva, and other significant endeavors.