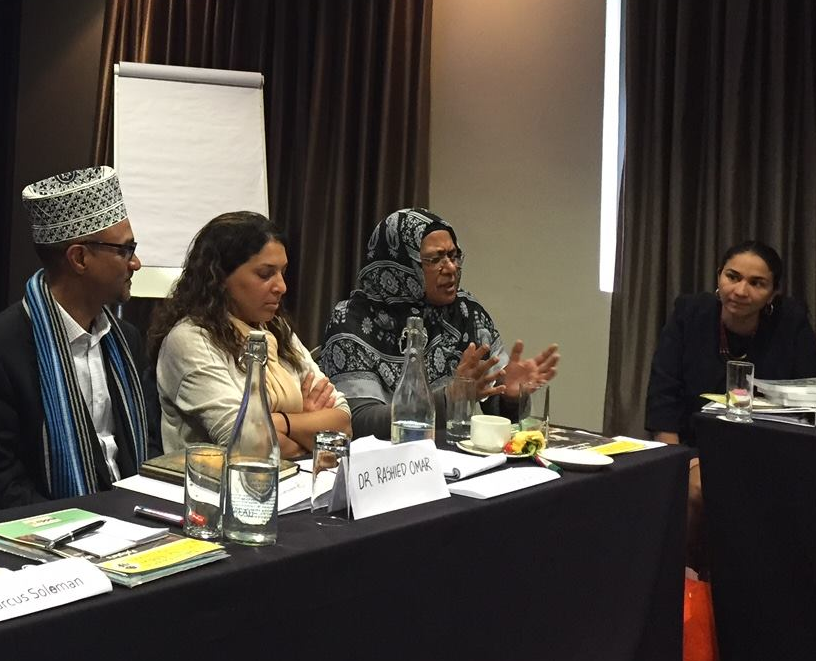 Every year, the Interfaith Council on Ethics Education for Children holds a three-day meeting to strategize, provide recommendations, and help set priorities for the coming period. This time, the annual meeting took place in Cape Town, South Africa from 12 to 14 August 2016.
During the discussions, members of the Interfaith Council had the opportunity to assess the main achievements of Arigatou International Geneva and provide recommendations to Ethics Education for Children. The recommendations included finding synergies with other Arigatou International initiatives in the prevention of violent extremism through education, working more closely with religious communities and faith-based organizations to promote interfaith learning with children and youth, and acting collaboratively with families in nurturing values in their children.
In order to enrich the discussions, a panel on the topic of Xenophobia and Education in South Africa was held with representatives of the Western Cape Education Department, Equal Education and Children's movement. The panel was moderated by Dr. Rashied Omar, Research Scholar of Islamic Studies & Peacebuilding at the Kroc Institute for International Peace Studies, University of Notre Dame, and member of the Interfaith Council. The session was also joined by 25 teachers and school advisors from Western Cape and a few children and youth. A reflection on the panel discussion written by Dr. Ilham Nasser, Associate Professor University of Maryland and member of the Interfaith Council, can be found here.
Members of the Interfaith Council also had the opportunity to attend the Friday service at the Claremont Main Road Mosque, where Dr. Vinu Aram, Chair of the Interfaith Council, addressed the topic of interfaith learning and collaboration recalling Mahatma Gandhi and his life in India and South Africa. Dr. Aram is the first Hindu woman to speak at the Claremont Main Road Mosque in a Friday service. A video of her presentation is available here.
We thank our Interfaith Council members for their participation, commitment and support.