Deliberations have begun to collect background material and input for the Third Forum Organizing Committee, which will soon be established to prepare and plan for the event scheduled for 2008.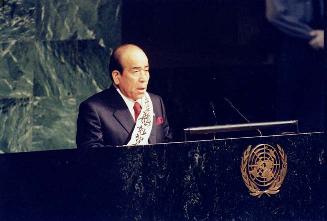 The President of the Arigatou Foundation Rev. Takeyasu Miyamoto will soon establish a GNRC Third Forum Organizing Committee.
The Committee will be established to do the planning and preparing for the GNRC Third Forum which is expected to be held in May 2008. The committee will be mandated to serve as a consultative panel to the Representative of the Arigatou Foundation, Rev. Keishi Miyamoto.
The Committee will make the overall plan and basic principles of the Third Forum, the programme outline, selection of participants, selection of plenary chairperson and keynote speakers and preparatory processes at the regional level.
The Organizing Committee which is to be chaired by Mr. Samuel Koo will among its members have the GNRC Coordinators for the Regions and Ms. Meg Gardinier. At the GNRC Coordinators meeting in Tokyo from 16 – 18 November a process of input to the preparations for the Third Forum began.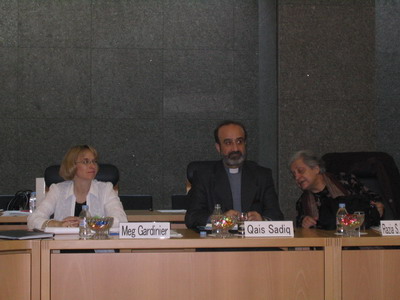 Rev. Keishi Miyamoto introduced the Chairman of the Forum's organizing Committee Mr. Samuel Koo, who attended part of the GNRC Coordinators meeting to spark of the discussions and the preparatory process for the forum. GNRC Coordinators were asked to review the achievements of the GNRC and the past Forums, brainstorm on the overall picture of the Third Forum and begin planning for the preparatory process in each region.
The First and Second GNRC Forums were successful in creating platform for religious leaders and other persons working with and for the children to exchange ideas and discuss ways to strengthen the Network. The First Forum was held in Tokyo in May 2000 while the Second Forum was held in Geneva in May 2004.