Discussions centered on the Interfaith Council, media and its development in 2006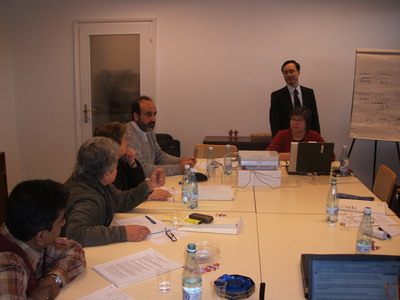 The Global Network of Religions for Children Coordinators held their first meeting this year after the completion of the second meeting of the committee members of the Interfaith Council on Ethics Education for Children. In the meeting, GNRC Coordinators evaluated its development in 2005, discussed children's participation on the Interfaith Council, possible actions to be taken in the regions to promote ethics education for children and its development in 2006. The meeting which took place on
18 January 2006
also reviewed GNRC's participation in international events relevant to its services to the children.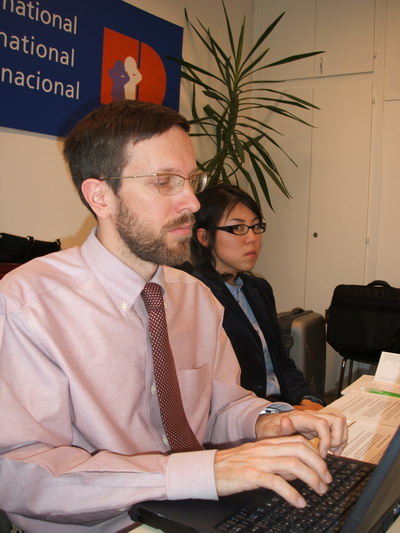 The GNRC Coordinators explored children's participation in the Interfaith Council and ways in which this participation was going to be promoted. Strategies on how to utilize media to promote ethics education for children, which was discussed in detail by the Interfaith Council committee members was also discussed, and possible way forward suggested. A report of the committee members is expected in the coming days, which will then be synthesized and strategies suggested will be prioritized. Discussions on the methodology and dates for testing the ethics education resource kit were agreed on. The resource kit will now be tested in the
South Asia
region in early August in
India
, while in
Africa
, it was agreed that it will be tested between May and August.
Developments in the regions also featured in the first meeting this year. The team looked at challenges facing the network and discussed ways to strengthen the GNRC to serve children better. In his remarks, the General Secretary of the GNRC Mr. Atsushi Iwasaki, who chaired the meeting, commended the Coordinators for their work. He promised to maintain the momentum of the Network stating that the secretariat will continue to support GNRC in all the six regions of the world in 2006.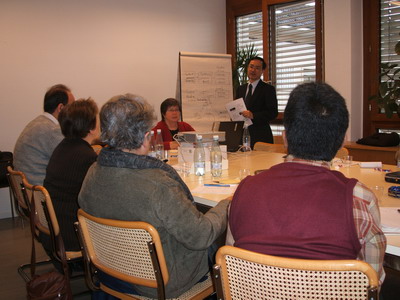 Coordinators present at the meeting included Rev. Prof. Qais Sadiq (GNRC Arab States), Ms. Marta Palma (GNRC Europe), Dr.
Mustafa Ali
, (GNRC Africa), Ms. Razia Ismail Abbasi (GNRC Central Asia and the Caucuses) Dr. Vinya Ariyaratne (GNRC South Asia) and Ms. Dorit Shippin (GNRC Israel). The Director of the Arigatou Foundation Office in Geneva Ms. Agneta Ucko, Executive Secretary Ms. Djenane Tosbath, Ms. Masue Suzuki from the Arigatou Foundation office in
Tokyo
, Mr. Peter Billings and the GNRC Secretary General Mr. Atsushi Iwasaki attended the meeting.