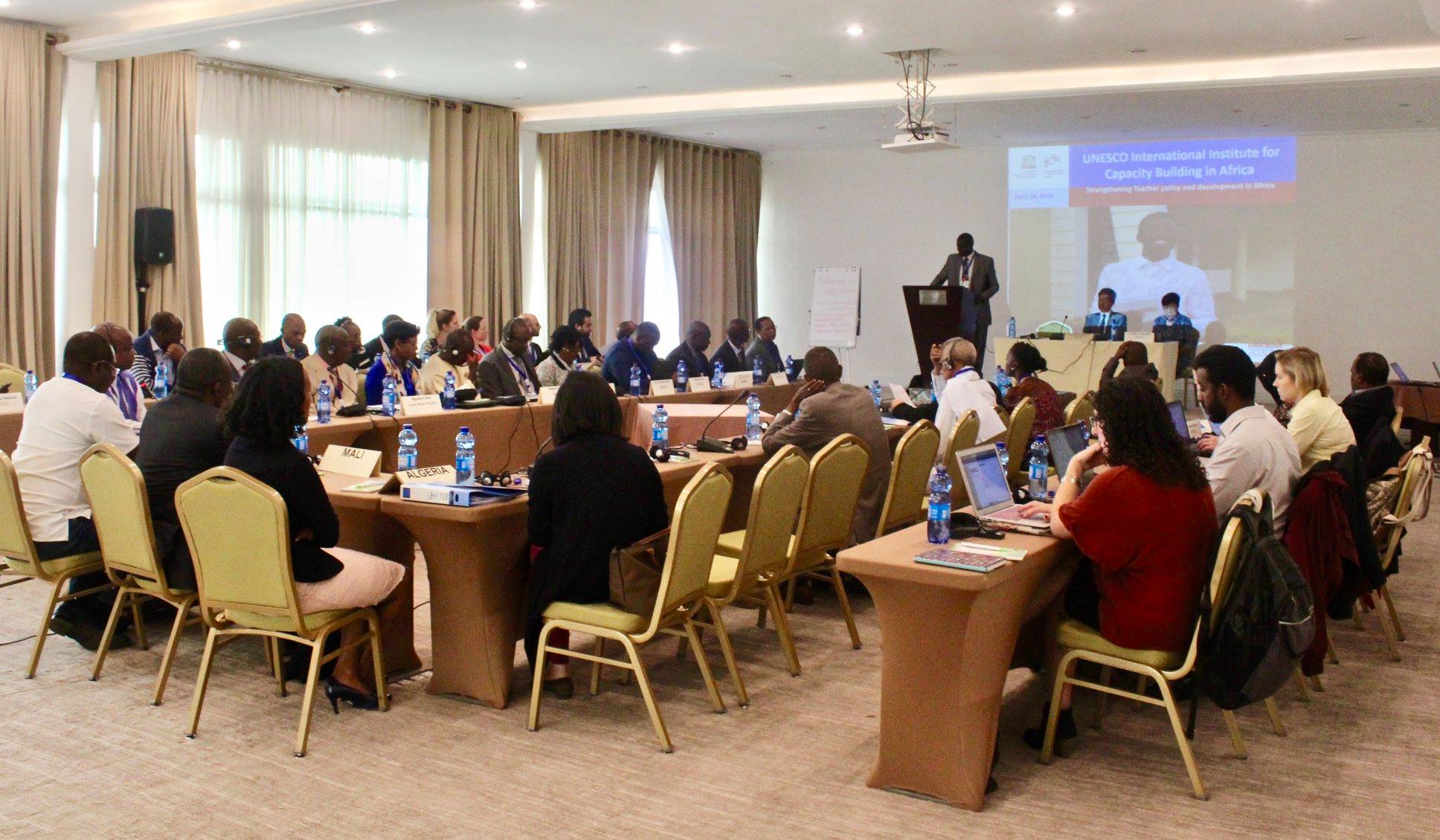 Arigatou International – Geneva participated in an Experience Sharing Workshop on the project: "Youth Empowerment for Peace and Resilience Building and Prevention of Violent Extremism in African Countries through Teacher Development," organized by the UNESCO International Institute for Capacity Building in Africa (IICBA), on 29-30 April 2019.
This workshop, which was held in Addis Ababa, Ethiopia, is a follow-up of Arigatou International's previous work on the "Teacher Training and Development for Peace Building'' project, which was implemented in the Horn of Africa in 2017 and in the Sahel region in 2018 with 16 Ministries of Education, in partnership with UNESCO IICBA, and with the support of the Government of Japan.
Participants included one focal person from each of the 16 African countries in the project, as well as representatives from different institutions, civil society organizations and UNESCO Offices. During the workshop, countries presented on their experiences, progress, and lessons learned during the implementation of the "Teacher Training and Development for Peace Building'' projects, which this new project phase builds upon. This new phase focuses on sharing and scaling up good practices in the targeted countries.
In his presentation, titled 'Interfaith and Intercultural Ethics Education for the Prevention of Violent Extremism: The Arigatou International Experience", Mr. Suchith Abeyewickreme from Arigatou International – Geneva, introduced the Ethics Education Approach as a transformative pedagogy for children and young people for the prevention of violent extremism in societies, and explained how it can help teachers enhance their own capacities to address these issues.
The second day started with a panel discussion on the role of education, social media, and youth in preventing violent extremism, and continued with presentations on how Media and Information Literacy can help us to promote peace and by combating misperceptions, prejudices and hate speech.
We thank UNESCO IICBA and the Government of Japan for their invitation to take part in these discussions and look forward to further collaborate in this new project.