International Congress on Intercultural and Interfaith Dialogue held in Bilbao, Spain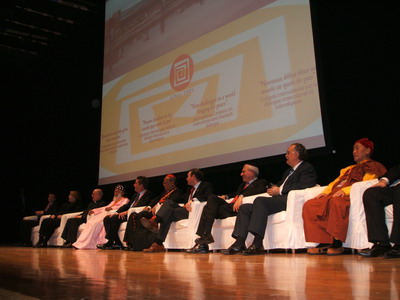 An international congress was organized in Bilbao in the Basque countries in Spain on 11 – 15 December 2005 by Pax Romana and UNESCO Etxea under the theme:
"New challenges in a world longing for peace"
.
The promotion of dialogue among different communities and civilizations is, at present, a priority for the international community and around 50 religious leaders, scholars, educators and activists involved in intercultural and interreligious work addressed the congress through addresses and panel discussions.
The Congress was held under the patronage of UNESCO, the World Council of Churches, the World Jewish Congress and the High-Level Group of the United Nations of the Alliance of Civilizations. The Congress was organized in two parts; a public conference on 11 – 13 December and a two day seminar on 14 – 15 December of experts participating in the congress.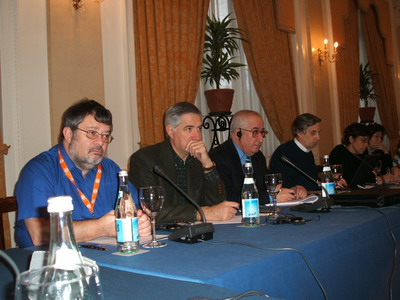 The whole event focused on education and on how to move from multi-cultural and multi-religious societies towards intercultural and inter-religious societies on both a global and a local level.
Ms. Agneta Ucko, the General Secretary of the Interfaith Council, participated as panelist in a round table on
"
Different strategies concerning multi-culturality
"
together with representatives from UNESCO and the Japanese chapter of the WCRP. Her contribution, which introduced the ethics education initiative, offered some suggestions for interfaith learning and ethics education for children.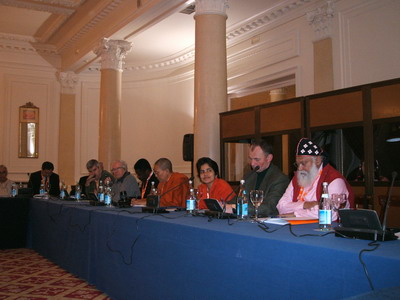 Dr. Alice Shalvi, a member of the Interfaith Council, participated in a round table on
"Strategies for Achieving Peace: How to Foster a Positive Interaction Among Cultures and Among Religions"
and Ms. Charanjit AjitSingh, a member of the Committee of the Interfaith Council, was a panelist in a round table on
"Conflicts Among Traditions and the Reasons Behind Them"
During the course of the conference, a special seminar was organized to review a new education policy under development of the Basque government. Ms. Charanjit AjitSingh and Ms. Agneta Ucko were invited as resource persons for the panel discussion.