Building Inclusive and Peaceful Societies: The Ethics Education Fellowship is Making Strides in Asia and Africa!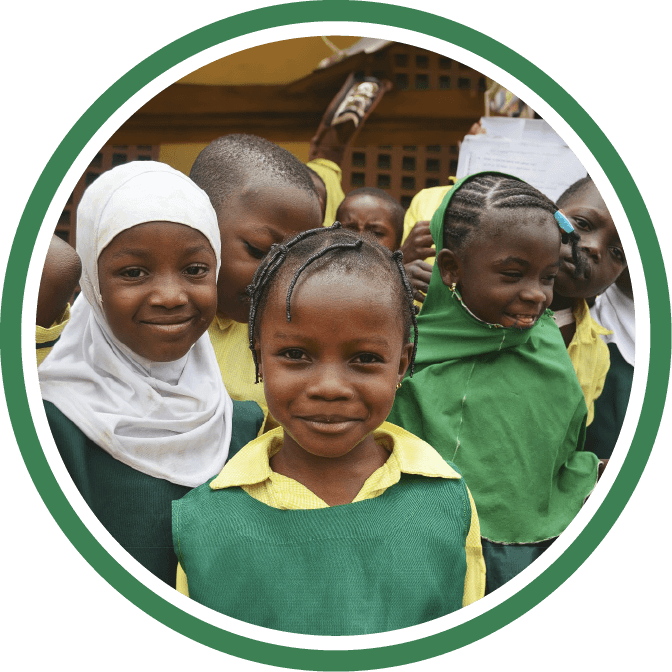 The Ethics Education Fellowship program has successfully unfolded across Bangladesh, Indonesia, Kenya, Mauritius, Nepal, and Seychelles, with a focus on strengthening the sustainable delivery of ethics education programs for children in formal education settings.
This initiative brings together six ministries of education and UNESCO National Commissions, which have worked hand in hand to integrate ethics education within the national curricula as a joint intervention to advance global citizenship and build more peaceful and inclusive societies.
Together with our partners, we have trained 30 fellows to serve as trainers, who have, in turn, imparted their knowledge to 323 teachers. This collective effort will positively impact 7,014 children across all six countries.
Ethics Education: A National Commitment
The ministries of education of Bangladesh, Indonesia, Kenya, Mauritius, Nepal, and Seychelles have made institutional commitments to pilot ethics education programs in formal education settings, to contribute to their national educational goals and ultimately strengthen social cohesion.
The program responds to the critical need to prioritize and invest in ethics education within formal education systems. The program starts by building the capacity of teachers to foster positive relationships, promote dialogue and ethical reflections, and empower learners. Equipped to respond to the challenges in their communities, students become active citizens and agents of positive change.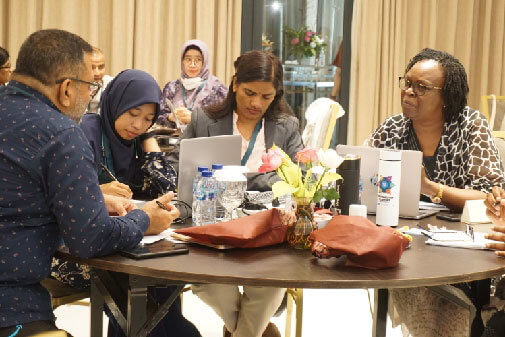 "Ethics education is at the center of our planning of transforming education. It is much more important to have ethics at the center of given education rather than to have a good school infrastructure, teacher training, books and modern technologies by which we are providing it."
Empowered Fellows: The Key to a Successful Program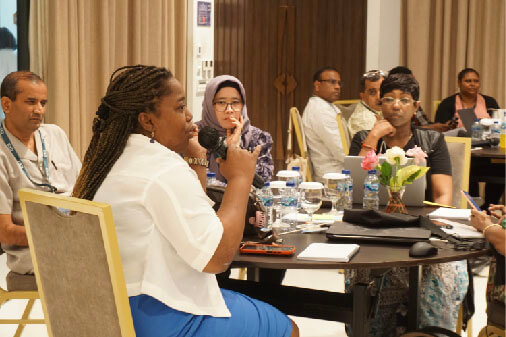 The program operates on a fellowship model, where five representatives from each country spearhead the program at the national level. 
The group of fellows, which consists of 30 committed individuals, brings diverse backgrounds and expertise to the program. The group includes ministry officers, school principals, teachers, professors, lecturers, teacher trainers, and curriculum developers. They conduct training workshops for teachers, ensure the quality of the program's implementation with children, and work collaboratively to integrate ethics education into national programming and policies. 
Enhanced by bilateral country support, the program addresses the specific needs of each location, empowering participants in customizing the program to ensure its long-term sustainability. 
A voice from our team:
"It is inspiring to see the leadership, passion and commitment that the fellows have brought to the program. Taking full ownership, they have brought different stakeholders together to champion ethics education."
A Global Community of Practice
This initiative aims to establish a network of formal education institutions providing a platform for sharing knowledge and building capacities. In this light, a Global Community of Practice was established among the fellows, fostering a network of individuals committed to advocating for ethics education. 
Through monthly webinars, participants deepen their knowledge on specific topics, receive support in preparing national workshops, share experiences, and strengthen connections.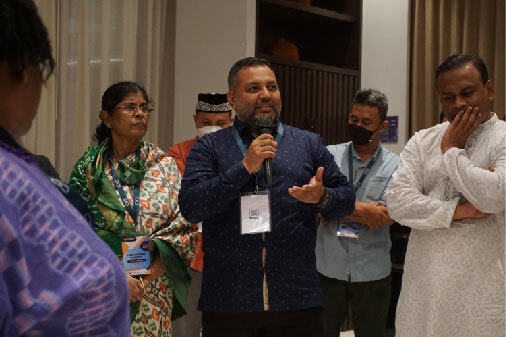 A voice from the fellows
"Being part of this community means a lot to me. It's a place where I can learn and improve, not just in terms of knowledge but also in how I perceive things and connect with my inner self. Moreover, I get the opportunity to build connections and social networks with people from all over the world."
A Model for Multistakeholder Collaboration
The Fellowship program is made possible through a partnership between the Ministries of Education of Bangladesh, Indonesia, Kenya, Mauritius, Nepal, and Seychelles, with Arigatou International, the Guerrand-Hermès Foundation for Peace, KAICIID International Dialogue Centre, the Muslim Council of Elders, the UNESCO Regional Office for Eastern Africa, and the UNESCO New Delhi Cluster Office, in collaboration with the National Commissions for UNESCO of the participating countries.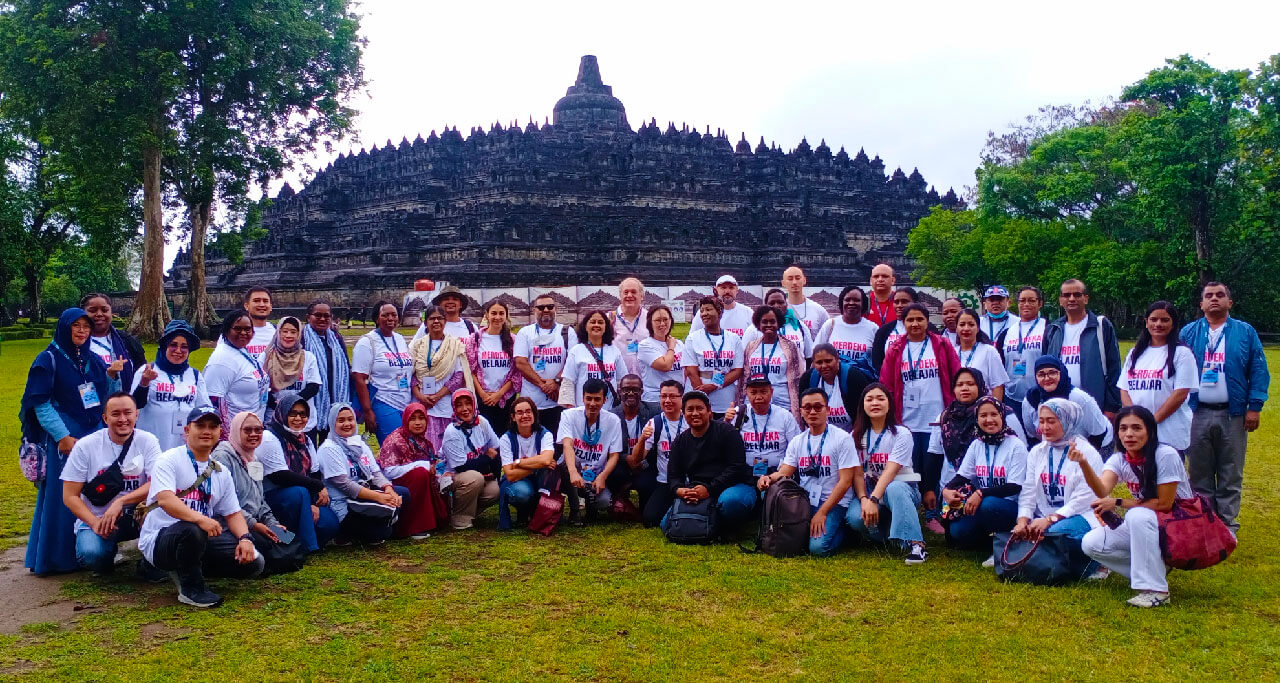 A voice from our team: 
"Our partners' continuous support and commitment have been crucial to the success of the Fellowship program. I want to thank all of them for their wonderful contributions. We couldn't have done it without them."
A Unique Approach to Transformative Pedagogy
Education plays a critical role in building more inclusive, peaceful societies. Ethics education, in particular, can equip teachers to provide educational spaces that nurture in learners the kind of ethical values and ethical reflection practices that can equip them to flourish and thrive. 
The Fellowship program invites teachers to prepare and facilitate a learning journey for children. The learning approach is built on three pillars: relationships, dialogue and ethical reflections, and collective action. This approach enables learners to develop positive relationships, engage in ethical reflection and dialogue, and enhance their ability to live together harmoniously. By cultivating these skills and attitudes, the program empowers children to effect positive change within their communities, fostering their personal growth and contributing to their societies.  
A voice from the fellows: 
"Ethics education will provide a platform for children to discover and appreciate themselves, fostering reflection and dialogue on various issues that affect them and the world. It empowers them to collaborate with their family, friends, and classmates, bringing about positive changes in their communities."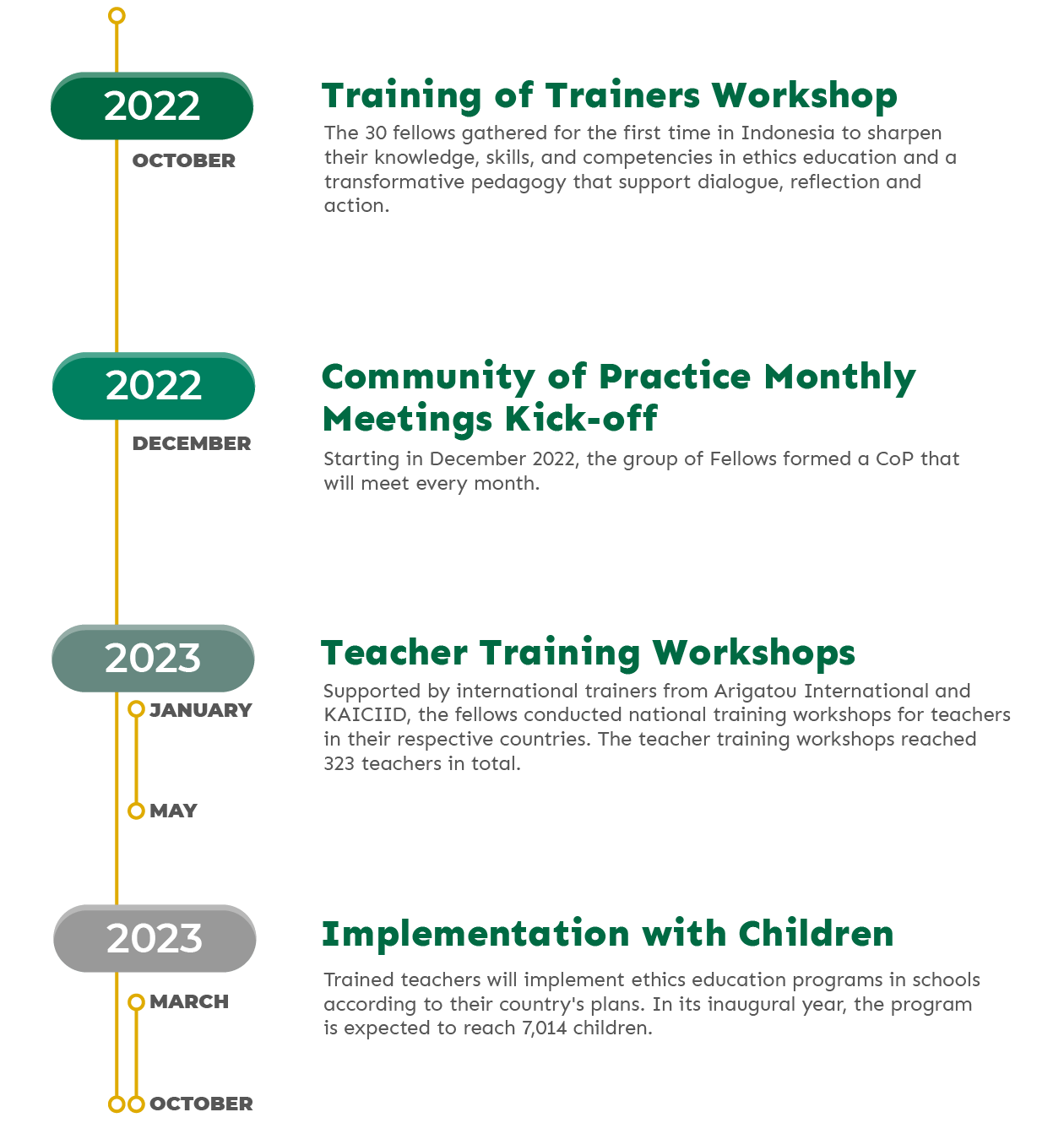 "It's more than integrating ethics and dialogue into education systems; it's about catalyzing societal change. Teachers are bringing the lessons from the fellowship into classrooms and beyond to empower children and youth to be agents of that change."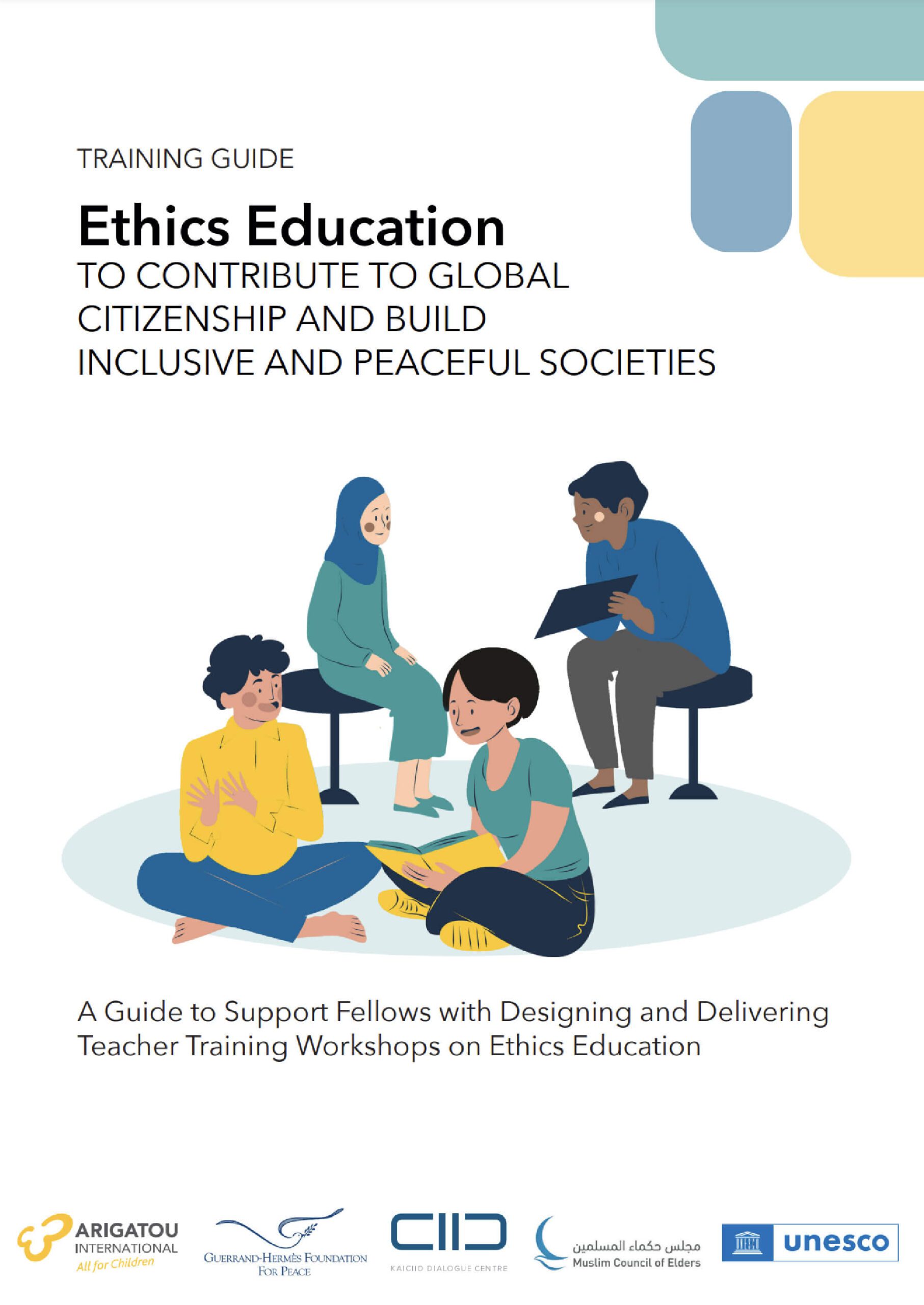 The guides are based on Arigatou's Ethics Education Approach and the expertise of KAICIID on interreligious and intercultural dialogue as central components of a transformative pedagogy that contribute to the promotion of global citizenship and foster the principles of human fraternity.  They also include a human-centered education approach, promoted by the Guerrand-Hermès Foundation for Peace, that places the learner at the center of the education experience.