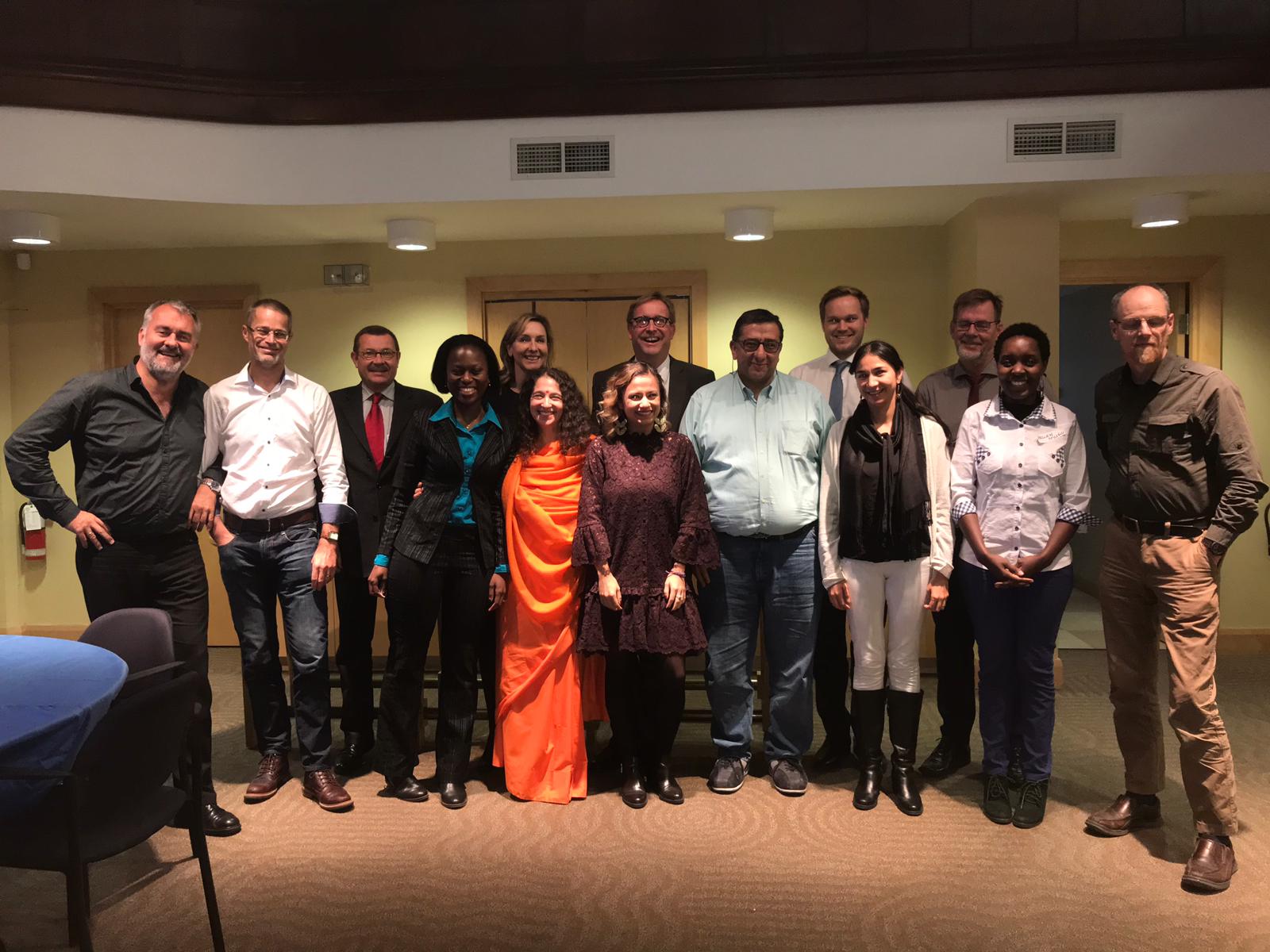 Ms. Maria Lucia Uribe, Director of Arigatou International – Geneva, participated in the Steering Group meeting of the Partnership for Religion and Development – PaRD, that took place in Toronto from 7 to 9 November 2018 at the World Association for Christian Communication (WACC).
PaRD is a unique platform that brings together governmental and intergovernmental entities with diverse civil society organizations and faith- based organizations, to engage the social capital and capacities vested in diverse faith communities for sustainable development and humanitarian assistance in the spirit of the 2030 Agenda for Sustainable Development.
Arigatou International has been a member of PaRD since its beginning and is an active member seeking to contribute to the discussions and connections
between religion, child development, and protection within a child rights framework, and to learn from the work of the more than 90 members. During the meeting of the Steering Group, members discussed the strategic direction of PaRD, and the current priorities and action plans developed by the members in their three different work streams: Gender, Health, and Peaceful and Inclusive Societies. They also discussed communication, membership growth, and advocacy strategies in view of the upcoming General Assembly of PaRD to be held in Copenhagen in 2019.
The elected Steering Group members for 2018-2020 are ACT Alliance, the African Union, Arigatou International, Catholic Youth Network for Environmental Sustainability in Africa (CYNESA), the Federal Ministry for Economic Cooperation and Development (BMZ), the Global Interfaith WASH Alliance (GIWA), Islamic Relief Worldwide, KAICIID, the United States Agency for International Development (USAID), World Bank, and World Council of Churches.