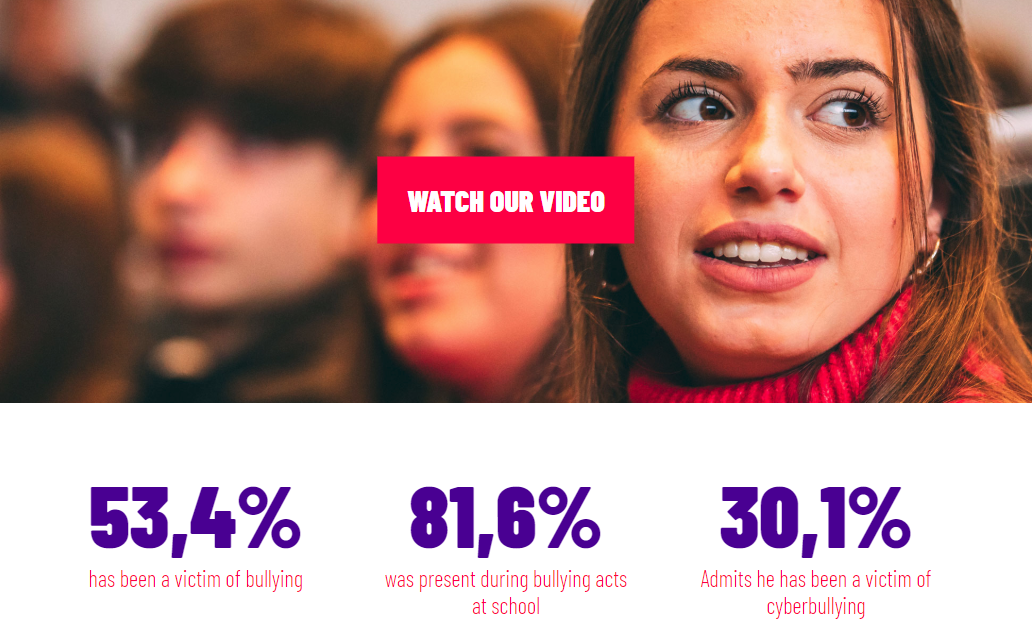 Within the framework of the #StopCyberbullyingDay, a 24-hour online conference held on 22 June 2019, gathered the voices of the youth, the academia, teachers, journalists, and lawmakers, as well as representatives of social organizations, families, technology entrepreneurs and governments worldwide to create a global conversation about Cyberbullying and Bullying, one of the issues that worries the youth nowadays.
His Holiness, Pope Francis, opened the discussion by calling young people to find their own identity, "An issue that concerns me a lot is that each one of you should find your own identity, and without the need to diminish or obscure the identity of others. Finding your own identity is a path, it is a path of dialogue, it is a path of reflection, it is an inner path." He distinguished lack of identity as one of the main causes of bullying: "Bullying is a phenomenon of self-compensation, self-assessment, not of finding myself, but of decreasing the other to feel better," he stressed.
130 experts from around the world including representatives from Cybersmile, UNICEF, and the University of London took part in the discussions, exploring digital civility and the impact of cyberbullying in children and adolescents.
Arigatou International – Geneva participated in one of the sessions, represented by its Director, Ms. Maria Lucia Uribe. She talked about the magnitude of bullying and how it affects children and youth, as well as the importance of ethics education, and developing school policies to prevent and protect children. She addressed the need of different stakeholders working together to create more visibility on the issue and to take concerted actions.
"Education has been focused so much, for many years, in developing the cognitive skills, and has left behind the development of socio-emotional skills, empathy, supporting how you see one another, how you relate to the other that is different, (…) and how you embrace diversity, and work together with the other to embrace that diversity," stressed Ms. Uribe, and added that commitments which are reflected in national laws and policies, and that reach the schools, are necessary to stop this issue.
The marathonic event was organized by Wezum -Scholas Occurrentes International Observatory of Youth, in collaboration with Time4Child and Cybersmile. The video of Ms. Uribe's intervention can be found here.