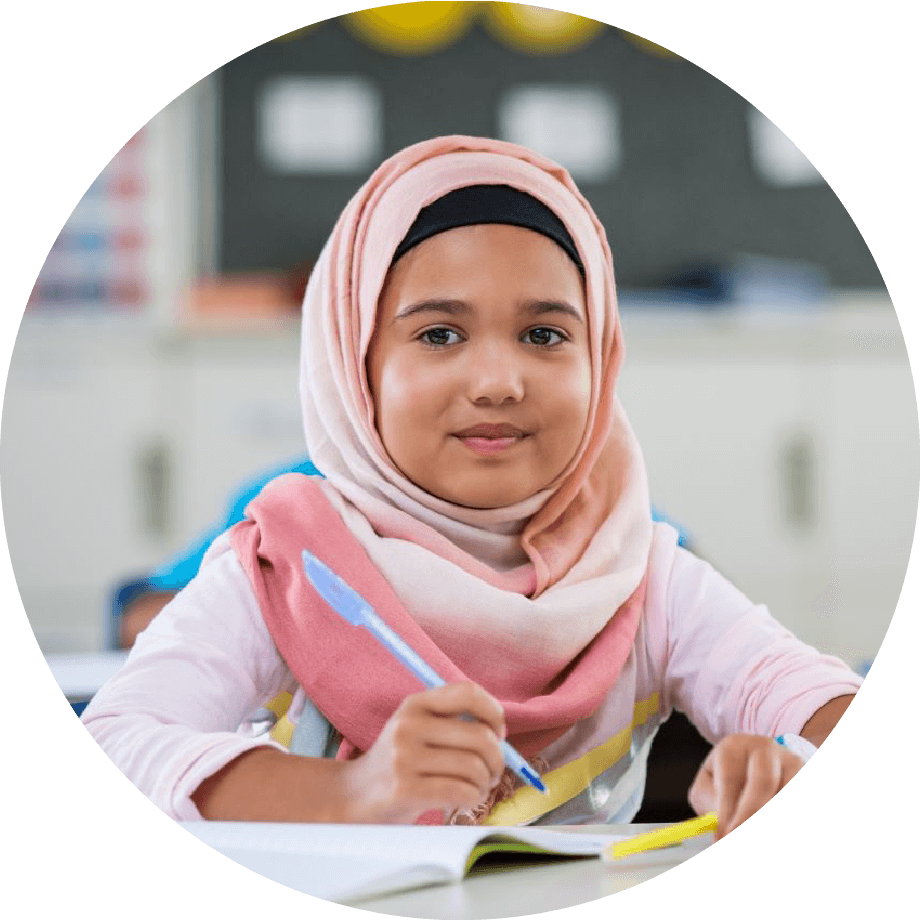 Ethics Education
for Children
ANNUAL REPORT
April 2022 – March 2023
Transforming Education to Build More
Peaceful and Inclusive Societies
Building Inclusive and Peaceful Societies: The Ethics Education Fellowship is Making Strides in Asia and Africa!
An Ethics Education Fellowship has been launched in collaboration with the ministries of education of Bangladesh, Indonesia, Kenya, Mauritius, Nepal and Seychelles, and their National Commissions for UNESCO to integrate ethics education into their national programs.  
The Fellowship seeks to respond to the social challenges in their societies and strengthen the role of education to contribute to learning to live together.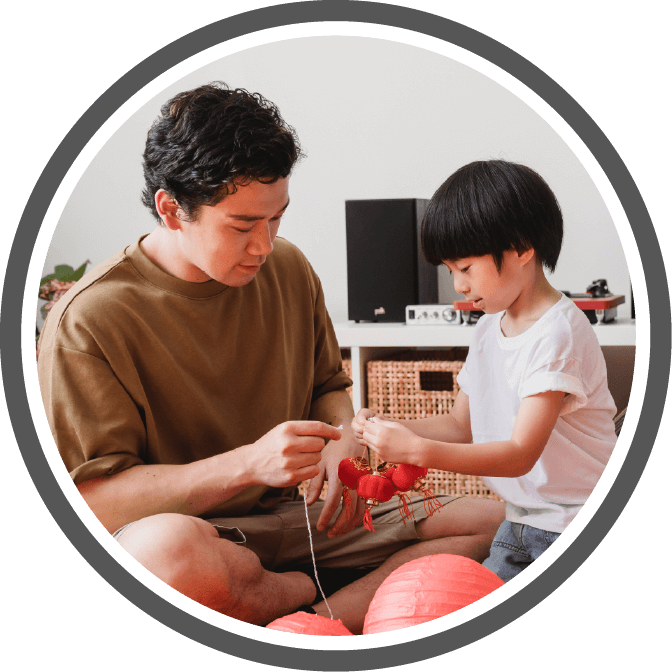 A Groundbreaking Resource to Protect Children From Violence and Contribute to Their Holistic Well-Being Was Launched
After four years of research and collaboration, the 22 organizations and individuals that comprise the Consortium on Nurturing Values and Spirituality in Early Childhood for the Prevention of Violence launched an innovative resource to nurture the spiritual development of children.  
This comprehensive Toolkit aims to help equip faith actors to actively engage in the protection of children from violence and the promotion of their holistic well-being. 
This Toolkit is an invitation for you to be part of the movement to nurture children's spiritual development and to join hands in action to prioritize this often under-researched, underinvested and misunderstood domain of child development, that can help further children's holistic well-being and contribute to the flourishing of each and every child.
Transforming Education Worldwide: The Impact of the Learning to Live Together Program 
The Learning to Live Together program promotes a transformative pedagogy that places children at the center of the educational experience, making them agents of their own learning, and drivers of positive change.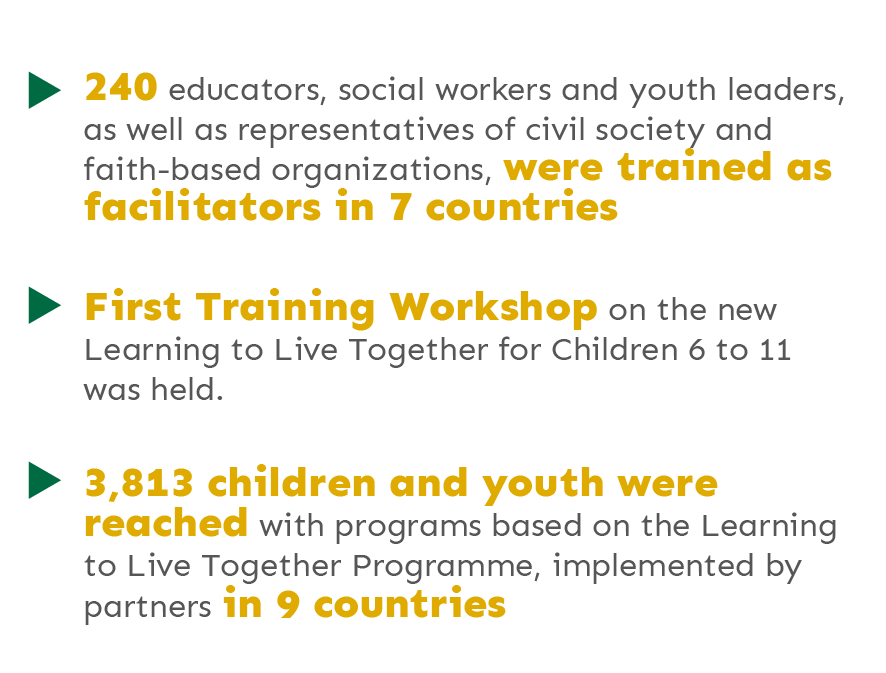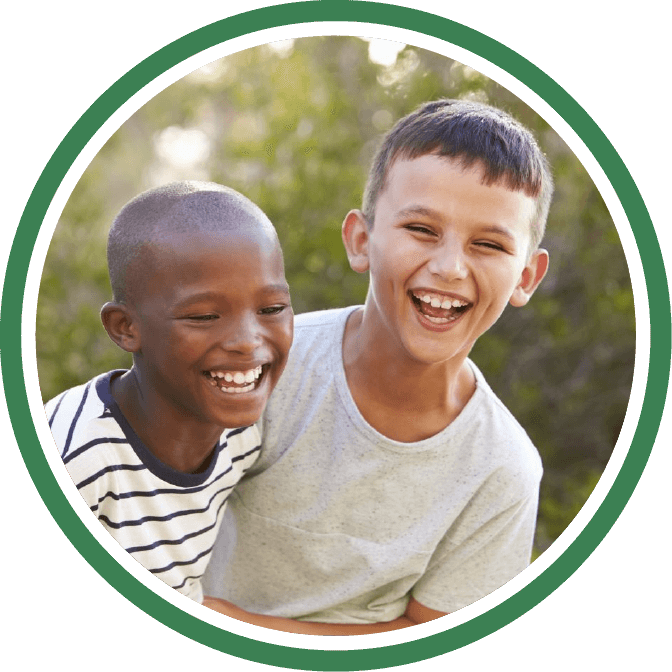 Empowering Young Leaders through the Children's Solutions Lab
Have you heard the inspiring stories of children who harvested fruits to make food packages for their peers in need? What about the remarkable girls who demonstrated unwavering dedication in constructing a bathroom at a school that previously had just one restroom designated for boys only? 
These incredible initiatives were part of the second round of the Children's Solutions Lab, which was launched in 2022. Five exceptional groups of children from Armenia, Brazil, Ghana, Malawi, and Niger were selected as awardees. They received both funding and support to implement their outstanding child-led projects aimed at bringing positive changes to their communities. 
Take a moment to discover their inspiring stories and the positive impact they have made!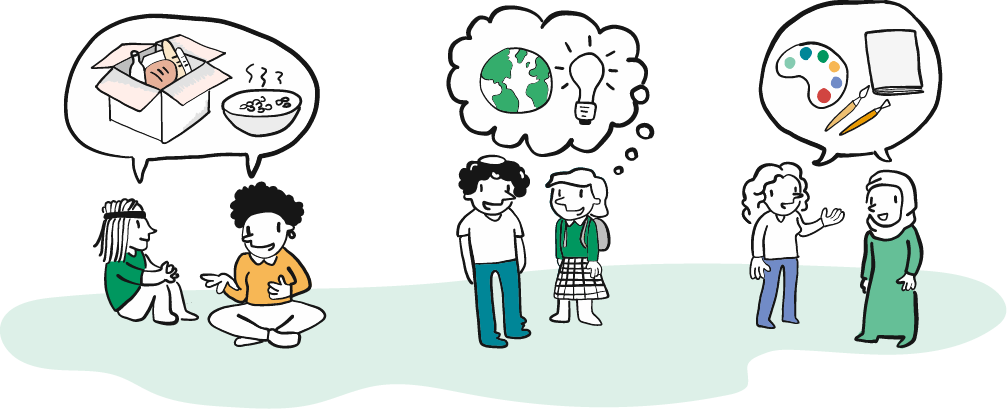 Transforming Education in Africa to Advance Peace and Resilience
We are celebrating 5 years of collaboration with the UNESCO International Institute for Capacity Building in Africa! 
Through this collaboration, our innovative educational framework for ethics education has reached 10,000 teachers and education lecturers in 22 African countries.  
This crucial initiative addresses ethical challenges in conflict-affected and fragile regions, fostering peace, building resilience, and preventing violence. By instilling values through education, we are working towards a more harmonious and safe future for and with children.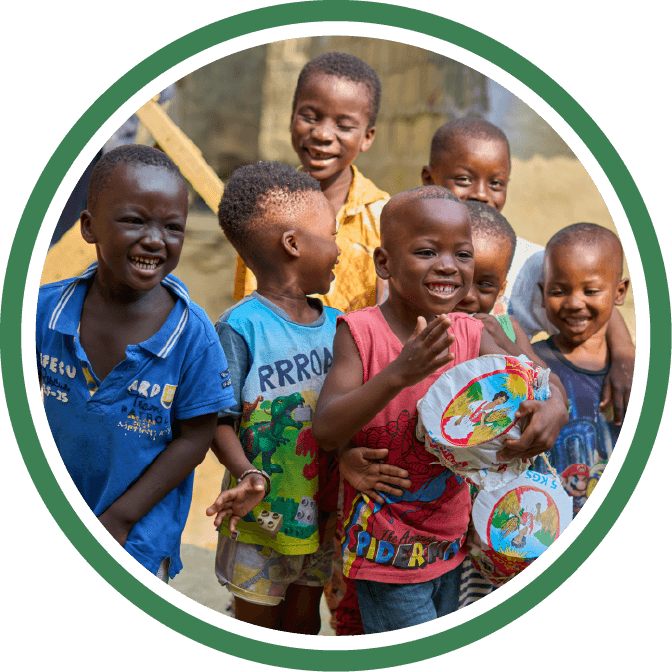 Migrant and Refugee Children: The Power of Ethics Education and Faith-Sensitive Approaches for Children's Well-being 
Ethics education has emerged as a transformative force in cultivating inclusive and peaceful societies, especially within host, migrant, and refugee communities. Furthermore, faith-sensitive approaches have proven instrumental in nurturing children's spirituality and strengthening the resilience of children on the move.  
Throughout the year, we collaborated closely with educators, faith communities, civil society organizations, UN agencies, governments, and children and youth across Europe, united in our commitment to safeguarding the well-being of migrant and refugee children. 
Championing Ethics Education and Nurturing Children's Spiritual Development
Our advocacy efforts are fuelled by the profound belief in the intrinsic dignity of children and their immense potential as agents of positive change. We strive to champion ethics education and prioritize their holistic development, recognizing that investing in children today is key to building a more compassionate and peaceful future for all.  
In the past year, Arigatou International – Geneva was invited to share its expertise at 20 international events, and carried our three roundtable discussions, reaching over 1,300 individuals.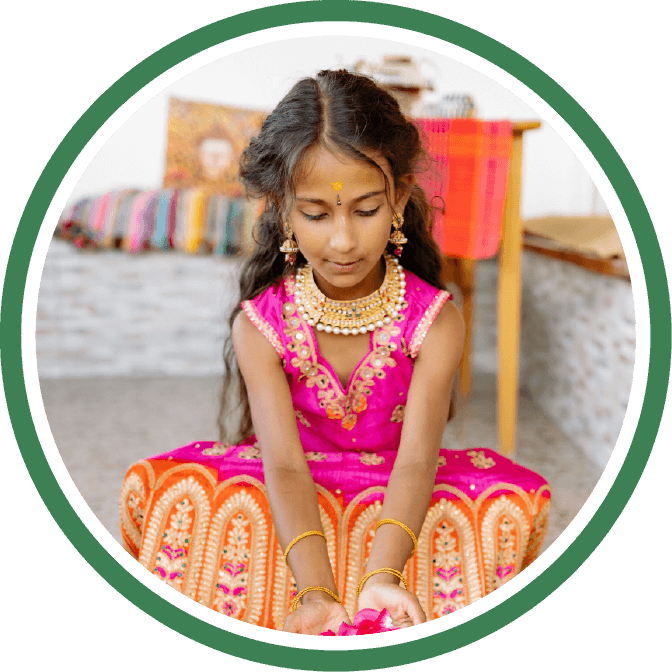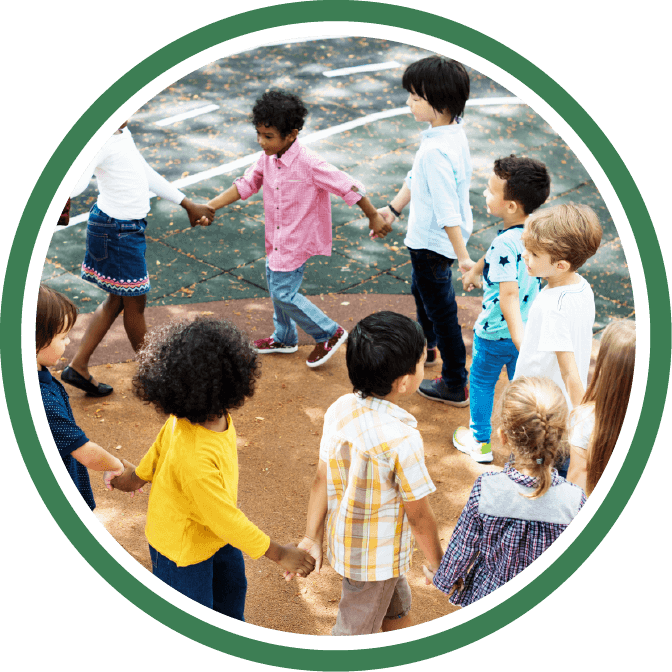 Working Collaboratively to Promote the Rights of Children Worldwide 
Promoting children's rights is a moral imperative and an essential duty that calls upon individuals, communities, governments, and organizations to unite and take action. 
The Geneva office represents Arigatou International on several platforms which advocate for the protection and promotion of children's rights and seek to contribute to the 2030 Agenda for Sustainable Development. This year, the Geneva office participated in various networks and working groups to advance children's rights.
These achievements were made possible thank to the indispensable support of the many individuals and organizations who worked with us during this period. 
Special thanks go to the inspiring children and youth who joined our programs contributing with your liveliness, wisdom and creativity – you are the heart of all we do! 
We extend our gratitude to the talented and wholeheartedly dedicated facilitators, trainers, and grassroot organizations who implemented and tested our programs. Thank you for believing in the effectiveness of our ethics education approach! 
A big thank you to the consultants, interns, and volunteers who generously contributed their time and commitment to our mission. 
We would also like to extend our deepest gratitude to our generous donors whose unwavering support has been instrumental in driving our mission forward. 
Lastly, our heartfelt appreciation goes to all the members of the Global Network of Religions for Children, and our esteemed colleagues at the Arigatou International offices in Tokyo, Nairobi, and New York. We also offer a special thanksgiving to Arigatou International Advisory Group and the members of Myochikai in Japan. Together, we have made a difference!
– Arigatou International Advisory Group +

 
Mr. Kul Gautam, Former Deputy Executive Director, UNICEF, and Assistant Secretary-General, United Nations
Dr. Kezevino Aram, President, Shanti Ashram 
Dr. Agnes Abuom, Moderator, World Council of Churches, Central Committee 
Dr. Vinya Ariyaratne, President, Sarvodaya Shramadana Movement 
Ms. Paloma Escudero, Director, Division of Communication, UNICEF 
Dr. Azza Karam, Secretary General, Religions for Peace 
Ms. Andrea Kaufmann, Director, Faith & External Engagement, World Vision International 
Sheikh Ibrahim Lethome, Secretary General, Centre for Sustainable Conflict Resolution, and Legal Advisor, Supreme Council of Kenya Muslims 
The Most Reverend Felix Anthony Machado, Roman Catholic Archbishop of Vasai 
Dr. Katherine Marshall, Senior Fellow, Berkley Center for Religion, Peace and World Affairs, and Professor of the Practice of Development, Conflict, and Religion, Georgetown University 
The Right Reverend Dr. Barry Morgan, Former Archbishop, Church in Wales 
The Most Reverend Julio E. Murray, Archbishop of the Anglican Church of Central America, Bishop of Panama 
Prof. Anantanand Rambachan, Professor, Religion Department, Saint Olaf College 
Rabbi David Rosen, KSG, CBE, International Director, Interreligious Affairs, The American Jewish Committee 
Dr. Mohammad Sammak, Secretary General of the Christian-Muslim Committee for Dialogue, Secretary General of the Executive Committee of the Christian-Muslim Arab Group, and Secretary General of the Islamic Spiritual Summit 
Ms. Marta Santos Pais, Former UN Special Representative of the Secretary-General on Violence against Children
– Consortium on Nurturing Values and Spirituality in Early Childhood for the Prevention of Violence   +

 
Africa Early Childhood Network 
Catholic Relief Services 
Early Childhood Peace Consortium 
Fetzer Institute 
Global Partnership to End Violence against Children 
Guerrand-Hermès Foundation for Peace 
International Institute for Islamic Thought 
International Network of Engaged Buddhists 
Islamic Relief Worldwide 
Madrasa Early Childhood Development Programme 
Office of the UN Special Representative to the Secretary-General on Violence Against Children 
Pastoral da Criança 
Sarvodaya Shramadana Movement 
Shanti Ashram 
University of Montreal 
World Council of Churches 
World Vision International 
– Partners and Donors   +

 
Aga Khan International 
Bangladesh National Commission for UNESCO 
Bright Future – Syria 
Child Rights Connect 
Civil Society Forum to End Violence Against Children 
Education4Change – Romania 
European Wergeland Centre 
Fraternity – International Humanitarian Missions 
GIZ – German Development Agency 
Global Center for the Development of the Whole Child – University of Notre Dame 
GNRC – Bosnia and Herzegovina 
GNRC – Guatemala 
GNRC – Peru 
Guerrand-Hermès Foundation for Peace 
Indonesia National Commission for UNESCO 
International Partnership for Religion and Sustainable Development – PaRD 
Islamic Relief Worldwide 
KAICIID International Dialogue Centre 
KAICIID Network for Dialogue (N4D) 
Kenya National Commission for UNESCO 
Ministry of Education and Culture of Indonesia 
Ministry of Education of Bangladesh 
Ministry of Education of Kenya 
Ministry of Education of Seychelles 
Ministry of Education of the Government of Mauritius 
Ministry of Education, Science and Technology of Nepal 
Mozaik V. Čajno Association 
Muslim Council of Elders 
Nepal National Commission for UNESCO 
Network for Traditional and Religious Peacemakers 
Network of the School Sisters of Notre Dame of Latin America and the Caribbean 
Porticus North America 
Puerta Esperanza – Guatemala 
Queen Margaret University's Institute for Global Health and Development 
REC – Restoring and Empowering Communities 
Scholas Occurrentes 
Shanti Ashram – India 
Seychelles National Commission for UNESCO 
United Nations Alliance of Civilizations 
United States Institute of Peace 
UNESCO New Delhi Cluster Office 
UNESCO Regional Office for Eastern Africa 
UNESCO Regional Office for Southern Africa (ROSA) 
UNESCO- International Institute for Capacity Building in Africa 
World Vision International 
Working Group on Human Rights Education