Join us for an enriching discussion on the Science Behind Nurturing the Spiritual Development of Children
In this webinar, we will bring together researchers, experts and practitioners to share the scientific evidence and findings behind nurturing children's spiritual development and explore how spirituality contributes to protecting children from violence and to their human flourishing.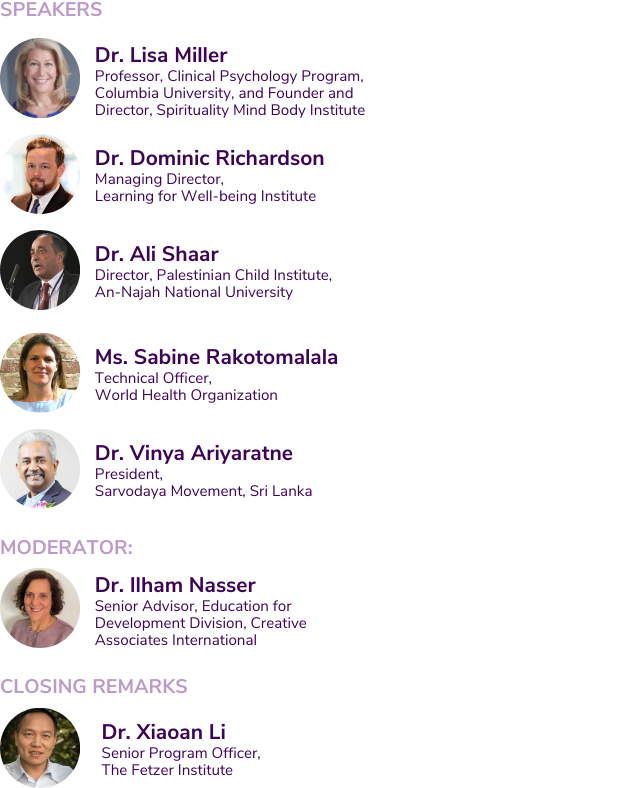 The discussions will include an interactive Q&A with the audience.
*El evento contará con interpretación al español.
This event is organized by the International Consortium on Nurturing Values and Spirituality in Early Childhood for the Prevention of Violence.