Sarvodaya Movement, Sri Lanka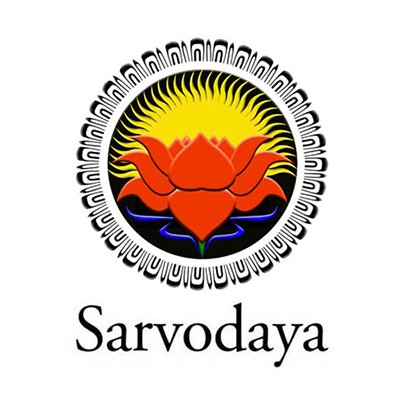 Sarvodaya was founded in 1958, gathering volunteers to come together and build a road in an impoverished rural village of Sri Lanka. Today, the Sarvodaya Shramadana Movement is Sri Lanka's most broadly embedded community-based development organization network. Sarvodaya works with 26 district centers, 325 divisional centers and over 3,000 legally independent village societies in districts across the country, including war-torn northern and eastern provinces.
The Sarvodaya Movement seeks a no-poverty, no-affluence society in Sri Lanka through community-based efforts and volunteerism. Rooted in ancient Sri Lankan traditions, Sarvodaya's philosophy is based on the teachings of Buddhism and celebrates the involvement of Sri Lanka's bikkus (local monks), who play an active role in village life. However, we also take pride in sharing our mission with all who find value in the work of our organization.
---
Dr. Vinya Shanthidas Ariyaratne, Secretary-General