Learning to Live Together – An Intercultural and Interfaith Program for Ethics Education
Learning to Live Together provides educators in formal and non-formal education settings with tools for designing, implementing and evaluating intercultural and interfaith educational experiences that empower children to develop a stronger sense of ethical awareness and global citizenship.
The program provides an educational framework that can be adapted easily to different social and cultural contexts, articulating theory and practice for nurturing ethical values in children and young people.
Since its launch in 2008, Learning to Live Together has reached 442,111 children in 45 countries, thanks to the initiative of our implementing partners. In addition, more than 4,900 facilitators have been trained in the use of the program, and 51 of them have gone on to become international trainers certified to train others to be facilitators.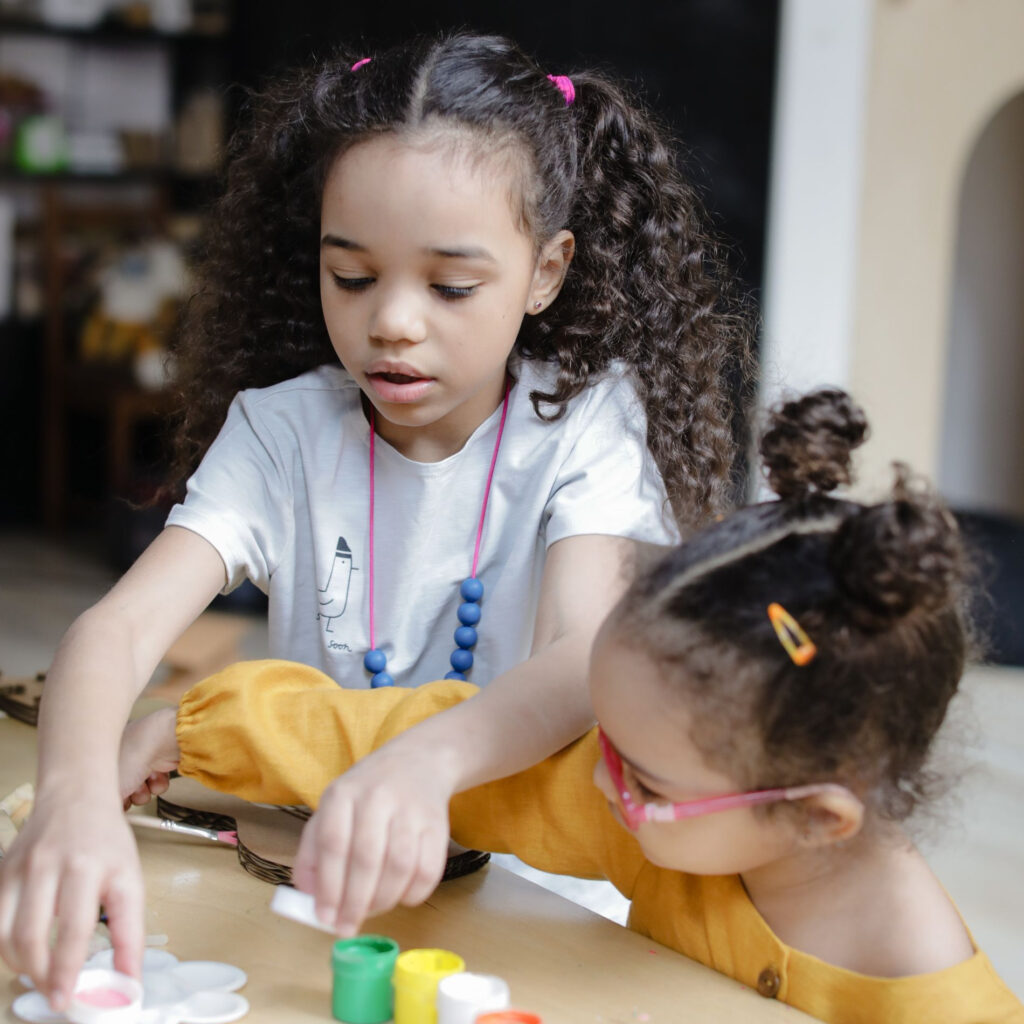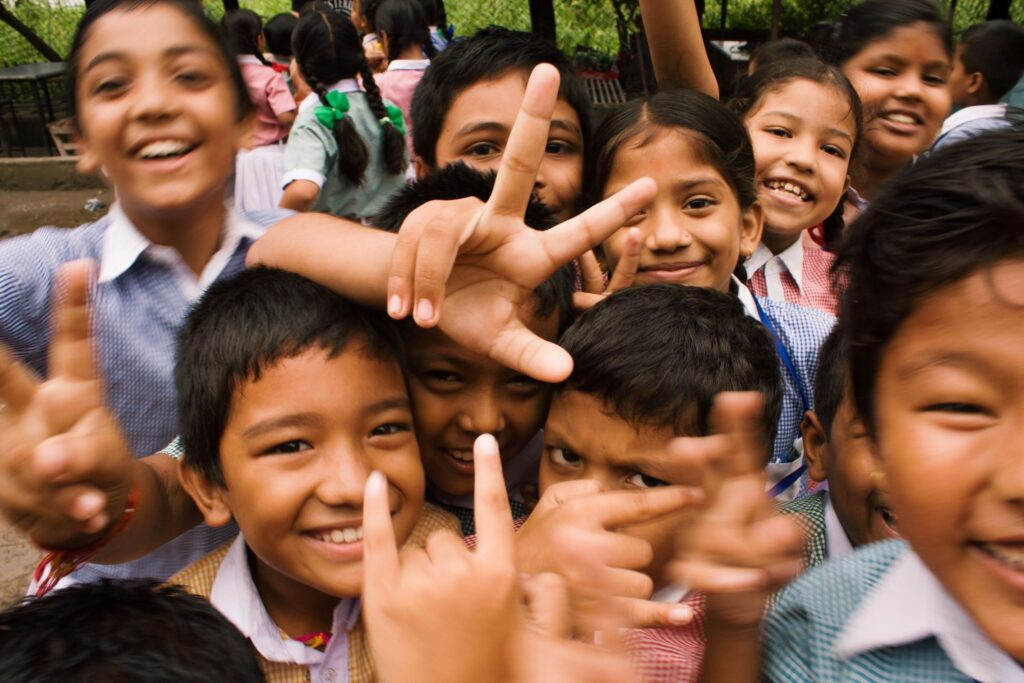 Implementation with Children
In the period covered by this report, many regions of the world continued to struggle with school closures and cycles of disruptions to education due to the Covid-19 pandemic. Despite the difficulties 5,779 children were reached by the program thanks to our trainers and facilitators in the field.
The program was carried out by facilitators from grassroots partners, working in formal, informal and non-formal educational settings in Ecuador, India, Kenya, Nigeria, North Macedonia, Mexico, Panama, Peru, Romania, South Africa, Sri Lanka, Tanzania, Uganda and the United States. Moved by their convictions and commitment to the children, they carried out the program in online and onsite formats, adapting creatively to the challenges presented by the pandemic, and displaying admirable resilience and persistence.
Let's hear some of their stories!
Learning to know oneself and others in New York's public schools
"It was a great experience being able to teach using the Learning to Live Together program in a small but a very concrete way." With these words, Masue Suzuki describes her experience in carrying out the Learning to Live Together program in two public schools in New York.
Originally from Japan, Ms. Suzuki has more than 15 years of experience in the field of child rights, as well as in interfaith cooperation and dialogue in diverse countries and settings. For three months in 2022, she served as a substitute teacher for the New York City Department of Education in the United States. 
She had been trained as a Learning to Live Together facilitator and international trainer, as a part of the first cohort in 2010. When the opportunity to lead a classroom came, she was confident that catering to the students' needs for social and emotional learning using the Learning to Live Together program was the way to go.
As a substitute teacher, she met with the same group of students once every couple of weeks or in some cases every week. "As I saw my students regularly and they were getting used to me, I could see some students become more expressive about their feelings and thoughts."
In three months, her implementation of the program reached about 165 students from 5 to 10 years of age. She focused her lessons on the kiosks related to learning about self in relation to others (learning modules in the program are called "kiosks"). She also focused on the importance of reflection and sharing during these activities.
Even though transformation cannot be credited with certainty to any one element, throughout the weeks she could see students were learning more about themselves and their classmates through the activities.
 "I think that the students were able to relate to their classmates in different ways beyond  how they would normally get to know each other in regular classroom settings," she stated. Students loved activities such as the "mandala," and older students took a chance on their first-ever "haiku" recitals, she reports.
"The effect of COVID on younger children is definitely leaving a large mark not only on their educational career but also on their social and emotional development. This is the time to be intentional that the whole protective environment around children must work together to build positive relationships with one another. This means that ethics, values, and morals, have to be an integral part of their education so they can reach their utmost potential as an active global citizen. Learning to Live Together is a tool for it."

Ms. Suzuki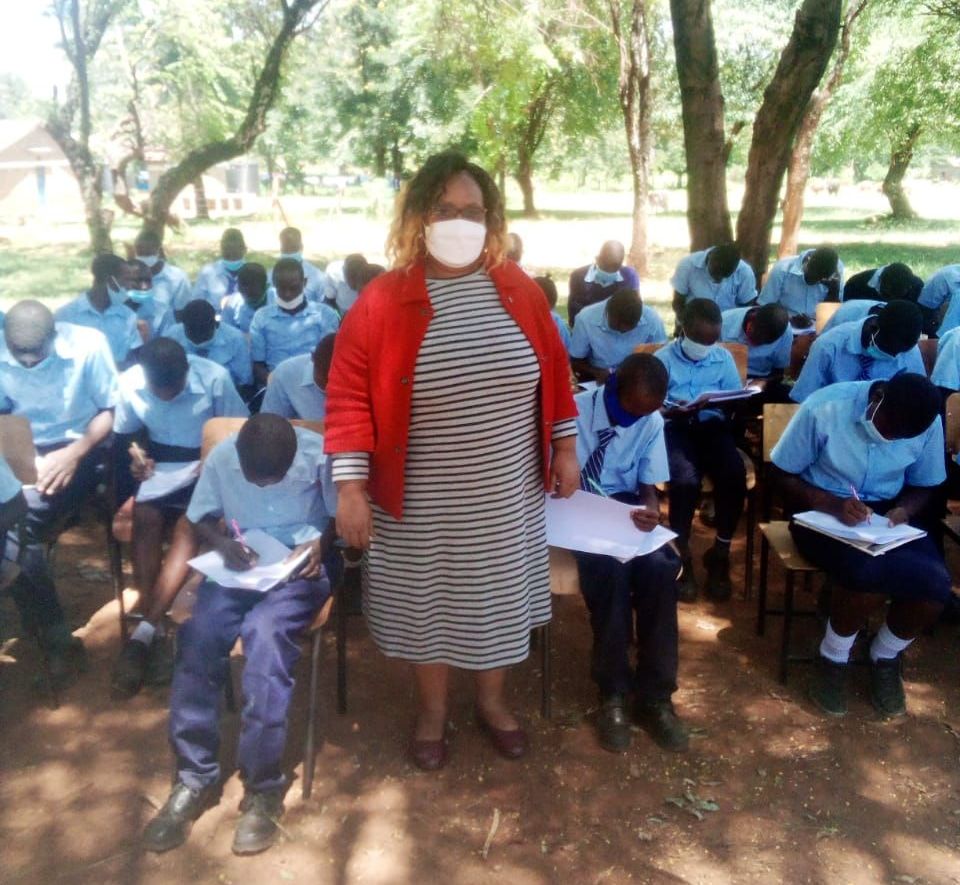 Supporting Global Citizenship Education in Kenya
For the last three years, Jane Wanjiru Nyaga has been the focal person of the Global Citizenship Education Curriculum Development and Integration (GCED CDI) project funded by the Asia Pacific Center of Education for International Understanding (APCEIU) in Kenya.
Ms. Nyaga is the Assistant Director in the Humanities Section, Secondary Education Department at the Kenya Institute of Curriculum Development (KICD). She is also a Trainer of the Learning to Live Together program and has many years of experience working with the program on different projects.
When Kenya was selected to pilot the GCED CDI project, she knew that Arigatou's Learning to Live Together framework and approach would be the perfect fit. A pilot was planned to try out the feasibility of GCED using Arigatou's framework and approach.
Twelve schools from Baringo County were selected for the pilot, reaching 2,803 children aged 14 – 16, 48 heads of department in the four schools, five in each school, 12 Secondary School Principals and 10 Ministry of Education Officers. 
The project enhanced the capacities of learners to promote human rights, human security, environmental justice, gender equality, access to justice, transparency, accountability, social cohesion, living together harmoniously, respect and appreciation of diversity and rule of law, in line with the Constitution and in compliance with regional and international commitments. It helped empower learners to understand global and local issues concerning education. It also helped them become active promoters of more peaceful, inclusive and sustainable societies. 
"Citizen Education has helped me to be able to solve conflicts even out there, in the community," said one of the students. "It has changed how I see people from different cultures," said another one.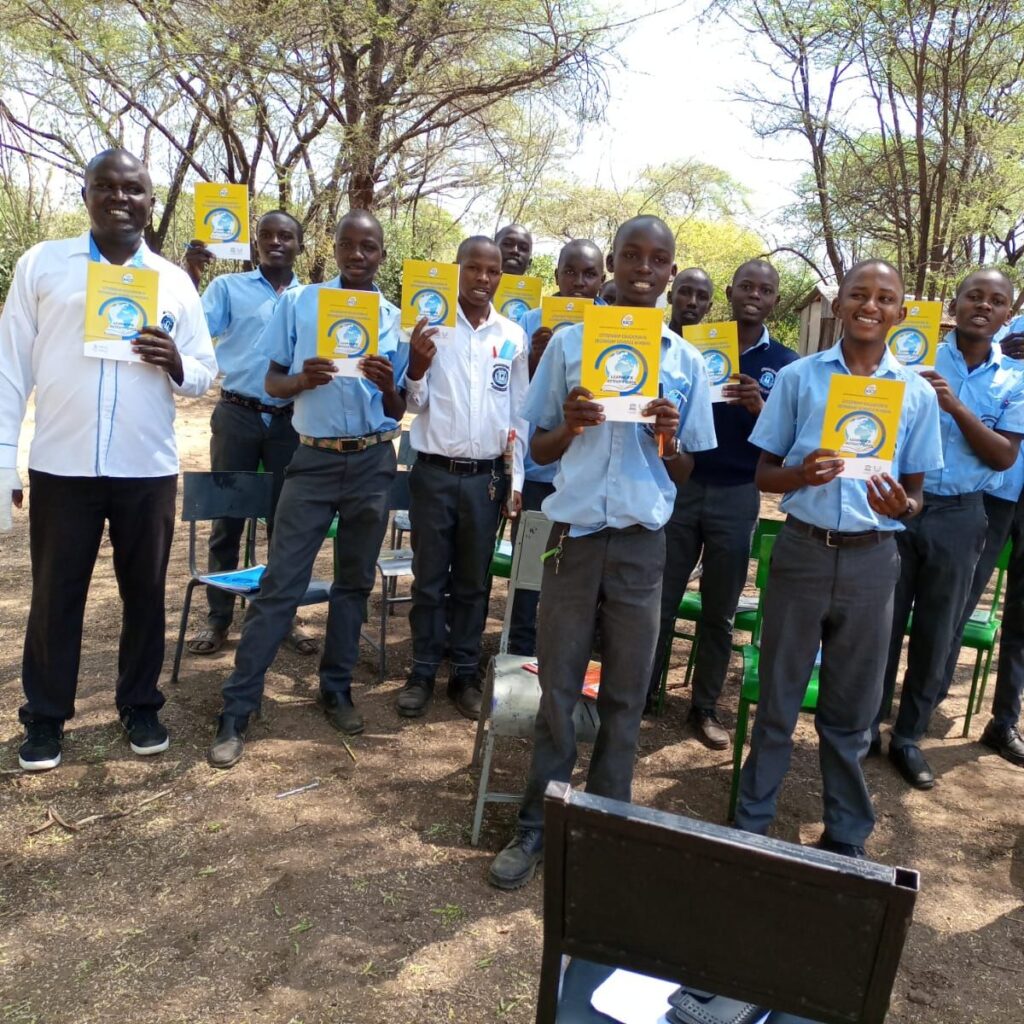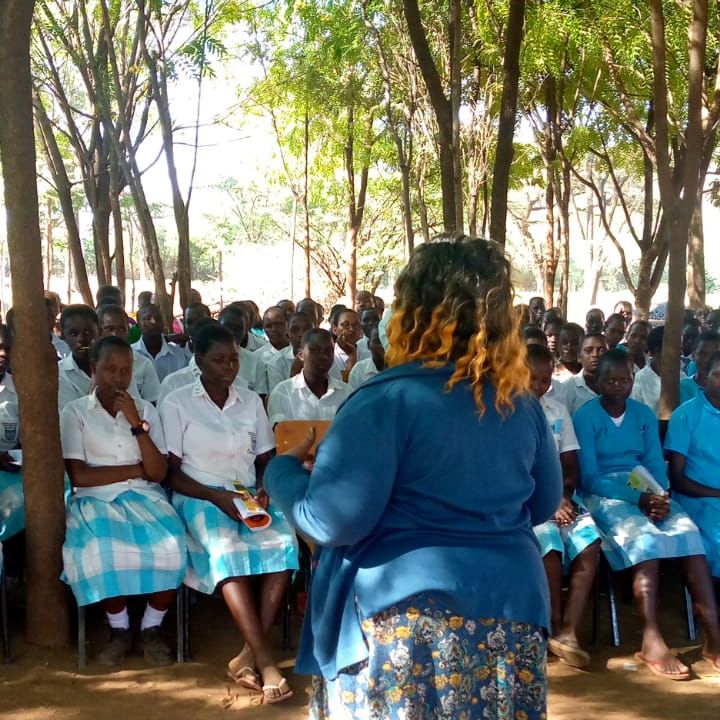 The program helped instill in learners the values, attitudes and behaviors that support responsible global citizenship, creativity, innovation and commitment to peace human rights and sustainable development.
"We have learned how to guide the Global Citizenship learning process, from the acquisition of the knowledge to the action that the learner can take up to the affective or emotional part where the learner can show a desire to go an extra mile from what we have tough them," affirmed one of the teachers.
This experience is a great example of how the Learning to Live Together program can be integrated into different settings and projects. 
The Global Citizenship Education project was supported by APCEIU, the Ministry of Education of Kenya, Kenya National Commission for UNESCO (KNATCOM), Kenya National Commission on Human Rights (KCHR) and the Teachers Service Commission.
Improving Family Dynamics in Ecuador
Marco Fabian Laguatasi is an educator and a missionary from Ecuador. He has been teaching faith education to children and adolescents in a Catholic school for many years. He is the founder of Movimiento de Familias Misioneras Franciscanas, and has been the Coordinator of the GNRC network in his country since 2013, among many other responsibilities.
Born and raised in Quito, he was trained as a Learning to Live Together facilitator in Guatemala while he and his family were on a mission with the Catholic Church.
In 2022, together with a team of educators, he implemented the Learning to Live Together program in two schools in Quito, reaching 180 children from 8 to 12 years of age. The program was carried out on a weekly basis for eight months, seeking to improve the relationship between parents and children, particularly focusing on issues like parental neglect or over-protection, and children's poor academic performance.
During the sessions, children were able to reflect on their relationship with their parents and caregivers. They learned about reconciliation, dialogue and building a culture of peace with their classmates. They also explored ways to become more responsible with their studies.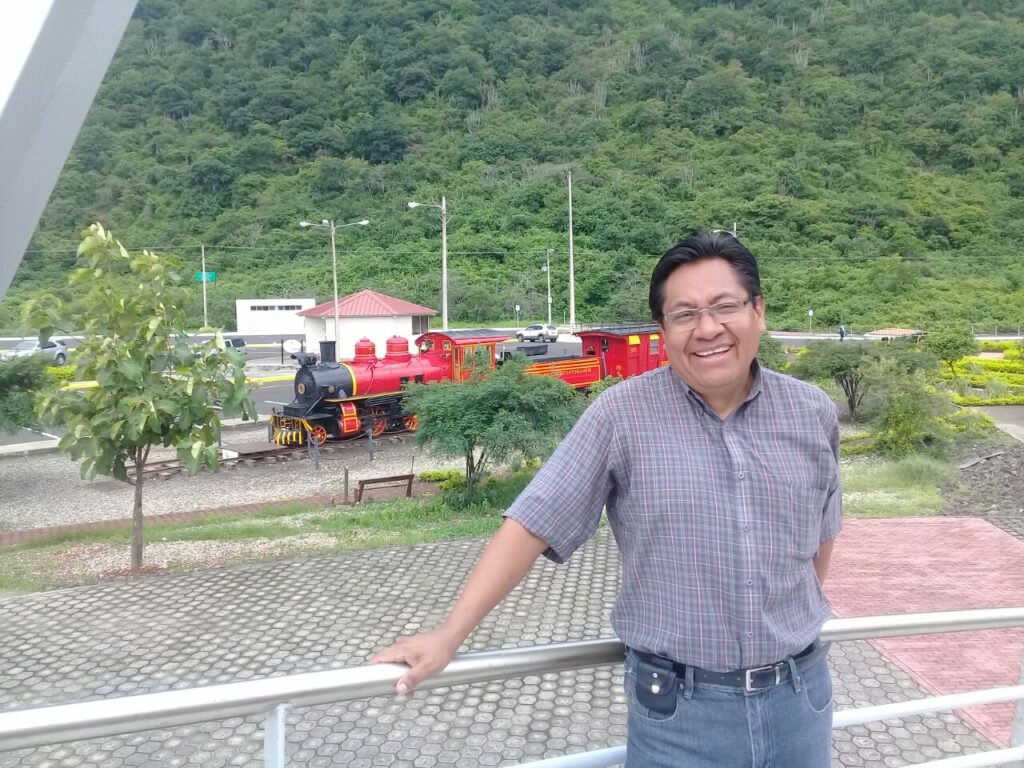 "The accompaniment of adults is key in childhood, no matter the social status. The Learning to Live Together program helps children and adolescents to make the most of the learning-teaching experience."

Mr. Laguatasi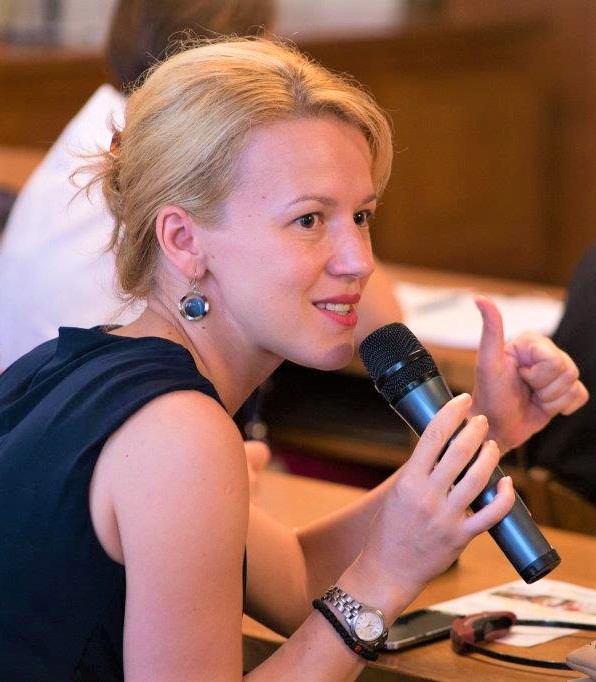 "The multidisciplinary team from ASIS is working mostly with children with emotional and behavioral problems in the schools from their neighborhood. Now, through the ethics education approach, the children will be helped also to nurture their spirituality, to develop their critical thinking and to strengthen their ability to relate positively to themselves and those around them."

Ms. Molnar
Training New Facilitators
Since 2008, Arigatou International – Geneva has been carrying out training workshops to equip educators, social workers, youth leaders and other stakeholders to use the Learning to Live Together program.
This year, we conducted an online training workshop for 37 members of the GNRC from Chile, Colombia and Ecuador. The diverse group of participants included educators, religious leaders, theologists, social workers, psychologists, and other stakeholders who work with children and youth.
The training workshop sought to engage the group in discussions on the critical role of ethics education in preventing violence against children in formal and informal educational settings, as well as in preventing domestic violence and resolving the structural violence that affects children in Latin America.
By the end of the workshop, the participants had obtained the knowledge and skills needed to carry out an educational program based on Learning to Live Together and to customize it to their local needs.
Throughout the years, we have also trained a pool of 51 Learning to Live Together international trainers, who are prepared to carry out training workshops to equip other adults to become facilitators. This year, our trainers in the field conducted introductory workshops in Kenya, Romania, South Africa, and Sudan.
Laura Molnar, President, Education for Change Association, carried out a training workshop for eight social workers and psychologists from ASIS, an organization working for disadvantaged children and families in Romania.
Following the success of our previous online courses, the third round of the course, Ethics Education for Children: A Transformative Pedagogy for Learning to Live Together, was conducted in June 15-28, 2021. Sixty-six participants from various countries joined the course, offering a diversity-rich environment that helped prompt fruitful dialogue and a lively exchange of experiences.
During the course, participants explored how to create safe learning environments for children, particularly in the context of the COVID-19 pandemic, and while coping with the challenge of school closures and distance learning, among other limitations. They discussed the ethical challenges brought on by the pandemic, and its implications for children and youth in their own contexts, and explored ways to empower children in addressing these issues.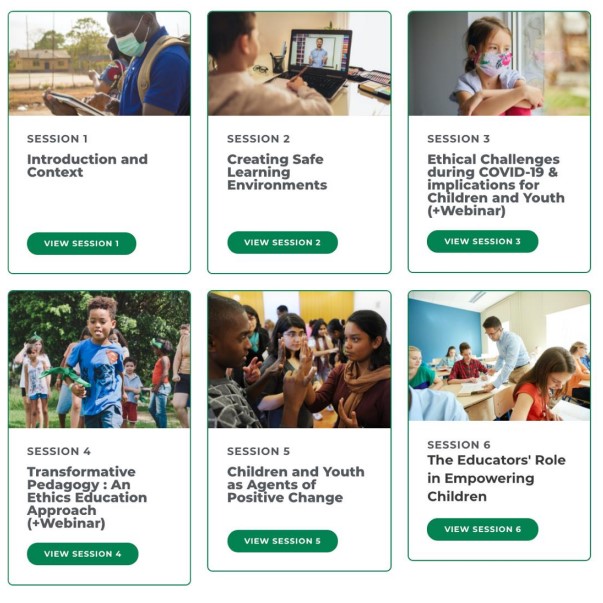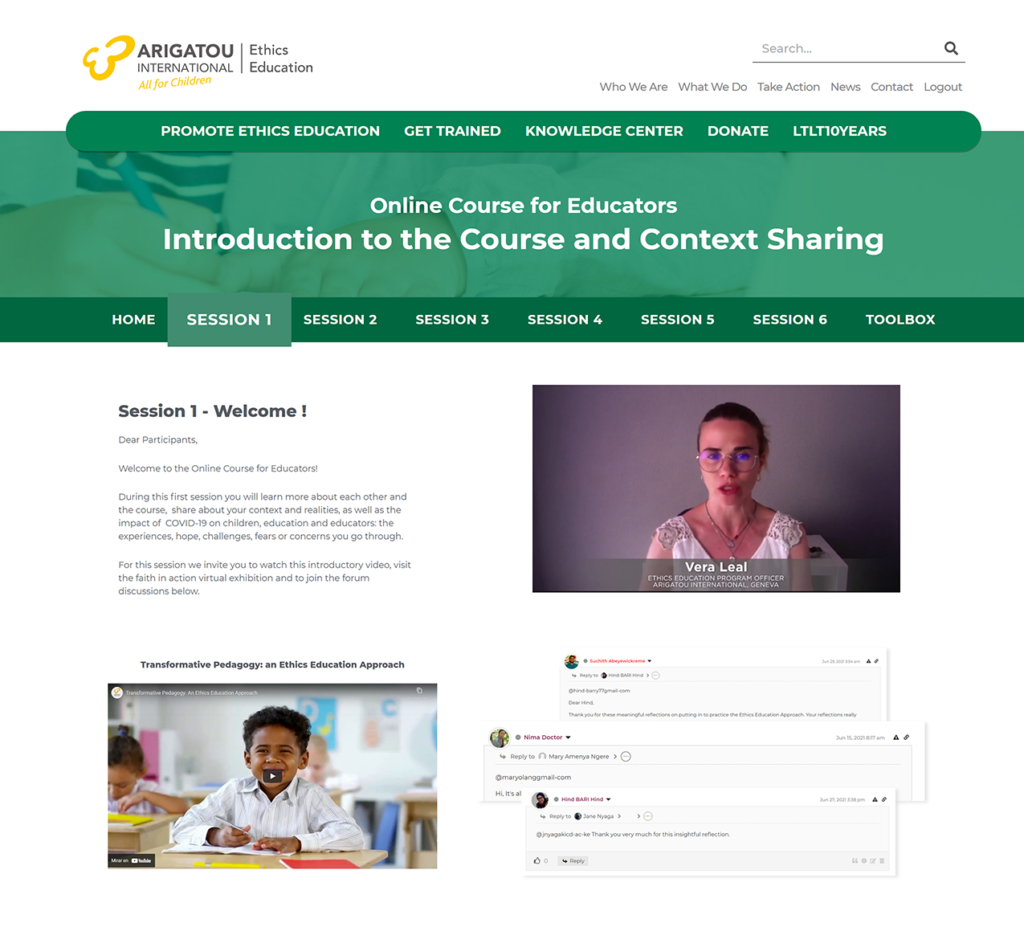 Participants were introduced to Arigatou International's Ethics Education Approach, which presents a transformative pedagogy that places children at the center of the learning process, positioning them in the driver's seat of their own learning and equipping them to be agents of positive change in their communities. During the sessions, participants discussed how educators can empower children by ensuring their meaningful participation and providing physical, emotional and spiritual safety.
Let's hear what the participants had to say!
"I learned that children have agency and should be engaged as partners in social change. We can support them by facilitating learning environments that create the safety and space they need to learn from each other and actively participate."
"Through this course, I realized that children should be at the center of our planning if we want to have sustainable ethical practices in our communities. They can play a great role in transforming societies if they are well guided and mentored."
"This online course has further motivated me to go on with a more beneficial and effective learning environment in the school or in the classroom."