Ethics Education for Learning to Live Together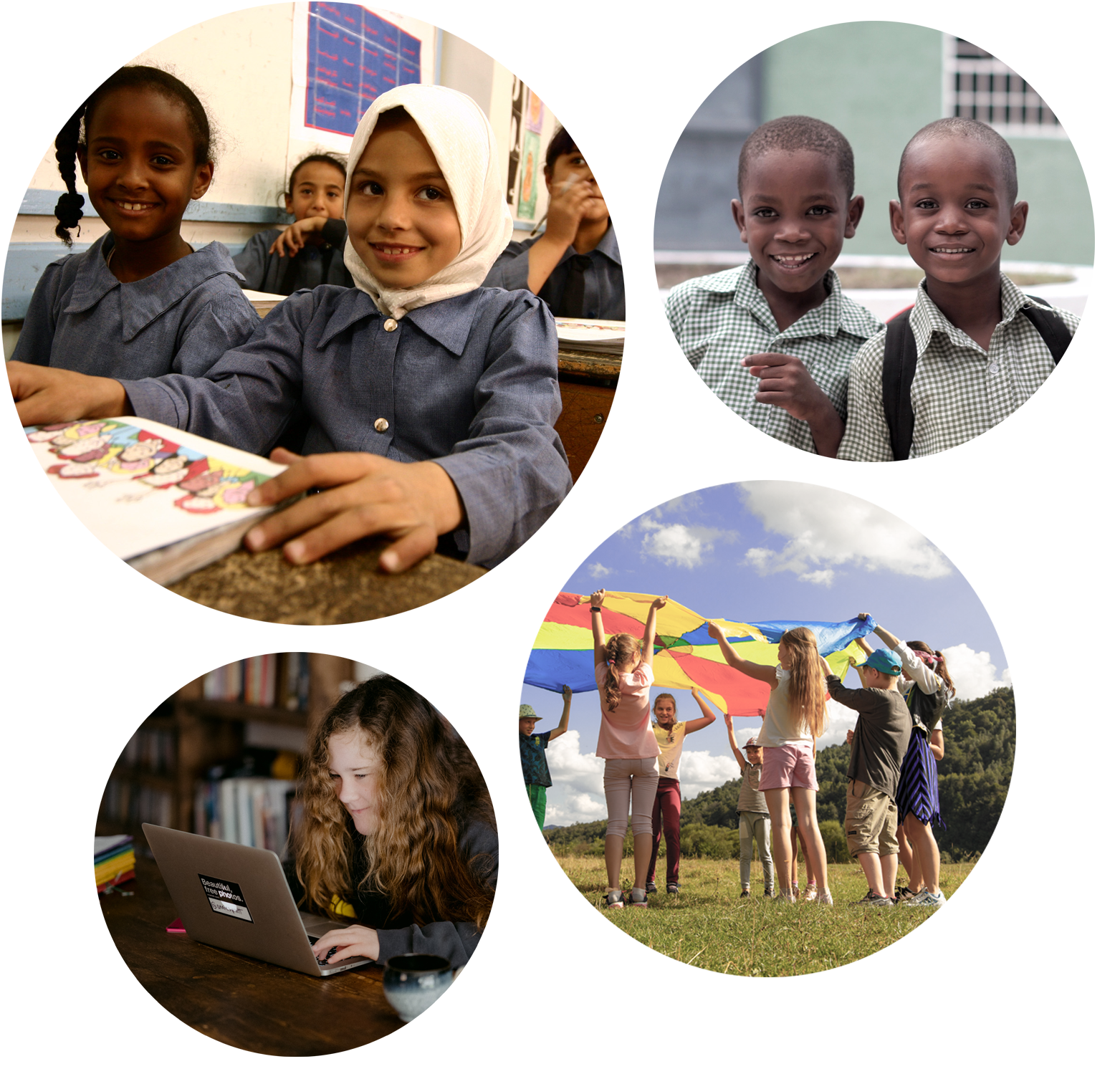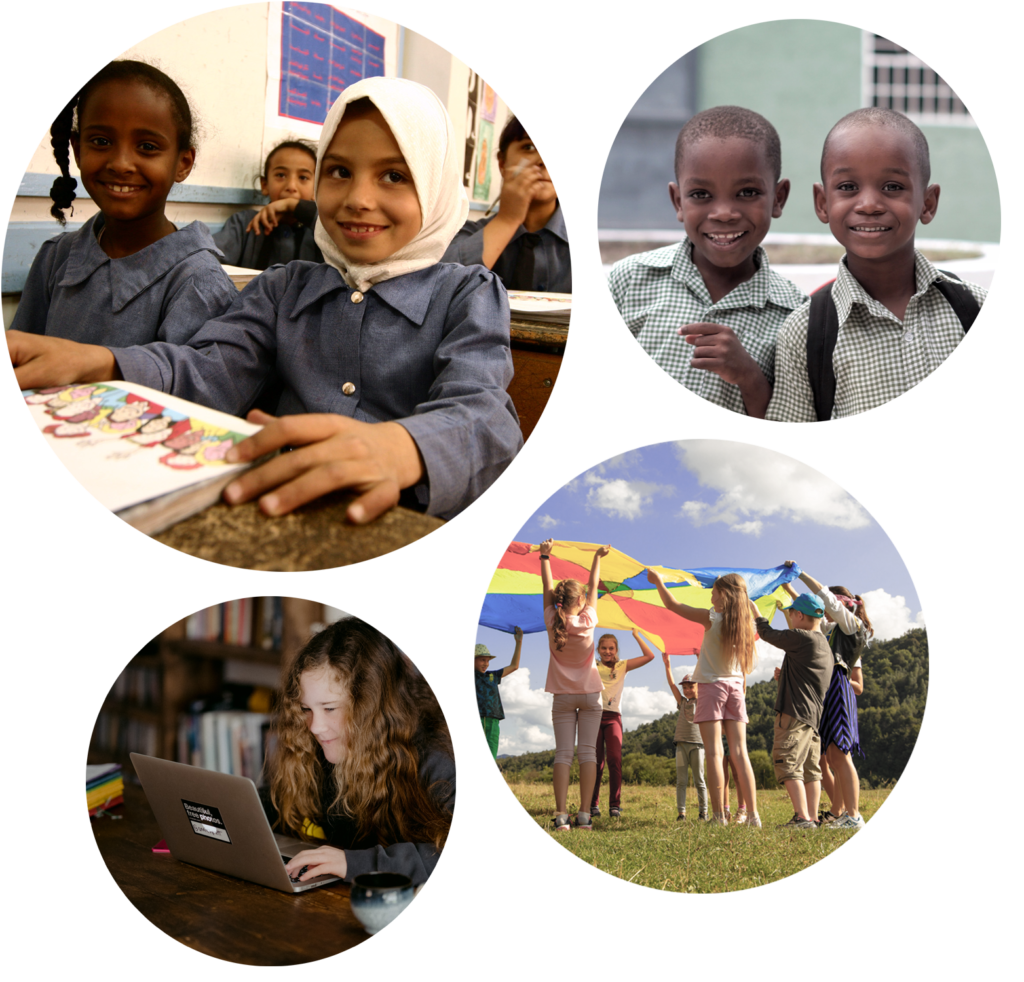 We have collected here some of the best educational resources to create safe and empowering spaces for children to learn to live together.
We invite you to explore these digital products that showcase programs, resources, and research papers on ethics education for children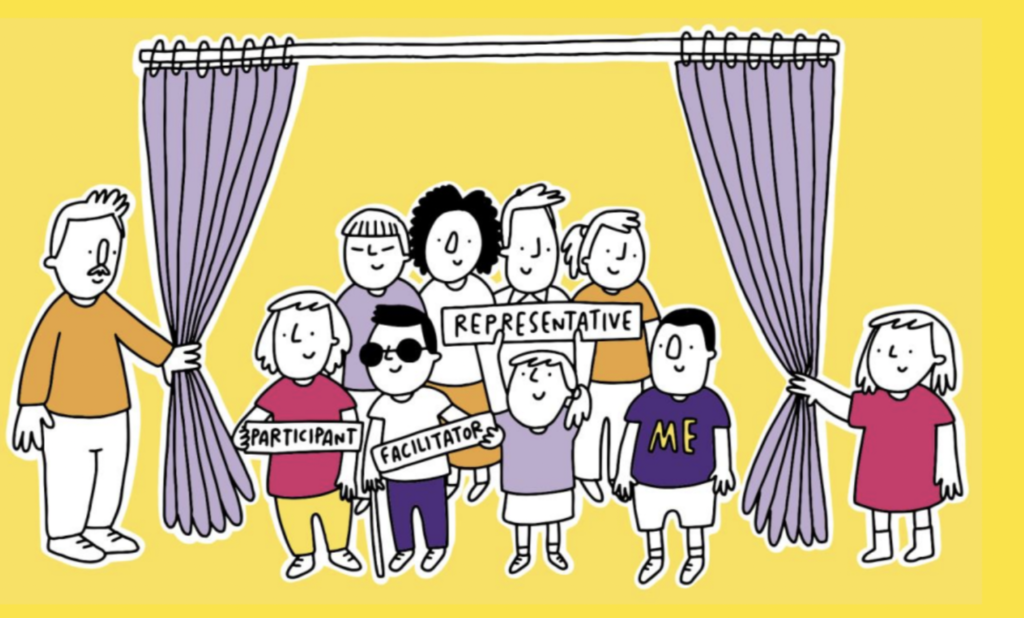 Location: Bolivia
Organization: Act2gether
Category: Resource
A handbook that presents a holistic approach to child participation and the realization of Children's Rights and children's well-being. It fosters ethics education in children by acknowledging their unique potential and inner diversity, and empowering them to take active participation roles.
Alwan Junior, Education on Religious Diversity
Location: Lebanon
Organization: Adyan Foundation
Category: Project
This product present educational tools to foster understanding and respect for differences, and give children opportunities to build critical thinking skills that lead to ethical behavior and better treatment of others. All aspects can be implemented digitally, in a blended offline/online format, or fully in-person.
Learning to Live Together in Tana River County
Location: Kenya
Organization: Kenya Ministry of Education and Arigatou International Geneva
Category: Program
This video features LTLT programmatic example from Tana River County in Kenya. It showcases some important steps to be taken to successfully implement a Learning to Live Together Program; from the sensitization of decision-makers, the training of curriculum developers and educators, to the actual implementation with children, the monitoring and evaluation of the process and its outcomes.
Sport values in every classroom
Location: Global
Organization: UNESCO
Category: Resource
The "Sport Values in Every Classroom" toolkit is a cross-curricular resource targeted at teachers and educators of students aged 8-12 years old and aims to help them instill some of the core universal values of sport: Respect, Equity, and Inclusion.
Location: Bangkok/Asia
Organization: UNESCO Asia-Pacific Regional Bureau for Education
Category: Project
'Learning for Empathy' is a program developed in response to SDG 4 (quality education) and aimed at supporting national and local education authorities and practitioners in their effort to equip learners with knowledge, skills, values, and attitudes needed to live healthy lives, promote sustainability, and global citizenship. This video highlights the transformation experienced as a result of this program but also the voices of participants from partner countries (Bangladesh, Indonesia, and Pakistan) – on their understanding of "empathy", and how to inspire students and others to practice this value.
Location: Global
Organization: Aga Khan Development Network (AKDN)
Category: Program
An educational program that focuses on building the capacity of high school teachers, in advancing critical thinking and shaping civic commitments. The program framework supports learners by identifying the knowledge, skills, and attitudes that enable them to: Reflect on and think critically about how historical narratives and interpretations of current events, engage in dialogue which includes multiple perspectives, marginalized viewpoints, and different forms of expression to widen practices of belonging and Apply a pluralism lens to social and political issues in order to collaborate on and advance inclusion, recognition, and respect for diversity, locally and globally.
Citizenship Program Miami
Location: US
Organization: Scholas Occurrentes, Miami
Category: Program
A Citizenship program to foster a culture of encounter between young students and create spaces of dialogue around the challenges confronting their society and together find common creative solutions. This video present stories of successful implementation of the citizenship program in Miami, USA.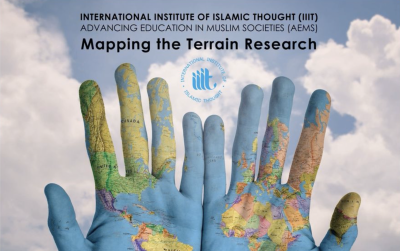 Mapping the Terrain of Education Research
Location: Global
Organization: International Institute of Islamic Thought (Ilham Nasser, Ph.D. – Senior Researcher)
Category: Research paper
This is a result of research that emerged from the need to address the gaps in this area of non-academic education with the long-term goal of contributing to human development and a better future for all through a focus on psychosocial wellbeing and values. The two-year study brings the voices and aspirations of youth and young adults to the reform discussion and takes an asset-based approach to youth and their development. This is of particular importance in many Muslim societies because the young generations are reacting to the current geopolitical conditions (with resistance and/or resilience) without an authentic assessment of their struggles. This is important to ensure their futures in a global reality where employability and civic engagement are at the forefront of the reform agenda.
10 years of Learning to Live Together
2018 marked the 10th Anniversary of Learning to Live Together, An Intercultural and Interfaith Programme for Ethics Education. This video showcases the celebration of the anniversary and the program's relevance in today's world through the voices of experts, participants, facilitators, and trainers implementing and running training workshops across the globe.
Value-based coloring book
Asociación CREDHO- Iglesia Episcopal Anglicana
The book "Firefly of Gratitude" – La Luciérnaga de Gratitud – in Spanish, is a tool that allows educators and facilitators of ethics education to work on spirituality and gratitude through exercises, mandalas, and storytelling.
Kenya Mininstry of Education
Research on value-based education, an exploration of meanings and practices. The Study presents results on value-based education, within the broad framework of education reforms, motivated by the need to align the school curriculum to the values and principles spoused in Kenya's Constitution (2010).
Dialogo! Is For Youth And Adults Alike. It Is For All Those who want to Develop their skills and inspire others to join the dialogue.

The Dialogo! game was designed to support youth leaders and peace builders and it teaches skills in dialogue, teamwork, speaking, and social emotional learning.
Living Values Education (LVE)
The Association for Living Values Education International ("ALIVE")
The manual explores the many roots and manifestations of dialogue, always with the aim of instilling an attitude of peace and of respect towards others in the hearts of all young people.

The Dialogue for Peace Programme is part of the Better World Framework and the Scouts Global Network, working in close collaboration with the Scout World Programmes, Regional and national level initiatives.
Short stories with values
Each of those stories has a specific goal: to teach one or more unique values and listening skills to children. So, kids have fun while they learn important lessons that will never forget about what is truly important in life: honesty, sincerity, respect, generosity.
Policy Brief on Advancing Inclusive Education
In view of the global and national gaps in equality, accentuated by the COVID-19 pandemic, and drawing on research evidence, literature, and case studies, the 2020 G20 Interfaith Forum: "Interfaith Approach to Advancing Inclusive Education" through this policy brief, makes an urgent call for G20 governments and their development partners to forge cross-boundary collaboration to jointly advance an agenda of inclusive education. It highlights the role of Inclusive education in contributing to cohesive and thriving societies.
Guerrand-Hermès Foundation for Peace (GHFP) Research Institute
The Human-Centred Education places the human being at the heart of the educational process. This educational approach focuses on the intrinsic value of the whole person and their well-being, by help learners cultivate those qualities that can be described as human, including: curiosity, care, compassion, relationship and responsibility. Visit the project website to learn more about this educational approach.