Transforming Education: Ethics Education for Learning to Live Together
Format: Live Session
Date: Wednesday, 23 November 2021
Time: 17:00 – 17:30 CET
Languages: English, with Arabic, French and Spanish interpretation.
Objectives:
To highlight key take away, recommendations, and follow-ups from the Symposium; express appreciation of the contribution of different stakeholders of the Symposium, and launch of the Ethics Education Fellowship Program.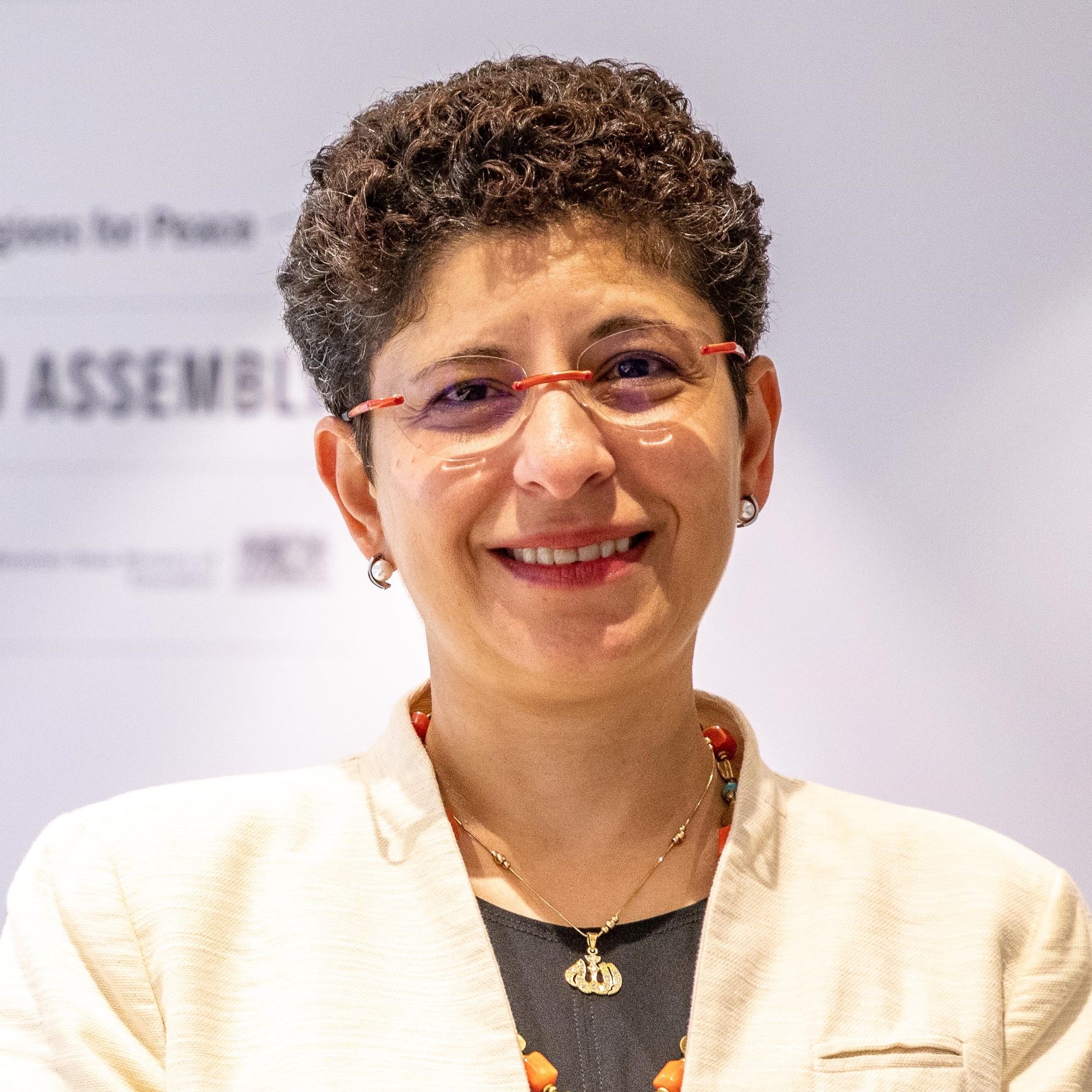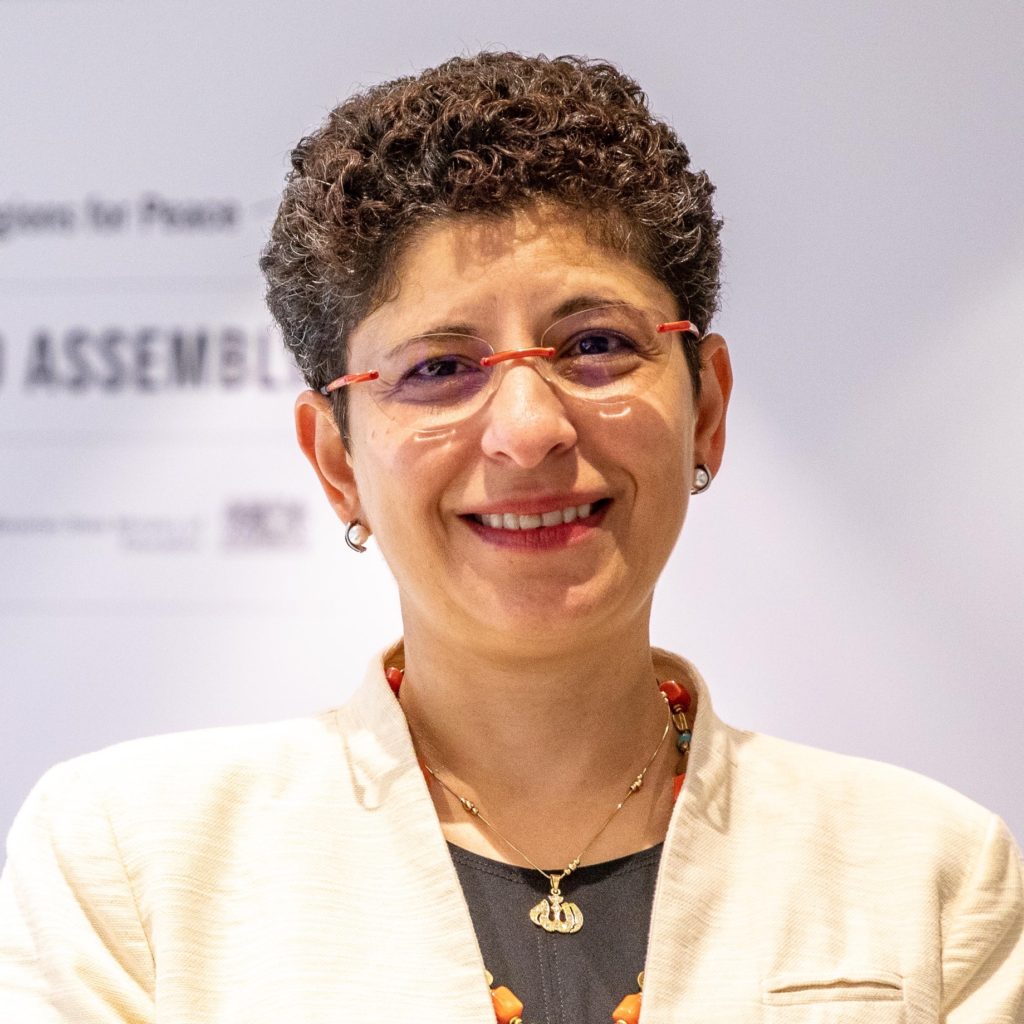 Secretary-General, Religions for Peace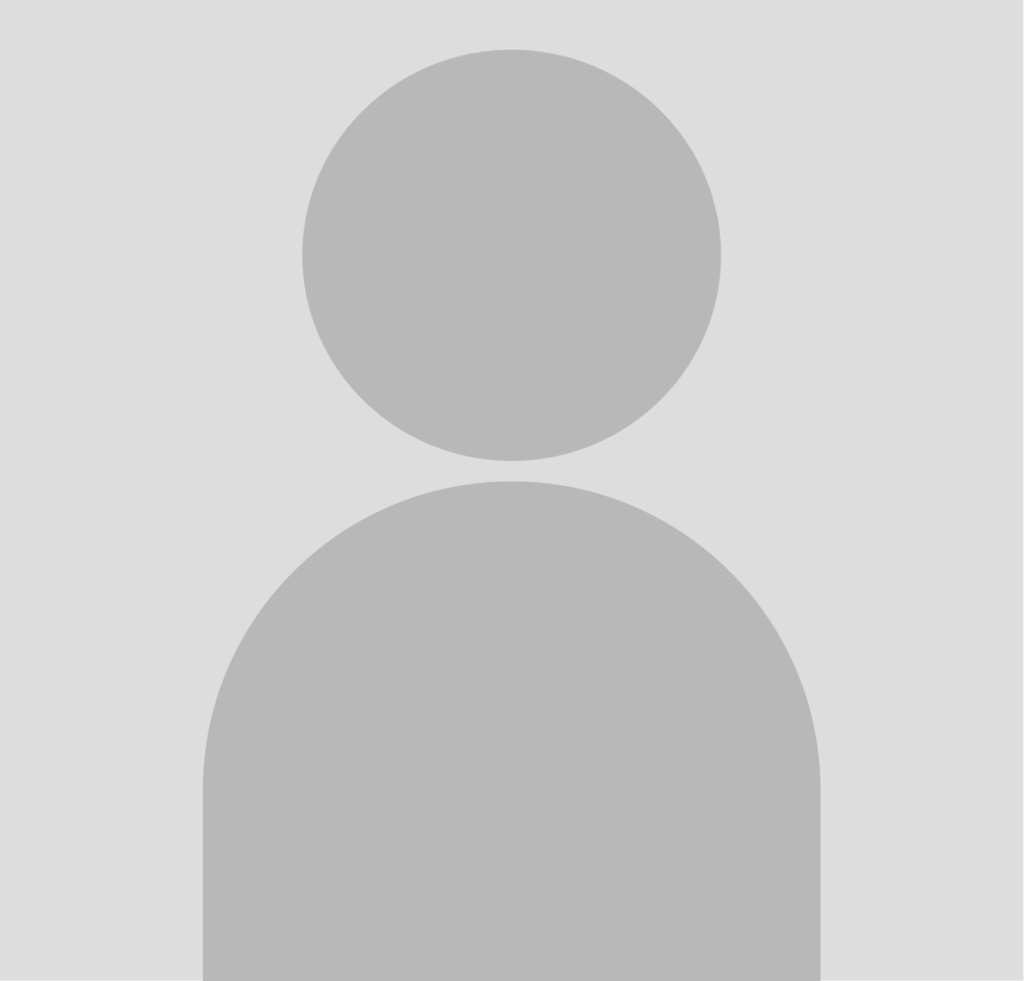 Interim Deputy Secretary General, KAICIID International Dialogue Centre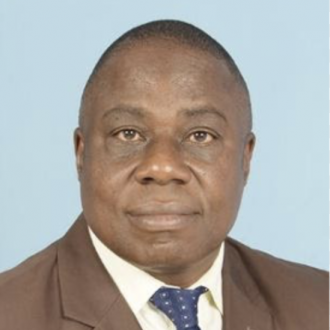 Dr. Silvester Ohene Mulambe
Director Policy and Partnership, Ministry of Education Kenya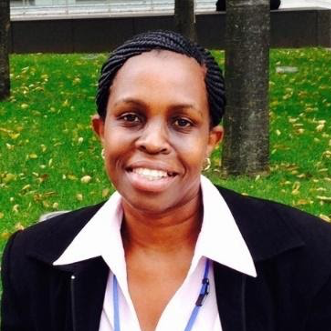 Ms. Mary Wanjiru Kangethe
Director, Education Programme Kenya National Commission for UNESCO (KNATCOM)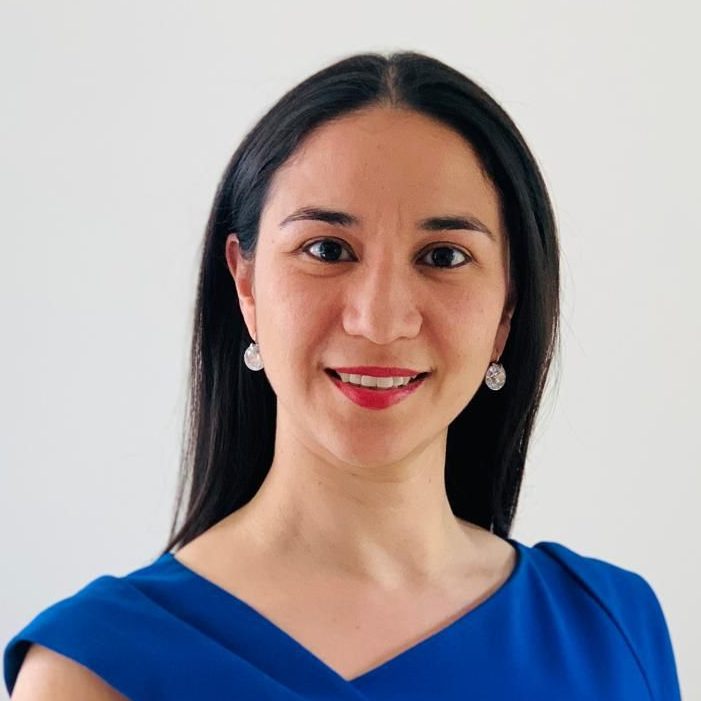 Executive Director, Arigatou International Geneva
Prof. Dr. Azza Karam
Prof. Dr. Azza Karam serves as the Secretary-General of Religions for Peace – the largest multi-religious leadership platform with 92 national and 6 regional Interreligious Councils. She also holds a Professorship of Religion and Development at the Vrije Universiteit in Amsterdam, in The Netherlands – of which she is a citizen. 
She served as a Senior Advisor on Culture, at the United Nations Population Fund (UNFPA); and as Coordinator/Chair of the United Nations Inter-Agency Task Force on Religion and Development (UN IATF-R&D); and founder of the Multi-Faith Advisory Council of the UN IATF-R&D. In those capacities, she coordinated engagement with members of a Global Interfaith Network for Population and Development with over 600 faith-based organizations from all regions of the world, representing all religions and interreligious affiliations. She was the Lead Facilitator for the United Nations' Strategic Learning Exchanges on Religion, Development, and Diplomacy, building on a legacy of serving as a trainer cum-facilitator of intercultural leadership and management in the Arab region as well as Europe and Central Asia. 
Professor Karam has served in different positions in the United Nations since 2004, as well as other intergovernmental and non-governmental organizations since the early 1990s, such as International IDEA, OSCE, and Religions for Peace. Simultaneously, she lectured in various academic institutions in Europe, North America (including the United States Military Academy/West Point), Africa, and the Middle East. 
Her Ph.D. in 1996, focused on Political Islam and became her first book in Arabic (her mother tongue) and in English. She has since published widely, and in several languages, on international political dynamics, including democratization, human rights, peace and security, gender, religious engagement, and sustainable development. She was born in Egypt and now lives in the United States.
Ms. Elham Alshejni
Ms. Elham Alshejni currently serves as the Interim Deputy Secretary General of KAICIID. In building her public service career, Ms. Alshejni has served in key positions in the Arab region. 
She joined the League of Arab States in 1991 where she was involved in a wide range of issues from multilateral affairs, disarmament, regional security, partnership with civil society, gender integration and her last post was Director of the Human Rights Department at the League. During her time at the League of Arab States she also participated in a number of fact-finding missions in Sudan, Gaza, Bahrain and as an observer mission to Syria. 
Ms. Alshejni joined KAICIID in October 2016 serving as the Director of Executive Management, where she had oversight over a range of corporate issues including decision-making, information dissemination, accountability, organizational development and learning. 
Ms. Elham Alshejni holds a Bachelor of Arts in Business Administration from John Cabot University in Italy, a Master's degree in Public Administration from the American University of Cairo and is currently working on her second master's degree from Leicester University on the Politics of Conflict and Violence.
Dr. Silvester Ohene Mulambe
Dr. Silvester Ohene Mulambe is a Director in the Ministry of Education-Kenya in the Directorate of Policy, Partnerships and East African Affairs Community in charge of Policy review and formulation; coordination of mainstreaming of pertinent and contemporary issues in education; coordination of partners who are supporting the ministry, and coordination of EAC activities and promotion of EAC integration. 
Silvester has a Doctorate in Research, Education Administration and Management. He is a long-standing Education Administrator having worked as a Country Director of Education, Municipal Education Officer, Chairman Education in Emergencies Cluster Working Group and Director in the Directorate of Field Coordination and Co-Curricular Activities. He has also conducted research in the area of Education and done publications and journals on the same.
Ms. Mary Wanjiru Kangethe
Mary Kangethe is currently the Director Education Programme, Kenya National Commission for UNESCO (KNATCOM). She has worked as a secondary school teacher and served as an officer in the Ministry of Education at the local and National levels.
Mary has served as the National Coordinator for Peace education at the Ministry of Education where she led and participated in the designing and implementation of key national peace education activities including development of a policy, integration of peace education into the curriculum, conduct of research, capacity development of teachers and development of peace education materials. She has also led customisation and implementation of various international peace education programmes to the Kenyan context. 
Additionally, Mary served as the Coordinator of the Inter Country Quality Node (ICQN) on Peace Education under the Association for Development of Education in Africa (ADEA) up to 2016.
Ms. Maria Lucia Uribe
Ms. Maria Lucia Uribe Torres is the Executive Director of Arigatou International Geneva. She heads the strategic direction of the Ethics Education for Children Initiative as a International Knowledge and Action Hub with partners in more than 30 countries. She is also in charge of developing and maintaining Arigatou International's engagement in child rights initiatives with UN agencies and child rights focused NGOs in Geneva. 
Previous to her appointment, Ms. Uribe was the Coordinator and Deputy Coordinator for Education and Fragility for the Inter-Agency Network for Education in Emergencies (INEE), and served as Program Officer for Arigatou International in charge of coordinating the development of its flagship program, Learning to Live Together. She convenes the International Consortium on Nurturing Values and Spirituality in Early Childhood for the Prevention of Violence, and the Working Group on Children and Violence of Child Rights Connect. Ms. Uribe serves on the Steering Group of the International Partnership for Religion and Development – PaRD.